This post may contain affiliate links. Please read my disclosure for more info.
Found On: Small Farm Big Life
Mother's Day is very special to everyone. Let her know how much you appreciate her by treating her to fancy and super easy homemade brunch recipes. If you think it's a big deal to prepare the one, read our massive roundup of 50 brunch recipe ideas.
Whether it's a meal you enjoy together or something you drop off at her doorstep, here are some menus that can surely help you to celebrate the special day with your #1 lady.
You will check out the methods to prepare showstopping recipes, powerful protein-packed brunch recipes, sweet-tasting desserts, and cocktails that taste delicious in the way you want.
Mother's Day should begin with the perfect showstopping breakfast that you can prepare and serve her in bed. To do so and much more, check out the nostalgic and old-fashioned casserole, cream tea, souffle pancakes, easy apple fritters, and many items here.
1. Biscuits And Gravy Casserole
This nostalgic biscuit and gravy casserole is a leisurely, one-pan brunch recipe. What makes this recipe so special is it's a family recipe loved by all.
Found On: Casserole Crissy
2. Eggs Benedict Casserole
The non-complicated and super easy eggs benedict casserole is here. Don't think it takes your entire day. Check out the recipe and prepare it without much effort.
Found On: Stefs Eats And Sweets
3. Cinnamon Scones
These warm and scrumptious cinnamon scones can be topped with clotted cream and jam. You can pair this recipe well with a beautiful hibiscus tea that looks gorgeous.
Found On: Julie Measures
4. Donut Casserole With Chia Seeds and Flax
Want the simple casserole recipe to prepare for your Mother's Day? This recipe works incredibly well and gives a better solution than the toaster pastries or smoothies, as they claim, especially if you're a donut lover. Overall this donut casserole with chia seeds is a baked treat for the special day.
Found On: Ottawa Mommy Club
5. Souffle Pancakes
These fluffy and sweet souffle pancakes are the latest food craze from Japan. This recipe is easy to make and super awesome with the whipped egg whites and can quickly melt on your tongue; that strictly makes you prepare this recipe again and again.
Found On: All Ways Delicious
6. Easy Homemade Apple Fritters
These super easy 30-min homemade apple fritters are so delicious that you cherish them even in your sleep. This recipe is made full of apples and is worth preparing.
Found On: Served From Scratch
7. Ambrosia Fruit Salad
This 7-min 7-ingredients recipe is an excellent dessert you can make with creamy fruit salad for your Mother on the day. It is full of bright colors and looks fantastic on the dessert table.
Found On: The Six Figure Dish
8. Mallorcas Puerto Rican Sweet Rolls
Having a flavor similar to Hawaiian sweet rolls, Mallorca is topped with both a sugar glaze and powdered sugar that makes a perfect brunch recipe. This recipe is a rich, buttery-sweet bread ideal for breakfast too.
Found On: Sense And Edibility
9. Blueberry Pancakes
This blueberry pancake recipe is a flawlessly fluffy pancake with just a slight crisp around the edges. Preparing this perfect brunch is not complicated by topping with maple syrup, a few fresh blueberries, and melted butter.
Found On: Cooked By Julie
10. Veggie Quiche Recipe
This recipe is perfect for brunch entertaining, featuring a delicious and rich custard packed with a healthy mix of mushrooms, onions, zucchini, and red bell pepper. If you're a protein food lover, then this recipe is for you.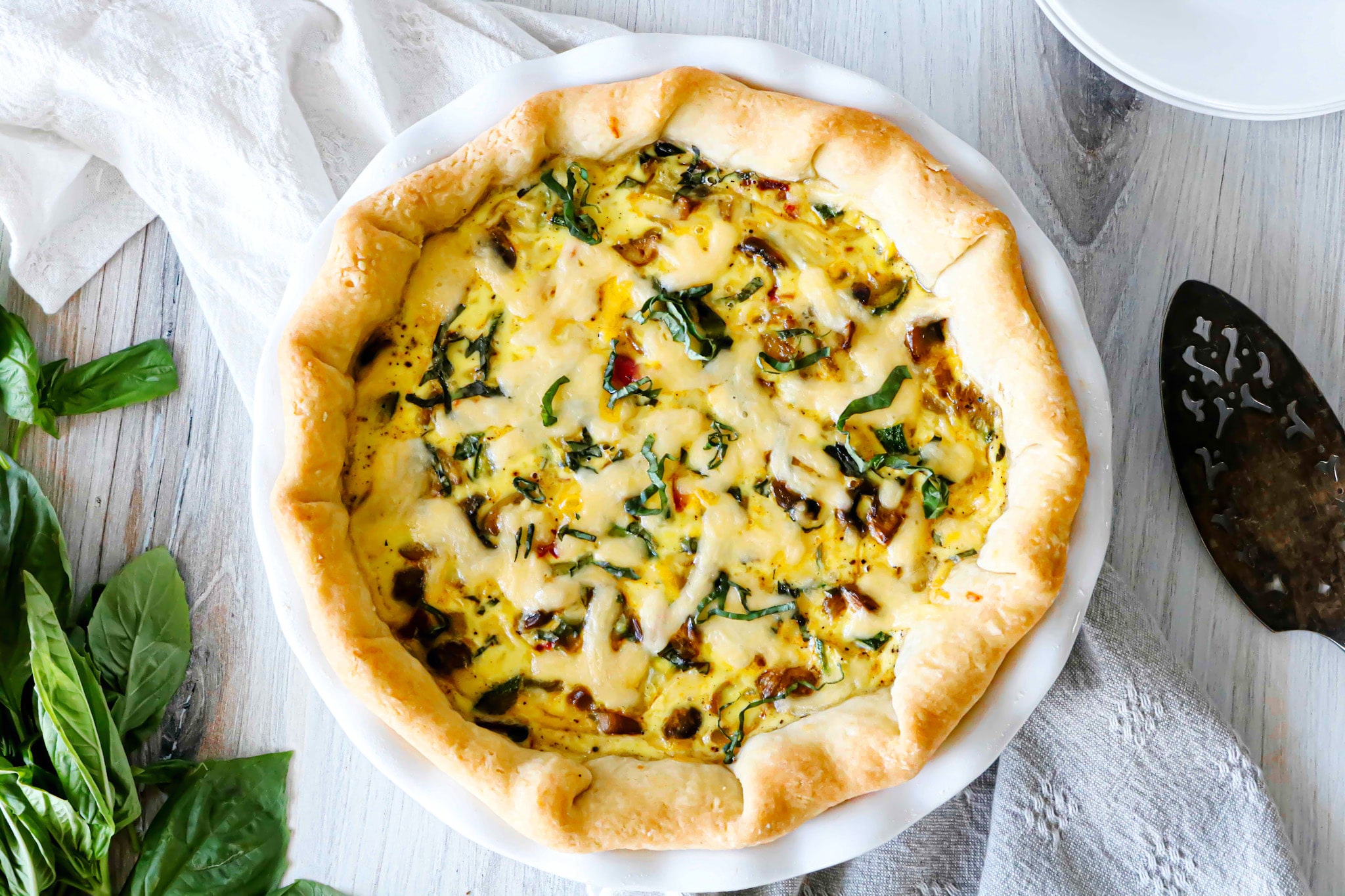 Found On: The Anthony Kitchen
11. Peach Cobbler French Toast
Haven't tried French toast casserole? You can try out this peach cobbler french toast recipe if you're so inclined towards apple cinnamon. If your Mother has a sweet tooth and wants to taste a new recipe, you can treat her with this one.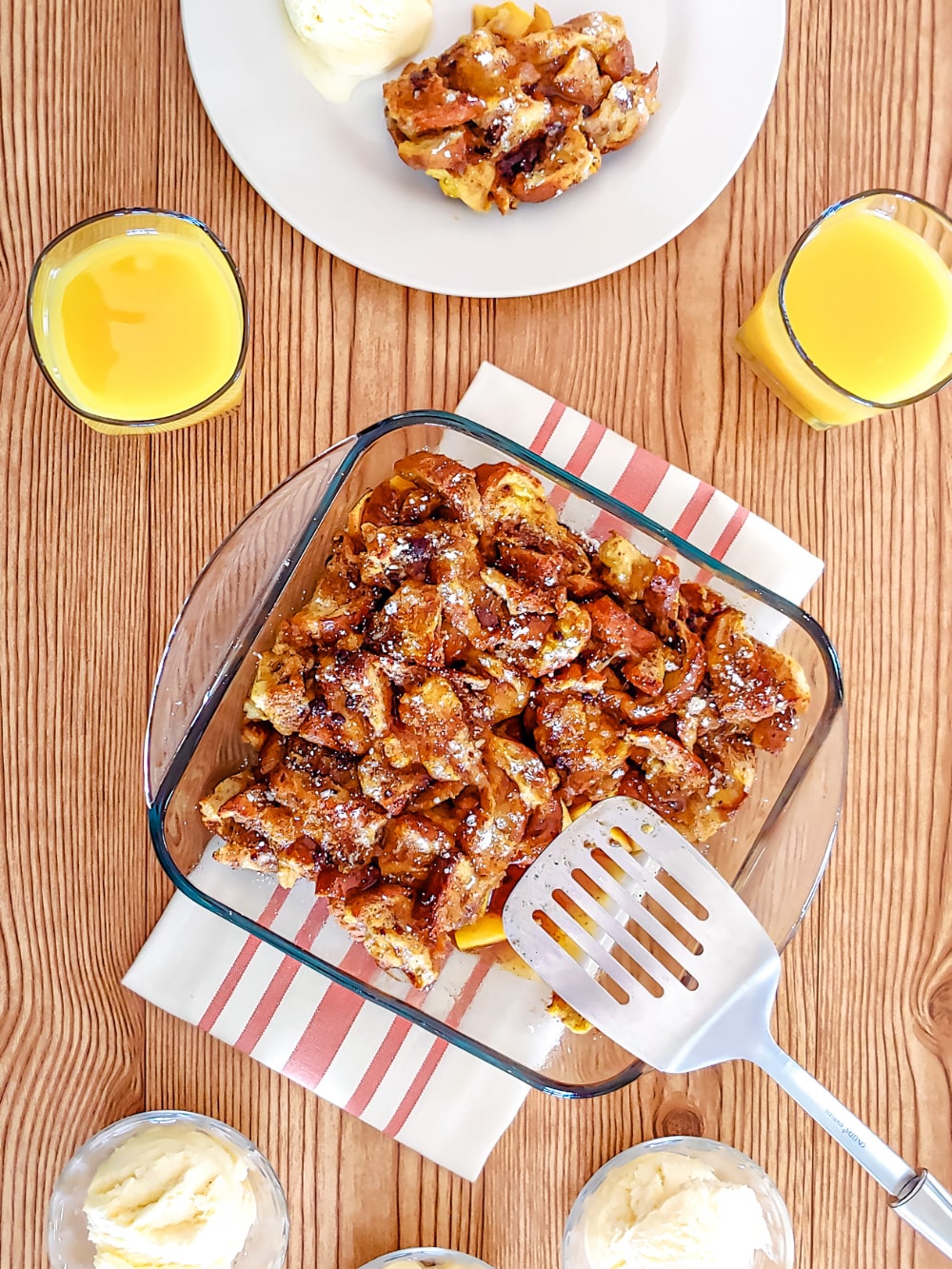 Found On: Meals And Mile Markers
12. Egg Muffins Recipe
This amazingly easy-to-make egg muffins recipe is such a delicious and low-carb food packed with vegetables to make a healthy and wholesome brunch. If your Mother is on a diet and wants to have protein-packed food, this recipe is for you to prepare.
Found On: Healthy Recipes 101
13. Easy Churros Recipe
You can serve this super easy crispy golden fried recipe for breakfast, brunch, and desserts. Making you whip out a portion of the recipe tossed in powdered sugar, this one is trendy in Mexico and Spain.
Found On: Budget Delicious
14. Strawberry Shortcake Fruit Salad
This strawberry shortcake fruit salad with strawberry crunch topping makes Mother's Day meals with the ideal light and breezy dessert. Make sure you buy golden Oreos and not lemon Oreos to prepare this recipe as per the advice.
Found On: Two Pink Peonies
15. Asparagus and Cheesy Chicken Crêpes
Filled with savory cheese and chicken and topped with asparagus and herbs, this recipe is a delicate crêpes, rich and elegant, and thoroughly delicious. It's a perfect match for Mother's Day brunch and is also super simple to make. So, don't fear making it. Challenge it.
Found On: Irish American Mom
16. Mango And White Chocolate Scones
These rich mango and white chocolate scones are easy to make, and you can make them ready in about 30 minutes! The main ingredient is fresh or dried mango. These scones have a sweet and slightly tangy flavor from dried mango, which further stocks a pleasantly chewy texture.
Found On: Nibble And Dine
17. Bacon and Egg Stuffed Biscuit Waffles
This perfect Mother's Day recipe is more distinct from other waffles turning classic bacon and egg biscuit sandwich into a delectable waffle and ideal for brunch. Also, check out the recipe and know-how making these stuffed waffles are super easy.
Found On: Moore Or Less Cooking
18. Easy Mango French Toast Casserole
This easy make-ahead Mango French Toast Casserole makes it perfect for Mother's Day brunch with gorgeous shades and tropical flavors. Packing full of protein and vitamins to start the day off right, this one is a rich and breezy dish to make.
Found On:  A Taste For Travel
19. Beet Raspberry Waffles (Vegan)
These healthy low-carb, and vegan Red Beet and Raspberry Waffles fill with veggies make a delightful breakfast and brunch idea. This gluten-free fresh recipe also has extra fiber and more nutrition that presents it as fitting for breakfast.
Found On: Just Beet It
20. Carrot Cake Baked Oatmeal
Having a perfect baked oatmeal brunch is so pleasant and healthy. This recipe completely fits for Mother's Day breakfast. This make-ahead recipe has a cream cheese swirl and pecans decorating the top giving an incredible texture.
Found On: That Lemonade Life
21. Healthy Blueberry Smoothie
This 5-min super easy vegan Blueberry Smoothie is everything you want out of a blended brunch for your Mother on the day. You can feel the cold and refreshing smoothie when you have it. It can also be a drinkable low-carb meal that is a perfect start for busy mornings!
Found On: Cubes N Juliennes
22. Amazing Fruit Pizza
This Fruit Pizza recipe is so effortless to make, and it fits well not only for Mother's Day but also for other festive seasons. You can decorate it with your favorite fruit in just 10 minutes! Your Mother and friends will definitely love this fresh pizza recipe, and you can store this refrigerated for up to 3 days covered.
Found On: Julie Blanner
23. Mini Lemon Blueberry Bundt Cakes
You can make these awesome Mini Lemon Blueberry Bundt Cakes this year with cool lemons and sweet blueberries that bring freshness and healthy ingredients to the recipe. This one is super moist and delicious. It is guaranteed to be a perfect one on this special day and can also be made ahead of time.
Found On: Home Sweet Farm Home
24. French Toast
Flavored with cinnamon and vanilla, this fancy, super easy French toast recipe is perfect for Mother's Day brunch. This recipe uses brioche, an enriched French bread with a delicate crumb and fluffy coat meant for the ideal toast recipe.
Found On: Cubes N Juliennes
25. Paneer Kathi Rolls
The Paneer Kathi roll recipe perfectly fits for dinner, brunch, and snacks on Mother's Day. This healthy recipe packs easy paneer masala stuffing, crunchy veggies, and so on. This recipe is the most popular Indian food everyone loves. The Street food version of this recipe seems unhealthy, but the homemade version is always good for health.
Found On: Go Healthy Ever After
26. Simple Baked Salmon Recipe with Lemon Herb Butter
This 20-min healthy Simple Baked Salmon recipe is seasoned with flavored butter made with garlic, fresh dill, and lemon. This perfectly delicious recipe is also a healthy fish dish that reduces heart disease risk and fights against certain types of cancer. So, treat your mom with this healthy recipe!
Found On: Lemon Blossoms
27. Caprese Orzo Pasta Salad
This super-easy Italian Caprese Orzo Pasta Salad recipe is perfect for preparing on Mother's Day. It's made with orzo pasta and other healthy ingredients, making it light and refreshing. You can make this recipe for brunch or as a side dish for dinner. You can prepare it in no time and taste it quickly.
Found On: Piping Pot Curry
28. Corn Fritters
These easy-to-make recipes are so delicious and delicate, and fulfilling. The main ingredient is fresh, frozen, or canned corn. You can serve these recipes as snacks or for light brunch. Its main attraction is its shape, and it holds it very well. If you would like to prepare the keto version of this recipe, check out more about this recipe.
Found On: Cooktoria
29. Tofu and Broccoli Frittata
This super-easy plant-based broccoli frittata recipe is a make-ahead recipe that perfectly fits breakfast, brunch, lunch, or dinner. You can also serve this baked frittata with a side dish of roasted potatoes and fresh fruit as per what the author suggests. Check out for more info.
Found On: This Wife Cooks
30. Chocolate Beetroot And Zucchini Bundt Cake
This velvety chocolate beetroot and zucchini bundt cake is a thoroughly satisfying and delicious recipe for Mother's Day. Morning tea or coffee is the fittest pair for this recipe. You can definitely treat your Mother to this beautifully textured moist cake if she is a chocolate lover.
Found On: Worldly Treat
31. Air Fryer Strawberry Stuffed Turnover Recipe
This 15-minute Air Fryer Nutella & Strawberry Stuffed Turnover Recipe works perfectly for busy mornings. You can also add any berries you want to make this recipe more attractive.
Found On: Home Fresh Ideas
32. Keto Breakfast Muffins With Cottage Cheese
These super easy make-ahead keto breakfast muffins with cottage cheese are a delectable, pleasing brunch, and you can serve these low-carb eggs and bacon muffins to your mom on this special day. It also gives you the healthy nutrition you need for the day.
Found On: Low Carb Yum
33. Fresh Herb Omelet And Lavender Roasted Potatoes
Suppose you prefer protein and lighter foods, you can prepare this perfect Fresh Herb Omelet recipe. This 15-min recipe makes the most impact, with lavender roasted potatoes. So, don't think much about adding this recipe to your bucket list for Mother's Day.
Found On: Boulder Locavore
34. Avocado Egg Salad
Even without any mayo or yogurt, this Avocado Egg Salad looks vibrant, delicious, and buttery. This recipe is also super easy to make for your mom. If you're an avocado salad lover, this recipe is for you!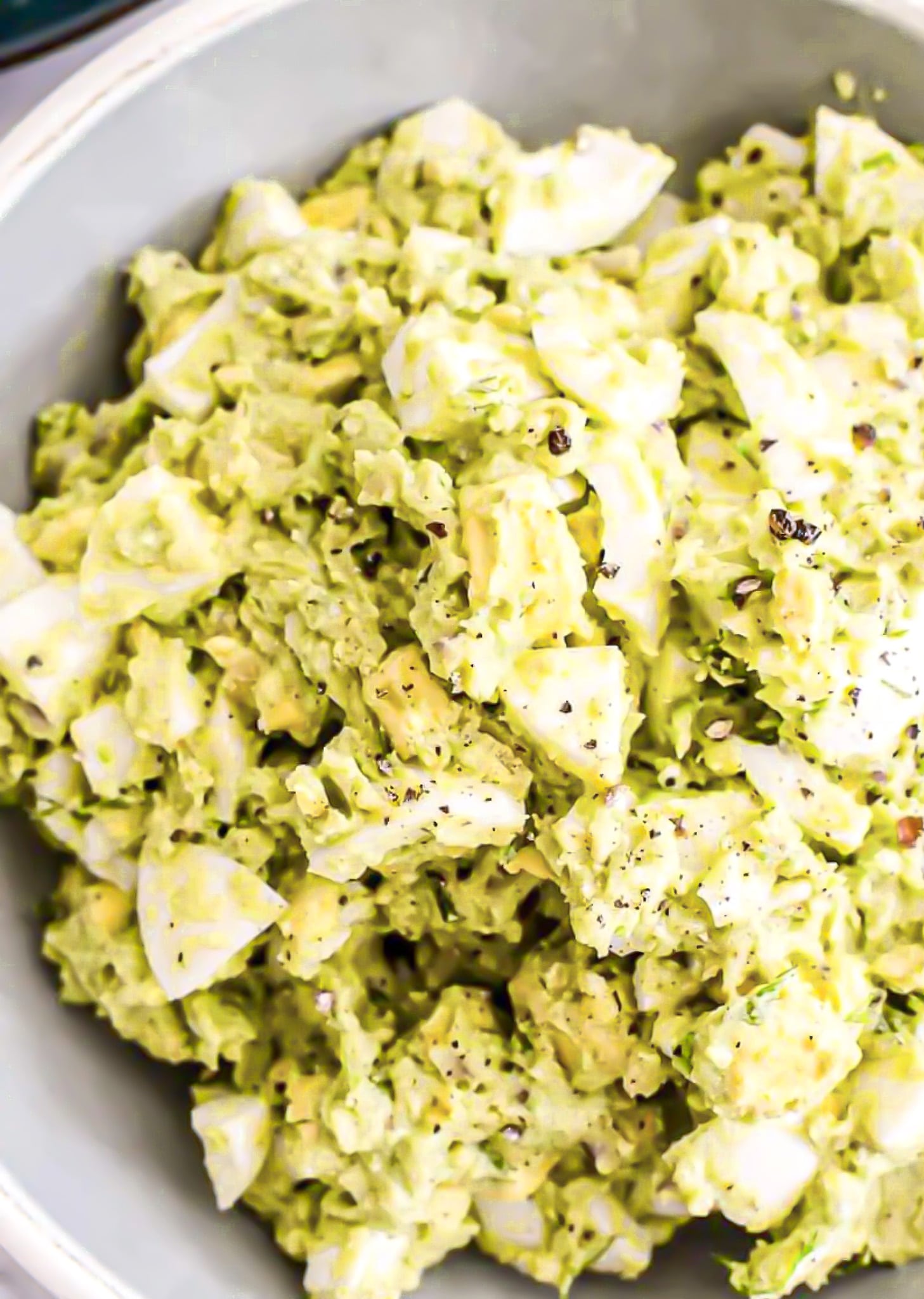 Found On: iFoodReal
35. Slow Cooker Coffee Cake
This quick and super easy breakfast recipe is the best one you can make on the day. Also, this dump cake recipe is perfect for busy mornings when you want to eat effortlessly on your own.
Found On: The Country Chic Cottage
36. Strawberry Cheesecake Roll
My favorite is Swiss Roll Cake or Strawberry Cheesecake Roll which is a cake rolled with cream filling separating its rolled layers. This recipe is so delightful because the cheesecake filling is so light, and the sponge cake is so fluffy.
Found On: Deembeam
37. Chocolate Caramel Waffles
If you love delicious homemade chocolate brunch recipes, these Caramel Chocolate Waffles definitely fit well on Mother's Day. This lazy morning recipe is an easygoing treat for a special brunch. Don't forget to add this recipe on your special day.
Found On: In The Kids Kitchen
38. Tofu Scramble
This 30-min protein-rich breakfast tofu scramble is high in nutrition and is also called "Tofu Bhurji" in Indian terms. It is loaded with vegetables, spiced with curry powder, and can be added as a side dish for brunch. It is also my go-to brunch recipe on Mother's Day to treat her with a healthy recipe.
Found On: Fit Meal Ideas
39. Chickpea Avocado Toast
This Turmeric Chickpea Avocado Toast is fully packed with fantastic flavors and nutrients. This tasty meal can be made super simple in 10 mins. This healthy avocado toast is excellent for breakfast, lunch, or light dinner on the day. It's also a vegan and gluten-free recipe.
Found On: Natalies Health
40. Vegan Leek & Potato Soup
This Vegan Leek & Potato Soup is made with simple ingredients. It looks velvety, vibrant, and satisfying of the leek greens. It's a perfect soup for Mother's Day. If you want to serve your mom healthy food, this soup is for you!
Found On: No Sweat Vegan
41. Spring Asparagus Salad
This Asparagus Salad recipe is topped with multi-layers of nutrients and is the best one for your mom. This perfect cold Asparagus Salad is the season's delicious and best produce during spring and early summer, and you can make use of it.
Found On: Lemon Blossoms
42. Copycat Starbucks Madeleine Recipe
Copycat Starbucks Madeleine Recipe is a sweet cake-like cookie with a touch of lemon zest and smooth vanilla flavor. You can eat this golden-brown recipe topped with powdered sugar as a dessert, and it is a perfect treat for a special day.
Found On: Intentional Hospitality
43. Southwestern Breakfast Quesadillas
These make-ahead quick & easy Southwestern Breakfast Quesadillas are loaded with lots of veggies that give a perfect start on your Mother's Day! These recipes fall under the super-super easy-to-make category, but the author still has a few tips and techniques to highlight—checkout for the best prep details.
Found On: Bites With Bri
44. Chicken Cheese Balls
These Chicken Cheese Balls are yummy homemade snacks that you can make on Mother's Day. Tired of eating the processed cheese balls outside? Try out this nutritious version of chicken cheese balls from your home for your mom.
Found On: Whisk Affair
45. Heavenly Smoked Salmon Eggs Benedict
Suppose you want a simple and yummy recipe to prepare for your mom. In that case, you should definitely add this Heavenly Smoked Salmon Eggs Benedict recipe to your bucket list because it's one of those brunches that perfectly fit any occasion.
Found On: Marleys Menu
46. Sourdough French Toast
This sourdough French toast recipe is an excellent option for any weekend breakfast or brunch, so this recipe is the perfect vehicle to prepare on Mother's Day. Sourdough is the key here, and you get that slight thrill and the lovely crust.
Found On: Chisel And Fork
47. Soft & Easy Vegan Brioche
This complete super soft and fluffy, buttery vegan brioche is a perfect recipe to treat your mom. You can achieve the classic texture even without using eggs or any dairy products.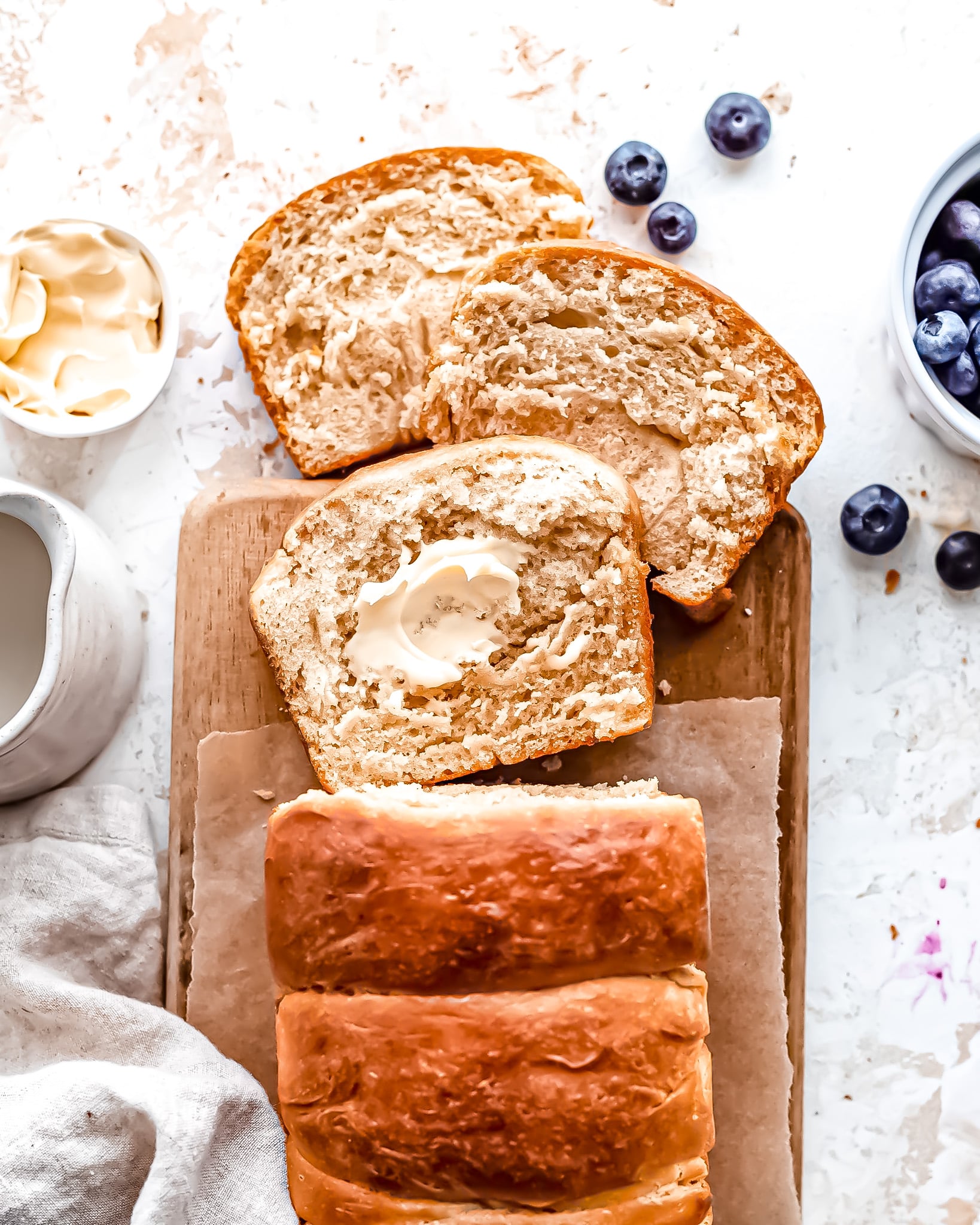 Found On: The Banana Diaries
48. Strawberry Mimosa Recipe
This quick and easy-to-make delicious drink – strawberry mimosa recipe is made with fresh-squeezed orange juice and pureed strawberries.
Found On: Marathons And Motivation
49. Easy Healthy Breakfast Casserole
This easy overnight ham and veggie breakfast casserole recipe is the perfect solution to prepare for brunch effortlessly on Mother's Day. This casserole is easy to make, and it's full of veggies and packed with protein.
Found On: Eating Richly
50. Caprese Florentine Quiche
If you want to prepare a different recipe this year, this one can easily get into your bucket list. So why not give it a try on Mother's Day? It's a vegetarian quiche making the crust out of Shredded Hash Brown Potatoes.
Found On: Moms Test Kitchen
If you have any suggestions, add your comments in the comment section below.
---
---
Want to share this post on Pinterest? Pin the below image to boards: 'Easy Brunch Recipes' or 'Best Brunch Recipes' or 'Healthy Brunch Recipes' or 'Yummy Food Recipes'.
---
Do you think of following us on Pinterest? Check out the latest pins here.
---