This post may contain affiliate links. Please read my disclosure for more info.
Are you a BADASS who wants to make money with ease?
Well. You have one of the best options to do so.
It's Proofreading!
Proofreading is the act of reading others' written work and correcting typos or mistakes, which include grammatical, punctuation, and spelling errors. It's also the last stage of the 'writing' process.
Proofreading is pretty much an essential part of any online publication or business nowadays. For example, it can be an academic paper, a job application, an online article, or a print flyer; it needs to be proofread before going live or for publication.
It's more like a breath of fresh air, making extra money for correcting others' mistakes written online. You can sit and enjoy this work and get paid! And there is no need to pull your socks up!
As a proofreader, you will often work with digital texts and make corrections directly using the track changes feature in Microsoft Word or Google Docs. What makes proofreading so important is professionalism; that is what's expected in every single business.
The proofread content reflects the growth of the business, and if the reader gets screwed up seeing the mistaken content, he would simply leave. Check out the 14 worst typos ever here.
I also suggest you go through a professional, free 76-minute workshop that gives more significant insights about proofreading. Caitlin Pyle, a professional proofreader and course creator, earned more than $43,000 per year, shows you the basics, and helps you understand if proofreading is something you want to do.
Of note, Blogging is an easy way to make money in 2021 compared to Youtube, DropShipping, Amazon FBA, etc., and you can turn it into a lucrative business. Also, it's not too late to start a blog and make money in 2021, and it's worth it to start one, and you will make money for decades to come.
Starting a blog at $2.39 a month with Hostinger, the most reliable and beginner-friendly hosting plan, is the smartest thing you can do.
Coming back to the point, let's dive deep into the meaty part of proofreading.
Proofreading Vs Editing Vs Copyediting
In the business world, all of these words are often assumed to be the same. But, we can dissect it to see more details.
Editing is the process of reading a draft version of texts and correcting them to improve the structure, flow, logic, and subject. As an editor, you will also review the written document and suggest corrections to make it appropriate for the global audience.
Copyediting is the first layer of editing or a part of editing. You will have to work on structure, flow, and logic when it comes to copyediting. The publication must be reviewed to ensure that subject-specific terminology has been incorporated and it's free of trivial errors.
Proofreading is just a simple process of correcting mistakes such as grammatical, spelling, punctuation errors, etc., without orienting yourself more towards the subject, audience, and content. 
Now, you can understand what a simple job a proofreader can do with the content. But, if you can do more work with the written content, you will make more money.
I also hope I've got you covered with some rudimentary details of the title. Let's check all about your fundamental inquiry.
How much can you make online Proofreading?
You can doubt whether a freelance proofreader can make enough money. But, you can see an increasing demand for online proofreaders in the market over the past few years because of a surge in the number of online businesses.
According to Glassdoor, in 2023, you can make $50,856 per year as a beginner, while top earners make above $67,000 per year.
You can charge based on two criteria:
1). Per Hour – You can charge for proofreading per hour, and you have to calculate how long each of your work will take; otherwise, you may have to renegotiate part way through the job.
2). Per Word – This is the effortless way to work and the most preferred option by most freelance proofreaders. You can get paid to proofread a set of words. For example, you can quote clients depending on per word or 1000 words.
20 best online proofreading jobs for beginners
There is always a demand for proofreading jobs since nothing is going to supplant the correcting work of online publications. Proofreading jobs have significant earning potential for all.
Out of two options to apply for online proofreading, you can select any one of the options below:
Applying for jobs

Cold-contacting for jobs
While the earlier helps you get the job even if you're a beginner, the latter requires you to reach out to the companies to get the offer.
It's a good idea, to get the experience, for beginners who can apply for proofreading jobs on the job boards and other proofreading services. The below-listed jobs require only a little experience so you can start your work vehemently.
FlexJobs is an online marketplace for freelancers helping you to find proofreading jobs. You can just enter "online proofreading" into the search bar and see the overwhelming opportunities that are available.
The pro tips are you can search for the jobs depending on the schedule, job type, subject, remote, etc.
ProofreadingServices.com offers competitive pay for beginners and experienced proofreaders, and you can earn $19 to $46 per hour using this site. You can make a high income from the most urgent deadlines.
It might be a difficult task to get in the first time if your application gets rejected. You've got just to keep on keeping on to get a great job offer. 
If you've been trying without much success, you can think of enrolling in a training program – a free 76-minute proofreading workshop that Caitlin Pyle offers to help win the proofreading game, and you don't need to test the waters.
Fiverr is the best online marketplace for freelancers that allows anyone to find the right opportunities/jobs. Not only is it the best place for buyers, but also for sellers.
You can start your proofreading services for $5 and upsell up to $999 on Fiverr, depending on the work's turnaround time, length, and complexity.
It's definitely a place for beginners to gain experience, and after the dust settles, if it doesn't allow you to earn what you expect to, you can switch to other platforms.
Upwork is also another freelancing marketplace where you have to approach clients instead of them coming to you. Charging less can help increase your chances of getting hired.
Once you hang on for a while, you can improve your earnings here.
Writing a customized cover letter, knowing the competitive hourly rates, searching for proper titles, and creating a good profile will help you in the longer term to bunch the opportunities up.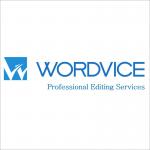 Wordvice provides the biggest opportunities for proofreaders to start work with the texts such as academics, research, and corporate articles, and maximize their experience. You can see clients from institutions like Stanford University, Columbia University, etc.
You can set how much you will charge clients on this site for your services. Once your application is accepted, you can go ahead and start earning with this site. They will ask for education details to filter out the applications.
This site normally works on the basis of word count, and you will be paid based on that.
Scribbr contains a lot of work that involves cleaning up many writing jobs on various academic papers. As a proofreader, you will improve the papers students submit, from their thesis or dissertation to small essays.
The work you do here ranges from basic sentence-level fixes to high-level suggestions for the academic papers students submit to be done.
If you have sound knowledge of grammar and academic writing, you can win the game here. You can start off with a 30-min test, and you will get a 3-hour test assignment once you pass out. Then, you'll be invited to "Scribbr Academy", which will take 4 hours to complete and learn the ins and outs.
If everything went smoothly, then you can start working on this site.
Gramlee is one of the best proofreading companies where you can join as a beginner and earn big experience/knowledge to make good bucks. To join this company, you don't need any prior experience or degree. And, it's that simple!
You're expected to go the extra mile to earn great money from this site. This company has a lot of guidelines, and it would be the best place for beginners if you want your career to take off. I like this company very much!
To get the knack of proofreading, you can start joining this free 76-min workshop!
Scribe Media is a great company to work with, and you can start proofreading books once this site selects you. This company, previously called Book in a Box, typically helps people turn their ideas into books, and I really love the concept of this company. 
They have a lot of benefits for the employees working over there. You can join them as a part-time freelancer or full-time employee. Also, it has gained several awards.
If they have opportunities, you will be notified via email. Most of their jobs pay you $60 per hour with a flexible schedule.
ProofreadingPal helps students and experienced professionals who want to improve their careers as a proofreader. If you're currently enrolled in any university or have five years of proofreading experience, you can join this company to earn between $500 to $3000 per month.
This is the perfect place to start making money from your home as a student.
You can apply for this site and fill up their questionnaire form and submit it. You will get a response in 5 to 10 business days.
It is the most trusted company and has an A+ rating with the BBB, and it doesn't have any negative feedback from the clients and proofreaders.
American Journal Experts provides job opportunities for both beginners and experienced proofreaders. You can always find a requirement posted over there.
To qualify for this company, you need to have completed your graduate degree. Also, most of their requirements expect native English proficiency. You can search through their job listings and find a suitable job for you to get started.
You will also get a chance to work on various topics, including business, science, maths, physics, etc.
To apply for jobs, check here.
Book Editing Associates hires people with traditional and self-publishing experience for their proofreading and other job postings. If you pass their test, you can start work on proofreading various categories such as novels, children, spiritual, and so on.
If you want to apply for this site, then you must be 100% freelance. And, you should have 5+ years of experience and a track record of published books that you've edited(traditional and self-published).
The main advantage of this company is it has major publishers in the nation, and you will get a solid experience from it. You will get paid per hour/per word, and you have a variety of payment methods to choose from.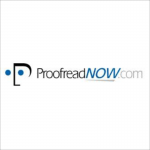 With an exclusive client base of marketers, publishers, and other businesses, ProofreadNOW has a wide range of options to choose from when you're going to work with them. You can select your language, subject, schedule, etc.
This company allows you to gain a huge experience in terms of proofreading services. You can also get paid more if you provide services in other languages such as Japanese, Spanish, etc.
It actively looks for people who have 5+ years of experience as proofreaders to complete their tedious application process.
Being regularly updated, People Per Hour is the marketplace that connects freelancers with potential buyers/clients from your local area too. You can't get rich using this platform, but you can definitely gain experience from it.
Your pay will be on per project/per hour basis. Also, the currencies are limited to USD, EUR, and GBP.
Here, so many freelancers are making enough money when it comes to web-based work like proofreading, writing, and others.
Cambridge Proofreading & Editing provides the best opportunities for proofreaders to make money from home. To apply for this company, you need to be a native English speaker from the U.S., Canada, U.K. & Australia.
It pays you biweekly through Paypal and direct transfer. And, the hourly rate is $20 to $25. This company looks for people to hold at least a bachelor's degree. If you have a master's or doctoral degree, you're more than welcome.
You can also use their resources and tools to develop yourself as a professional proofreader.
EditorLive provides better opportunities for beginners who want to start their careers as a proofreader. You don't require a bachelor's degree to get started with this company. You can even make money from home as a student, and you will have a lot of freedom to work on any schedule you want.
You can fill out the application form and attach your resume. Your majority of the work is done!
The qualification process requires you to match the below description:
Ability to work independently.

Ability to meet deadlines.

Exceptional time management skills.

Experience writing academic papers on various subjects.

High-Speed/Broadband Internet.

Required software knowledge:

Microsoft Office 2016 (including Word, PowerPoint, and Excel)

Windows 10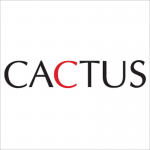 CACTUS Global is one of the best remote jobs companies globally, and it has been awarded as #12 among the top 100 companies in 2021. And, it's well suited for women professionals and work from home moms.
The majority of their work involves science journals and subjects such as science, engineering, chemistry, medicine, and healthcare. It would be best if you had a degree in the science field to apply for this company, and once you're done with a 30-min screening test, you can start your work with ease.
This site is a great place to start off as a newbie, and you will definitely get a good experience.
ClickWorker is one of the best platforms for proofreaders to get started. You will be given various texts to work on, and you will get paid based on the word count and the proposals they get. Mainly, you will have to work with the description of cities, hotels, products & software. 
It usually offers various micro-tasks you can do to earn money with good language skills correcting grammar mistakes and other typos.
Polished Paper has an excellent interface where you can quickly upload your resume, sign up and attend the 35-question test (a pretty easy process, though) to get started. This site usually looks for experienced proofreaders or the best out of you so that it can provide competitive pay over others.
You can proofread a variety of documents here to get more knowledge on what you're doing.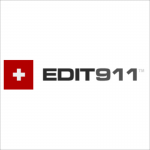 Edit911 is excelled at providing proofreading services for both loyal corporate and academic clients. They're actively looking for more proofreaders who can work anywhere to correct the dissertations, thesis, and books. It would be best if you met the following qualifications to start working together. 
A Ph.D. in English or another writing-intensive discipline.

A published scholar with demonstrable talent and skills as a writer.

A teacher and/or book editor with verifiable experience.

A master copy editor and expert in various documentation styles, such as MLA, APA, and Turabian.

Proficient in MS Word and at least one other software application, such as InDesign or Publisher.
Once you submit your resume to their portal, they'll respond in 48 hours to your application.
You can charge for proofreading documents based on the word count in this company.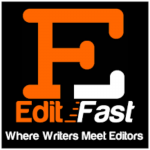 Editfast connects freelancing proofreaders with clients. You can start your work once you register through the application process and your application is accepted.
You can get paid for proofreading the documents, and Editfast keeps 40% of the totaled amount of the project which is a big cut for the profit! 
What skills do you need to become a freelance online proofreader?
Proofreaders are the frontline defense of written work before it goes live. You need to have a specific skill that helps you spot the mistakes or errors in the document with ease. You need to possess very good written English knowledge.
As a proofreader, you must have an in-depth knowledge of how to present the written work with all the proper grammar checks, sentence structure, logical structure, flow, sequence, fact checks, etc.
You also need to work independently, be more punctual, meet deadlines, have a hawk eye, and focus more. You also have to verify the names, hyperlinks, numbers, time, and date to ensure all are correct according to the format expected.
Getting familiar with the tools and software needed for proofreading eases the whole process. Check out the tool – Grammarly to reduce mistakes effortlessly and take your texts to a greater level of accuracy.
To recap the skills you need, here is the list of what you should:
Be good at communication.

Able to pay attention to details.

Be more punctual.

Be more focused.

Able to work independently.

Be good in written English.
Do you need Freelance Proofreading Training?
Many clients want to focus more on the quality part when it comes to proofreading. You don't really need a degree to start your career in proofreading, but enrolling in a course – Proofread Anywhere is an essential part of getting your first client much faster.
If you want to start a serious proofreading business and earn more than the average pay, you needn't feel like a fish out of water. It would be a great idea to enroll in the course to kick-start your side hustle.
The course owner – Caitlin Pyle, is herself a professional proofreader and teaches all her students about the ins and outs of proofreading jobs/business.
Join her course here to make the most out of your business.
Key Takeaways
Making an extra income through a side business is not an easy task, requiring consistent effort. When you compare proofreading to other side hustles, it involves a lot of work to put into it.
As a native English speaker with good knowledge of written English and a lot of time to spare, it's easier to start a proofreading business and earn money.
Only some companies may require a degree while others do not.
So, in the end, proofreading is the business you can consider starting in 2021 to make decent money on the side/full-time.
---
Want to share this post on Pinterest? Pin the below image to boards: 'Online Business Ideas' or 'Business Ideas For Women' or 'Online Side Jobs' or 'Small Business Tips'.
---
Want to start a blog and make money? Join our 6-day free email course: How To Start A Blog and get a free ebook: Affiliate Marketing – A Complete Guide.
---
Do you think of following us on Pinterest? Check out the latest pins here.
---