This post may contain affiliate links. Please read my disclosure for more info.
Are you tired of your 9-5 routine? Would you like to make money right from home, even while you sleep?
I have some great passive income tips if you say yes.
In 2023, achieving financial freedom through passive income has never been more appealing or accessible. As the world continues to evolve, so do the opportunities for individuals seeking to generate income without being tethered to a traditional 9-to-5 job. In this blog post, we'll explore the latest and most promising passive income ideas for the year ahead.
From dividend stocks and real estate investments to the burgeoning world of cryptocurrencies and NFTs, the landscape of passive income has expanded exponentially. Whether you're an investor, an entrepreneur, or simply someone looking to diversify your income streams, we've curated a comprehensive list of passive income ideas that cater to a variety of interests and risk tolerances.
Here's the lowdown on passive income before we dig in.
What is Passive Income?
Passive income represents earnings generated with minimal effort or direct involvement, providing individuals with a consistent stream of money that doesn't necessitate constant labor or time investment.
On the other hand, active income is the traditional form of compensation earned through the exchange of time and effort for money. This income category typically includes salaries, hourly wages, and self-employment income. It requires continuous work to maintain, and when you stop working, your earnings often cease.
The key difference between passive and active income lies in the effort required to earn them.
Active income demands ongoing work and time commitment, making it subject to limitations in terms of how much you can earn and the flexibility you have. In contrast, passive income sources can provide greater financial flexibility, allowing you to build wealth, achieve financial independence, and enjoy more free time to pursue other interests.
Passive income represents a powerful way to diversify your income streams and attain financial security.
Why Passive Income?
Investing in passive income in 2023 offers a compelling opportunity to secure financial stability, flexibility, and long-term wealth-building. 
In an era of economic uncertainty and evolving work dynamics, passive income can provide a safety net and financial freedom. Here's why it's a wise choice:
Diversification:

Passive income diversifies your income sources, reducing reliance on a single paycheck or traditional employment.

Financial Security:

It serves as a cushion during economic downturns or unexpected life events, ensuring a steady flow of income.

Retirement Planning:

Passive income streams can fund your retirement and maintain your desired lifestyle.

Time Freedom:

As passive income doesn't require constant attention, it grants you time to pursue personal passions and spend time with loved ones.

Wealth Accumulation:

Over time, passive income can accumulate to create substantial wealth and financial independence.

Inflation Hedge:

Certain passive income sources, like real estate and dividend stocks, can outpace inflation, preserving your purchasing power.

Tax Advantages:

Some passive income may have favorable tax treatment, reducing your overall tax burden.

Future-Proofing:

In an ever-changing job market, passive income provides a safety net, ensuring you're less vulnerable to economic shifts.
Investing in passive income sources in 2023 is an investment in your financial well-being, offering both short-term stability and the promise of long-term financial freedom.
How can you make a passive income every month?
"Passive" might make it sound like you can get money without doing anything, but that's not true. Passive income streams require you to give at least one of the following:
An upfront monetary investment

An upfront investment of your time
Making passive income is possible if you're willing to spend a fraction of your resources.
Inspirational and Most Famous Investors
Several inspirational figures have achieved financial success and independence through passive income strategies, showcasing the power of these income streams in creating lasting wealth and opportunities. Here are a few notable examples:

Warren Buffett:

The legendary investor and chairman of Berkshire Hathaway is renowned for his savvy stock market investments. Much of his wealth comes from holding dividend-paying stocks, allowing him to enjoy significant passive income.

J.K. Rowling:

The world-famous author of the Harry Potter series continues to receive substantial royalties from book sales, movie adaptations, and merchandise, providing her with a reliable source of passive income.

Barbara Corcoran:

The "Shark Tank" star and real estate mogul, Barbara Corcoran, earns passive income from her extensive real estate investments, including rental properties and real estate development projects.

Jim Rogers:

A renowned investor, Jim Rogers has generated passive income through his investments in commodities, real assets, and agriculture, benefiting from long-term trends in these markets.

Robert Kiyosaki:

The author of "Rich Dad Poor Dad" is a strong advocate of passive income. He has built his wealth through real estate investments and book royalties, emphasizing the importance of generating income without direct involvement.
These figures serve as inspiration for those looking to achieve financial success and independence by leveraging passive income streams alongside their active pursuits and passions.
Best Companies That Provide Passive Income
Occasionally, you'll run across companies that help you get started with passive income investments. We've put together the best companies all at one place in this post and other posts to give you the best options.
Upright (Formerly Fund That Flip and FlipperForce)
Whether you're a seasoned investor or new to real estate, Upright Company is the partner you can rely on to navigate the market effectively and maximize your investment returns. Choose Upright for a steadfast and knowledgeable guide in your real estate investment journey. You can earn up to 13% passively investing in real estate projects.
DLP Capital
DLP Capital is a private financial services and real estate investment firm. Their funds are particularly suitable for investors who desire to influence the US housing crisis while earning passive income over a period of months, quarters, or years. In addition to open-ended investment funds, DLP Capital also offers private equity, debt, and REIT funds. The company also offers short-term loans.
Nada
Nada is a Dallas fintech platform that wants to make real estate wealth more accessible. "Cityfunds" allows anyone, even non-accredited investors, to invest in a city's home equity market for a minimum $250.
Nada doesn't just target people who want to invest in real estate. Nada's real-estate-backed debit card gives homeowners the option to spend their home equity on everyday expenses.
Domain Money
Domain Money is a strong choice for anyone searching for holistic assistance with their financial planning. While the service comes at a steeper cost of $79 per month, this price is less than you'll pay with a traditional advising firm and offers the benefits of personalized investing assistance. Ideal for all levels of investors, Domain Money is worth considering if you have a more complicated financial situation that requires nuance. 
MasterWorks
Masterworks.com offers a unique and innovative way to generate passive income by investing in fine art. This platform allows individuals to invest in shares of high-value artwork, potentially benefiting from the appreciation of art over time. 
Playbook
The platform does a good job of making financial topics visually attractive and easy to understand, which can remove roadblocks for people who are intimidated by the complexity of saving and investing for retirement.
Playbook's automation engine helps you save money in the most tax-efficient way. Additionally, Playbook can help you manage your retirement portfolio. Overall, we found the software helpful, but limited in its ability to help high-income salaried employees. It's mostly because Playbook's planning engine isn't yet advanced enough to handle more complicated situations, like business owners with unstable income.
Also, as shown below, the more options are displayed in blue. All you have to do is click and find the best choices.
Now let's explore time-tested and innovative methods to secure your financial future and unlock passive income's true potential in 2023.
50 Passive Income Ideas
To generate passive income, you can choose from four different categories:
Investment

Renting

Accessible (Easy)

Business
PASSIVE INCOME IDEAS: INVESTMENT
Make your capital work for you by generating passive income through investments. Here we'll show you how to grow your wealth and secure your financial future while minimizing your daily involvement.
1. Dividend-Paying Stocks
For those seeking a reliable and time-tested way to generate passive income, dividend-paying stocks stand out as a compelling choice. These stocks are issued by companies that share a portion of their profits with shareholders in the form of dividends, typically paid out on a regular basis, often quarterly.
What are dividends? – Dividends are payments made by corporations to their shareholders as a portion of the company's earnings. These payments are typically distributed on a regular basis, often quarterly, although some companies may pay them annually or even monthly. Dividends represent a way for a company to share its profits with its shareholders.
Dividends are decided by the board of directors, but shareholders need to approve them. It's the ratio of dividends a company pays vs its current market price.
Tips: When a company pays regular dividends, you can trust them, but you also need to know the dividend payout ratio – how much net income is distributed as dividends to shareholders.
Generally, dividend-paying stocks with a low dividend yield can build up a lot more value for you over time. It's not a good idea to invest in a company with a dividend payout ratio over 100%, as it's unsustainable in the long run. Investing passively means you need to research and study the market first so you can make the best decisions.
A free investment management platform, M1 Finance, lets you build an investment portfolio and invest in dividend-paying stocks. With M1 Finance, your funds are automatically allocated to the best investment options and you're in control. There's even an auto-rebalancing option to reinvest dividends so you can make even more money.
Consider all the dos and don'ts, as well as the pros and cons, before diversifying your portfolio. Furthermore, following profitable strategies to invest in the companies will definitely pay off for a long time; creating a stable passive income and reinvesting dividends can also make it more profitable.
2. Real Estate Investments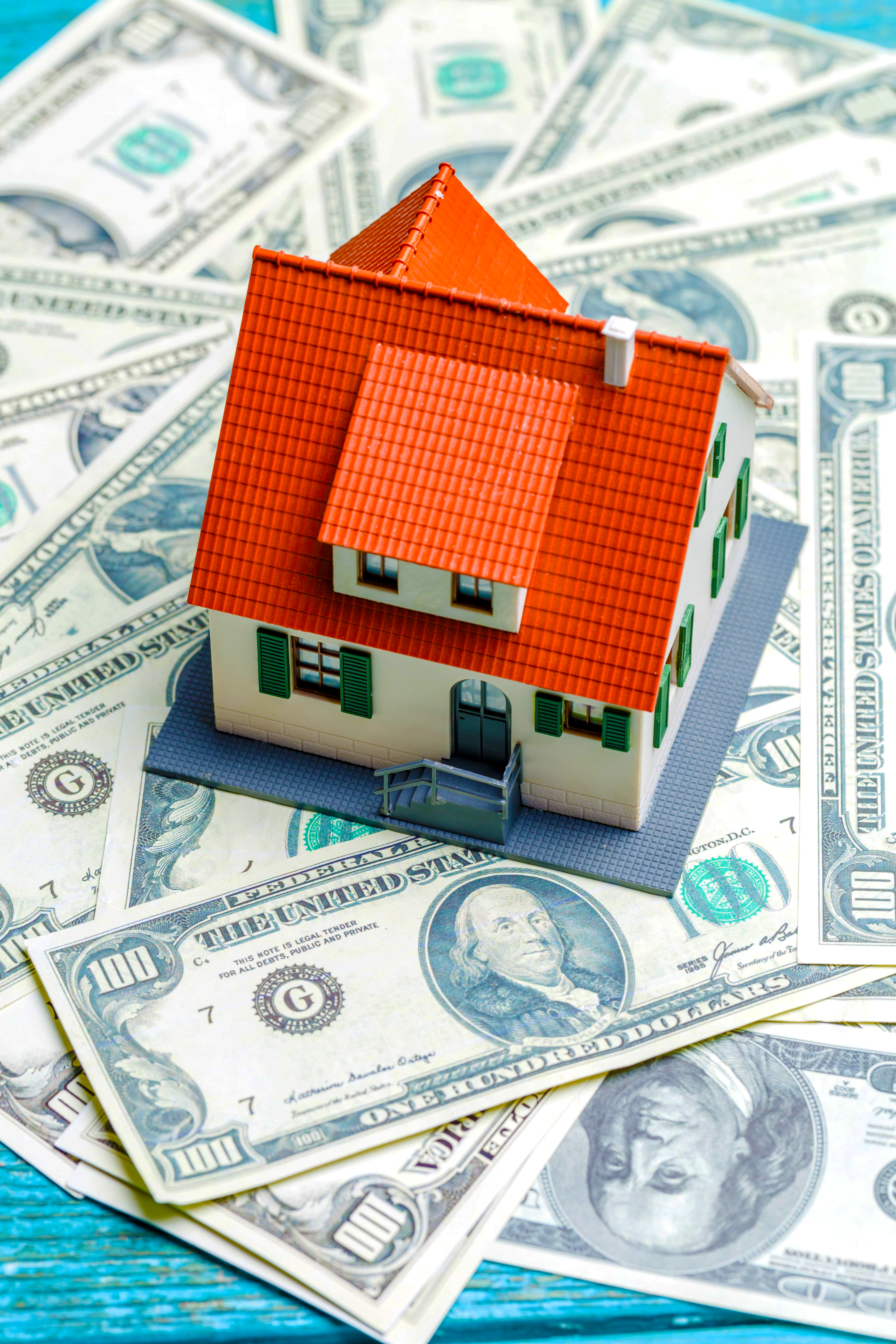 Investing in real estate offers a great way to generate passive income, making it a great choice for people looking for financial stability and independence. What makes real estate a great passive income generator:
Rental Properties: 
Owning rental properties is a classic way to generate passive income. By purchasing residential or commercial properties and renting them out, you can receive a consistent stream of rent payments each month. 
With careful property management, you can achieve positive cash flow while benefiting from property appreciation over time.
Real Estate Notes: 
Investing in real estate notes, also known as mortgage notes or deeds of trust, allows you to become the lender rather than the property owner. You earn interest income from borrowers making mortgage payments on the properties they've purchased.
Investing in real estate can diversify your income sources, provide financial security, and accumulate wealth over time. Nevertheless, you need to do thorough research, understand the local market, and consider your risk tolerance before diving into this rewarding world of passive income.
3. High-Yield Savings Account
Anyone looking to generate passive income with ease and security can benefit from high-yield savings accounts. With traditional savings accounts offering minimal interest, these accounts offer a breath of fresh air, letting your money work for you without the complexity of riskier investments. Here's why they're worth considering:
Safety First:

High-yield savings accounts are typically offered by reputable financial institutions, often backed by FDIC or NCUA insurance. This means your money is protected up to certain limits, ensuring peace of mind and security for your funds.

Competitive Interest Rates:

Unlike standard savings accounts with paltry interest rates, high-yield savings accounts offer significantly higher yields. While interest rates can fluctuate, these accounts consistently outperform traditional options.

Liquidity:

Your money remains easily accessible with high-yield savings accounts. Unlike long-term investments, you can withdraw funds at any time without facing penalties or waiting periods. This liquidity makes it a flexible passive income option.

Minimal Effort:

High-yield savings accounts require minimal effort on your part. Once you've opened an account, your money grows automatically, and you don't need to actively manage investments or monitor the stock market.

Compound Growth:

Over time, your interest earnings accumulate and generate even more interest. This compounding effect can significantly boost your passive income, allowing your savings to grow substantially.

Emergency Fund Building:

High-yield savings accounts are ideal for building emergency funds. The combination of safety and higher interest rates ensures your rainy-day fund grows steadily while remaining easily accessible when needed.
You can actually spawn passive income by owning a bank account with a high-interest rate. There's nothing to do except sign up and maintain a minimum deposit.
The only downside is you can't exactly turn your earnings into a fast or wealthy lifestyle. You can still make decent money after a while. If you need money in a pinch, just putting your money in a bank account with a high-interest rate will help you out. 
The high rates on savings accounts allow the money in your account to multiply aggressively so it can become a nest egg for your future financial commitments.
With just a $100 minimum balance, you can open an account at CIT Bank and get a 0.5% interest rate. Even if you don't see a big difference at first, after five years, it adds up and could be one of your best investments.
What are you waiting for? Get a high-interest savings account now!
4. Real estate investment trusts (REITs)
With Real Estate Investment Trusts (REITs), you can diversify your portfolio while enjoying the benefits of real estate ownership without the hassle.
What Are REITs?
REITs are corporations that manage the construction of multiple real estate properties such as hotels, offices, and malls. Shares in publicly traded REITs can be purchased by anyone, and investors in these companies receive the benefits of real estate ownership.
Key Benefits of REITs for Passive Income:
Steady Cash Flow:

REITs are required by law to distribute at least 90% of their taxable income to shareholders in the form of dividends. This results in a consistent stream of passive income.

Diversification:

REITs offer diversification across different types of properties and geographic locations. This reduces risk and enhances stability in your investment portfolio.

Professional Management:

REITs are managed by experienced professionals who handle property acquisition, management, and financing. You don't have to worry about day-to-day operations.

Liquidity:

REITs are traded on stock exchanges, providing liquidity and flexibility to buy or sell shares as needed.

Tax Advantages:

REIT dividends often receive favorable tax treatment, potentially reducing your tax liability compared to traditional rental income.
Types of REITs:
Equity REITs:

These invest in physical properties and generate income from rent or property sales.

Mortgage REITs (mREITs):

These primarily invest in real estate mortgages and make money from interest on loans and mortgage-backed securities.

Hybrid REITs:

These combine elements of both equity and mortgage REITs, offering a balanced approach to income and growth potential.
Risks to Consider:
Like all investments, REITs carry risks. They can be affected by economic conditions, interest rate fluctuations, and property market volatility. However, they remain a popular choice for those seeking passive income with real estate exposure.
With REITs, investors can earn a lot of money without taking on a lot of risk.
As the biggest REIT company, Vanguard provides the best value to real estate investors around the world. There are greater profits and a little more risk here than with the average company.
No matter what you decide to do, everyone should consider REITs as one of their passive income options because of their high returns.
5. Certificate of Deposit (CD)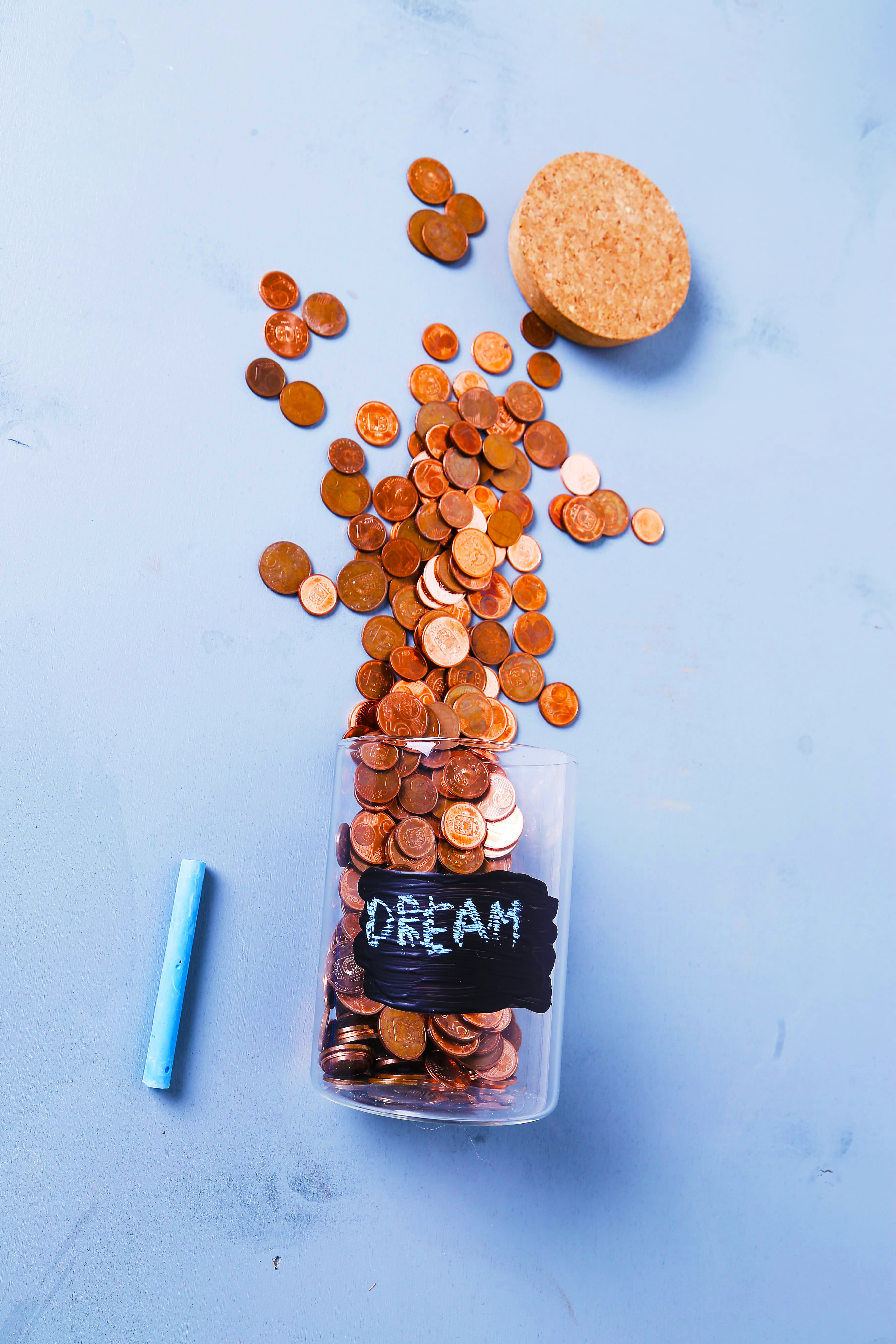 Certificate of Deposit, commonly known as CD, is a valuable financial instrument for those seeking a low-risk, hassle-free approach to passive income generation. 
These conservative investments offer stability and guaranteed returns, making them an attractive option for individuals looking to grow their wealth without the volatility associated with riskier assets.
How Does a CD Work?
A CD is a time deposit offered by banks and credit unions. When you invest in a CD, you agree to deposit a specific sum of money for a predetermined period, ranging from a few months to several years. In exchange, the financial institution guarantees a fixed interest rate, often higher than regular savings accounts.
CDs are considered to be low-risk investments because they're insured by the Federal Deposit Insurance Corporation (FDIC) for up to $250,000.
With a CD account, you decide how much to invest and how long to invest it. Investing this way gives you predictable high returns, so you don't have to worry.
If you're looking for a CD, CIT Bank offers an 11-month no-penalty CD, which means you can withdraw your money before maturity, with 0.30% annual percentage yield (APY). It's one of the best offers out there, giving you daily compounding interest. Of course, CIT Bank is FDIC-insured.
| CD Term Rates | APY |
| --- | --- |
| 18-Month | 4.60% |
| 13-Month | 4.65% |
| 6-Month | 5.00% |
| 5-Year | 0.50% |
| 4-Year | 0.50% |
| 3-Year | 0.40% |
| 2-Year | 0.40% |
| 1-Year | 0.30% |
A high-interest CD can definitely boost your passive income, especially if you're patient enough to let it grow for a few years. 
Considerations:
While CDs offer many advantages, there are a few considerations to keep in mind:
Limited Liquidity:

Withdrawing funds from a CD before maturity may result in penalties.

Fixed Returns:

While the fixed interest rate is an advantage, it may not keep pace with inflation, potentially reducing your purchasing power over time.

Opportunity Cost:

CDs may offer lower returns compared to riskier investments like stocks or real estate.
6. Real Estate Crowdfunding
Real estate crowdfunding is revolutionizing the world of passive income by making real estate investments accessible to a broader audience. This innovative method allows individuals to invest in real estate projects alongside other investors, pooling their resources to achieve attractive returns without the need for substantial capital or direct property management.
This investment allows you to acquire a wide variety of properties without the involvement of mortgage brokers or real estate agents. Investing in crowdfunding lets you own individual shares of a property and make money after a while. Investing this way has the following notable benefits:
It can save you both time and money.

A wider selection of real estate projects is available

No hassles with property management

Minimal investment required
Many of the best crowdfunding platforms are only open to accredited investors with a net worth of over $1 million (either individually or jointly).
But Fundrise, which is older and more established than most others, also offers excellent crowdfunding investment opportunities for non-accredited investors.
Investing with Fundrise can start as little as $10, and there is a 1% annual asset management fee, a 0.15% advisory fee, and a 0.85% investment fee. It is also important to keep in mind that Fundrise is primarily intended to be a long-term, illiquid investment. If you withdraw your investment before 5 years, there will be a penalty of approximately 1% of your total share value.
Points to Consider:
Risk:

While real estate crowdfunding is less risky than direct property ownership, all investments carry some level of risk. Diversification can help mitigate this risk.

Lack of Liquidity:

Investments are typically illiquid, with longer investment horizons compared to stocks or bonds. Be prepared to commit your capital for the project's duration.

Platform Selection:

Choose reputable crowdfunding platforms with a track record of successful projects and investor protection measures.

Due Diligence:

Conduct thorough due diligence on the projects and developers before investing. Assess factors like location, market conditions, and the project's financial health.
7. Peer-to-Peer Lending
The peer-to-peer (P2P) lending model is an innovative way to generate passive income, allowing individuals to act as lenders and earn attractive returns. This is a win-win situation for investors and borrowers looking for alternative financing. You should include P2P lending in your passive income portfolio because:
Direct Lending:

P2P lending platforms connect lenders directly with borrowers, bypassing traditional financial institutions. This means you can earn returns by lending money to individuals or small businesses, cutting out intermediaries.

Diversification:

Investing in P2P allows you to spread your risk across multiple loans. By investing in different loans with different risks and terms, you can diversify your portfolio.

Control:

Usually, P2P platforms let you choose the loans you'd like to fund, so you're in charge. Before investing, you can check borrower profiles, credit scores, and loan purposes.

Risk Management:

P2P lending offers attractive returns, but it's important to assess and manage risk. To help you make informed decisions, many platforms provide information about borrowers' creditworthiness and past repayment behavior.
P2P lending lets people take loans from each other through a company that acts as a middleman. As a lender, you can give out loans at a reasonable interest rate to anyone, and using P2P lending you will simply collect extra money.
The company you're working with will take care of the terms, rates, and transactions for you. So you don't have to worry about doing all the paperwork when you invest in peer-to-peer lending sites.
With an autopilot strategy, you can invest as much or as little as you want to be distributed to vetted borrowers, depending on your financial goals, and you don't have to set up your portfolio at all.
LendingClub offers all these benefits and has loaned over $45 billion to date. To invest with them, you can pick an individual plan or go autopilot. Sign up for LendingClub, lend your money to many borrowers at once, and start earning passive income.
8. Real Estate Wholesaling
Real estate wholesaling is a dynamic strategy that allows individuals to generate passive income by facilitating property transactions without the need for substantial capital or extensive real estate experience.
This creative approach involves finding motivated sellers and connecting them with interested buyers, earning a fee or profit in the process. Here's why real estate wholesaling is an attractive avenue for passive income:
Low Entry Barrier

Minimal Risk

Quick Turnaround

No Property Management

Scalability

Diversification

Learning Opportunities
While real estate wholesaling offers numerous advantages, it's important to understand that success in this field requires a combination of market knowledge, negotiation skills, and a robust network of contacts. 
It may take time to establish yourself and build a consistent stream of passive income through wholesaling. Additionally, regulations governing wholesaling can vary by location, so it's crucial to be aware of the legal requirements in your area.
9. Robo Advisors
Robo-advisors have emerged as a game-changing innovation in the world of finance, making passive income accessible to everyone, regardless of their investment expertise. These automated platforms use algorithms and technology to manage your investments, making strategic decisions on your behalf. 
Based on rules and algorithms, Robo Advisors provide financial advice online with moderate to minimal human intervention.
The popularity of Robo Advisors is mainly due to the fact that they're low-cost and automated. With Robo Advisors, you can get a customized portfolio within minutes.
You can enjoy the following benefits based on your age, retirement goals, and financial situation with the Robo Advisor:
Initial investment is low

Maintenance fee is low

Investment options with a greater variety

Tax-loss harvesting

Comprehensive portfolio management
Compared to the more outdated institutes of financial advisors, Robo Advisors can provide you with more money at the end and better security overall.
The best old Robo Advisor, Betterment, has some of the most beneficial and easy-to-use features in the business. A new account doesn't require a minimum balance, and fees range from 0.25% to 0.40%, plus one year of free management. Plus, you get low-fee stocks and bond index funds, which are bonds based on index performance.
You'll get a diverse portfolio based on your risk assessment. You don't have to worry about vacation or debt management anymore! For complete beginners, Betterment is the best option for making investments and earning passive income.
Bloom is another platform to consider for managing your retirement plans and pensions, such as 401(k), 403(b), 457 plans, and individual retirement accounts (IRAs). Take the easy road in retirement and earn passive income when you're getting up in age by diversifying your retirement portfolio with Bloom. Your designated funds will be invested in different stocks and bonds, reducing hidden costs.
The Bloom team can also analyze your current employer's retirement plan for free and suggest better options.
10. Dividend ETFs
Dividend ETFs are investment funds that pool money from multiple investors to purchase dividend-paying stocks. They are traded on stock exchanges, making them easy to buy and sell, much like individual stocks. 
What sets Dividend ETFs apart is their focus on companies known for consistently distributing a portion of their profits to shareholders in the form of dividends.
Advantages of Dividend ETFs for Passive Income:
Dividend ETFs have multiple benefits, including:
Reliable Income Stream

Diversification

Professional Management

Liquidity

Cost-Effective

Reinvestment

Historical Performance
Choosing the Right Dividend ETF:
Selecting the appropriate Dividend ETF is crucial to building a successful passive income stream. Here are some factors to consider:
Dividend Yield:

Evaluate the fund's yield, which represents the dividend income as a percentage of the fund's net asset value (NAV). Higher yield may mean more income, but it's essential to balance this with other factors.

Dividend History:

Examine the fund's historical dividend payments and growth. Consistent dividend growth is a positive indicator.

Expense Ratio:

Compare the expense ratios of different Dividend ETFs. Lower expenses mean more of your investment returns remain in your pocket.

Diversification:

Ensure the ETF provides adequate diversification by investing in a broad range of dividend-paying stocks.

Performance:

Review the fund's historical performance, taking into account both returns and volatility.

Dividend Sustainability:

Look at the underlying companies' financial health to assess the sustainability of dividend payments.

Tax Considerations:

Understand the tax implications of dividend income in your jurisdiction.
Popular Dividend ETFs:
The most popular dividend ETFs are:
Vanguard Dividend Appreciation ETF (VIG):

This ETF focuses on U.S. companies with a history of increasing dividends over time.

iShares Select Dividend ETF (DVY):

DVY tracks U.S. companies with a consistent record of paying dividends.

SPDR S&P Dividend ETF (SDY):

SDY invests in U.S. companies that have a history of increasing dividends for at least 20 consecutive years.

Schwab U.S. Dividend Equity ETF (SCHD):

SCHD provides exposure to U.S. stocks with a strong history of dividend payments.

iShares International Select Dividend ETF (IDV):

For international exposure, IDV tracks non-U.S. companies with attractive dividend yields.
11. Invest in Bonds
A bond is essentially a loan that you provide to an entity, whether it's a corporation, government, or municipality. When you invest in bonds, you become a bondholder, and in return, the issuer promises to pay you regular interest payments, known as coupon payments, over a specified period. 
At the bond's maturity date, you receive the bond's face value, also known as the principal, back. This predictable income stream is what makes bonds an appealing choice for passive income.
Benefits of Investing in Bonds for Passive Income:
There are multiple benefits to investing in bonds for passive income, including:
Steady Income Stream

Diversification

Capital Preservation

Safety

Regular Payouts
Types of Bonds for Passive Income:
Government Bonds:

These are issued by national governments and are often considered the safest bonds. In the United States, they are known as Treasury bonds. –

Risk: 1/10, Gain: 4/10, Interest: 1/10

Corporate Bonds:

These bonds are issued by corporations and offer higher yields than government bonds. However, they come with varying levels of risk depending on the issuer's creditworthiness. –

Risk: 3/10, Gain: 7/10, Interest: 6/10

Municipal Bonds:

Issued by state and local governments, municipal bonds provide tax advantages in some cases and are considered relatively safe, especially when issued by financially stable municipalities. –

Risk: 1/10, Gain: 6/10, Interest: 4/10

Treasury Inflation-Protected Securities (TIPS):

TIPS are government bonds designed to protect investors from inflation by adjusting their principal value in line with changes in the Consumer Price Index (CPI). –

Risk: 1/10, Gain: 4/10, Interest: 2/10

High-Yield or Junk Bonds:

These bonds are issued by corporations with lower credit ratings and offer higher yields to compensate for the increased risk. They can be attractive for those seeking higher income but come with higher default risk. –

Risk: 8/10, Gain: 9/10, Interest: 9/10

Convertible Bonds:

These bonds can be converted into a specified number of the issuer's common stock shares. They offer both income and the potential for capital appreciation. –

Risk: 9/10, Gain: 9/10, Interest: 6/10
Stash is an investment platform that offers users an accessible way to invest in bonds and build a passive income stream.
Stash simplifies the process of bond investing, making it user-friendly for beginners. It also provides educational resources and tools to help users make informed investment decisions, making it a convenient option for those looking to generate passive income through bonds.
With just a $5 investment, you can start using Stash and earn yourself a passive income.
12. Stock Market Index Funds
Stock Market Index Funds, often referred to simply as index funds, are a type of passively managed mutual fund or exchange-traded fund (ETF). Their primary objective is to mirror the performance of a particular stock market index, such as the S&P 500 or the NASDAQ Composite Index. 
Rather than employing active portfolio managers to select individual stocks, index funds automatically hold the same stocks in the same proportion as the index they track.
How to Invest in Stock Market Index Funds for Passive Income:
Investing in stock market index funds involves several steps, including:
Choose the Right Index Fund:

Research and select an index fund that aligns with your investment goals. Common choices include those tracking the S&P 500, NASDAQ, or global indices.

Open an Investment Account:

You'll need a brokerage account to invest in index funds. Many online brokers offer user-friendly platforms for this purpose.

Allocate Your Investment:

Determine how much you want to invest in index funds. You can invest a lump sum or set up automatic contributions to build your passive income gradually.

Monitor and Rebalance:

While index funds require minimal ongoing management, it's essential to periodically review your portfolio and rebalance if needed to maintain your desired asset allocation.

Dividend Reinvestment:

Some index funds offer dividend reinvestment plans (DRIPs), allowing you to reinvest dividends automatically to compound your returns over time.
Risks to Consider:
There are a few risks you need to know about, including:
Market Volatility:

While index funds provide diversification, they are still exposed to market fluctuations. Be prepared for the occasional downturn in the market.

No Active Management:

Index funds do not employ active managers to make investment decisions. This means they won't outperform the market, but they also won't underperform significantly.

Market Index Risk:

Index funds are vulnerable to the performance of the index they track. If the index experiences a prolonged decline, so will the fund.

Fees:

While index funds typically have lower fees than actively managed funds, they are not entirely fee-free. It's essential to understand the costs associated with your chosen fund.
When it comes to investing in Stock Market Index Funds, it's important to choose a reputable and well-established fund provider. Here are some of the best-known and respected companies that offer a range of Stock Market Index Funds:
Vanguard

BlackRock (iShares)

State Street Global Advisors (SPDR)

Fidelity

Schwab
13. Automated Forex Trading
Automated Forex Trading, also known as algorithmic trading, encompasses the utilization of computer programs to execute buy and sell orders in the Forex market. 
These sophisticated algorithms, often referred to as trading bots or Expert Advisors (EAs), are designed to analyze vast amounts of market data, technical indicators, and pre-defined rules to make calculated trading decisions. 
The primary objective is to generate profits by capitalizing on market inefficiencies, capturing price movements, or systematically managing risk.
Why Choose Automated Forex Trading for Passive Income?
Here are a few reasons you should do automated forex trading:
24/5 Accessibility:

The Forex market operates around the clock, five days a week. Automated trading systems can be configured to work tirelessly, taking advantage of opportunities even when you're away or asleep.

Emotion-Free Trading:

Emotional trading decisions often lead to impulsive actions and financial losses. Automated systems operate without the influence of fear, greed, or fatigue, ensuring disciplined and consistent execution of trading strategies.

Backtesting and Optimization:

You have the capability to subject your trading algorithms to rigorous backtesting using historical data. This process helps fine-tune and optimize your strategies to enhance performance.

Diversification:

Automated trading systems can simultaneously manage multiple currency pairs, offering diversification to spread risk and potentially amplify returns.

Risk Management:

Trading algorithms can incorporate precise risk management rules, such as setting stop-loss orders and determining position sizes based on your risk tolerance, thereby safeguarding your capital.
Trading Forex automatically for passive income requires a reputable Forex broker or trading platform that supports algorithmic trading and offers the necessary tools. Here are some of the best companies for automated Forex trading:
MetaQuotes (MetaTrader 4 and MetaTrader 5)

Interactive Brokers

NinjaTrader

cAlgo

Thinkorswim by TD Ameritrade
14. Gold and precious metals
Aside from their aesthetic appeal, gold, and precious metals are valuable assets that help safeguard wealth and generate passive income. Here's how gold and other precious metals can build and preserve wealth while earning passive income.
Physical Ownership:
Bullion:

Purchasing physical gold and other precious metal bars or coins is a straightforward way to own these assets. They can be stored in a safe deposit box or at a secure facility.

Jewelry:

While primarily ornamental, high-quality gold and precious metal jewelry can also serve as an investment. Ensure the purity and value of the jewelry before purchasing.
Exchange-Traded Funds (ETFs):
Gold ETFs:

These ETFs track the price of gold and offer investors exposure to the precious metal without the need for physical ownership. They can be traded on stock exchanges.
Precious Metal Stocks and Mutual Funds:
Mining Companies:

Investing in publicly traded mining companies that extract and produce precious metals can provide the potential for capital appreciation and dividends.

Mutual Funds:

Precious metal mutual funds pool investors' money to invest in a diversified portfolio of mining stocks and related assets.
Precious Metal Royalty and Streaming Companies:
Royalty Companies:

These companies finance mining operations in exchange for a percentage of future production. They offer income potential through royalty payments.

Streaming Companies:

Streaming companies provide upfront financing to miners in exchange for the right to purchase a portion of the mined metal at a reduced price. This can result in a steady income.
Peer-to-Peer Lending Platforms:
Some platforms allow you to lend money to individuals or businesses in the precious metals industry in exchange for interest payments. This can provide passive income, but it comes with associated risks.
If you want to invest in gold and precious metals for passive income, make sure you pick companies that offer exposure to these assets. The following are some of the best and most well-known options:
SPDR Gold Trust (GLD)

iShares Gold Trust (IAU)

VanEck Vectors Gold Miners ETF (GDX)

VanEck Vectors Junior Gold Miners ETF (GDXJ)

Barrick Gold Corporation (GOLD)
15. Alternative Energy Projects
Recently, alternative energy has emerged as a promising frontier for both sustainable environment solutions and lucrative investment opportunities. Alternative energy investments can offer not only the satisfaction of making the world greener, but also passive income.
Alternative energy projects often have long-term contracts or government incentives, so they provide a predictable and steady income stream. Solar and wind energy projects, for example, often have power purchase agreements (PPAs) that guarantee revenue.
Compliance with local, state, and federal regulations is key. If you need help, seek legal advice.
Here are some companies to help you get started.
Wunder Capital:

Wunder Capital focuses on solar energy investments. It provides a platform for accredited investors to invest in commercial solar projects, with the goal of generating attractive returns while supporting clean energy.

Sunwealth:

Sunwealth is an impact investment platform that connects investors with solar projects. It allows individuals and institutions to invest in a diversified portfolio of solar assets and earn a return on their investments.
16. Invest in Shipping Containers
Shipping containers are an unconventional but increasingly popular way to generate passive income. Often overlooked as simple vessels for transporting goods, shipping containers can generate income. The global shipping industry keeps expanding, so shipping containers are in high demand.
One common approach is to purchase shipping containers and lease them to shipping companies or logistics providers. These lessees pay regular rental fees, providing you with a steady income stream.
Some companies offer container management services, where they handle the leasing and management of your containers on your behalf. They typically charge a fee but make the investment more hands-off.
Container xChange: Container xChange is an online platform that connects container owners with businesses looking to lease containers. It facilitates container transactions and provides insights into container availability and rates.
Florens Container Services: Florens offers container management services, including leasing, maintenance, and logistics. They can assist you in managing your container investments.
ContainerAuction.com: This platform specializes in container auctions, allowing you to buy and sell containers in an auction-style format.
There can be fluctuations in container rental rates and resale values according to market conditions, supply, and demand.
17. Invest in Data Centers
Data centers are a great way to generate passive income. It's the infrastructure that houses the servers and equipment that run websites, cloud services, and digital apps. As demand for digital services grows exponentially, data centers are becoming increasingly important, making them a good investment for long-term passive income.
You can invest in the physical infrastructure of a data center by purchasing or financing the facility. Data center owners typically lease space and services to technology companies and cloud providers, generating steady rental income.
You may need a lot of cash upfront if you're buying or financing a physical data center. In some regions, established players dominate the data center market. Finding the right investment opportunity can be tough.
18. NFT
It has become increasingly popular to invest in non-fungible tokens (NFTs) as a means of generating passive income in the modern era. Using blockchain technology, NFTs represent ownership of unique digital assets, including art, music, collectibles, and virtual real estate. 
A growing number of digital tokens are capturing the imagination of investors, collectors, and artists alike, offering opportunities for passive income. 
Similar to traditional asset ownership, holding valuable NFTs can result in capital appreciation. If the value of your NFTs increases over time due to demand, rarity, or cultural significance, you can sell them for a profit.
Sign up on a reputable NFT marketplace to buy, sell, and trade. Some popular options include OpenSea, Rarible, and NBA Top Shot. The NFT market is still evolving, so prices can be volatile. Don't be surprised if the price fluctuates a lot.
19. Invest in Timberland
Investing in timberland, which is land primarily used for timber production and forestry, can be a viable and sustainable way to make money.
Timberland can provide a consistent source of passive income through timber harvesting and sales. Timber is a renewable resource, and well-managed timberland can generate recurring revenue.
Historically, Timberland investments have outpaced inflation, so they're a good hedge. A well-maintained timberland property can appreciate over time, especially if it's in a high-demand location.
Also, managing timberland is expensive, including forestry expertise. Depending on supply and demand, timber prices can go up or down. Selling timberland can take a while if you're looking for a buyer.
20. Cryptocurrencies
Cryptocurrencies are digital or virtual currencies that use cryptography for security and operate on decentralized networks based on blockchain technology. Bitcoin, Ethereum, and Ripple are some of the well-known cryptocurrencies, each serving different purposes within the digital economy. 
While they can be used for transactions and investments, they also offer distinct methods for generating passive income.
Kraken is a cryptocurrency exchange where you can trade a bunch of digital assets. It's a platform for active traders and passive income seekers. Kraken offers staking, where users can earn rewards by holding certain cryptocurrencies. Users can also participate in yield farming and lending projects, generating passive income through DeFi projects. 
For those looking to diversify their passive income streams through cryptocurrency trading, Kraken is a reliable choice thanks to its strong security measures and reputation.
Cryptocurrency trading involves buying and selling digital assets to profit from price fluctuations. Digital assets, like Bitcoin, Ethereum, and thousands of altcoins, are traded on cryptocurrency exchanges all over the world.
21. Hedge Fund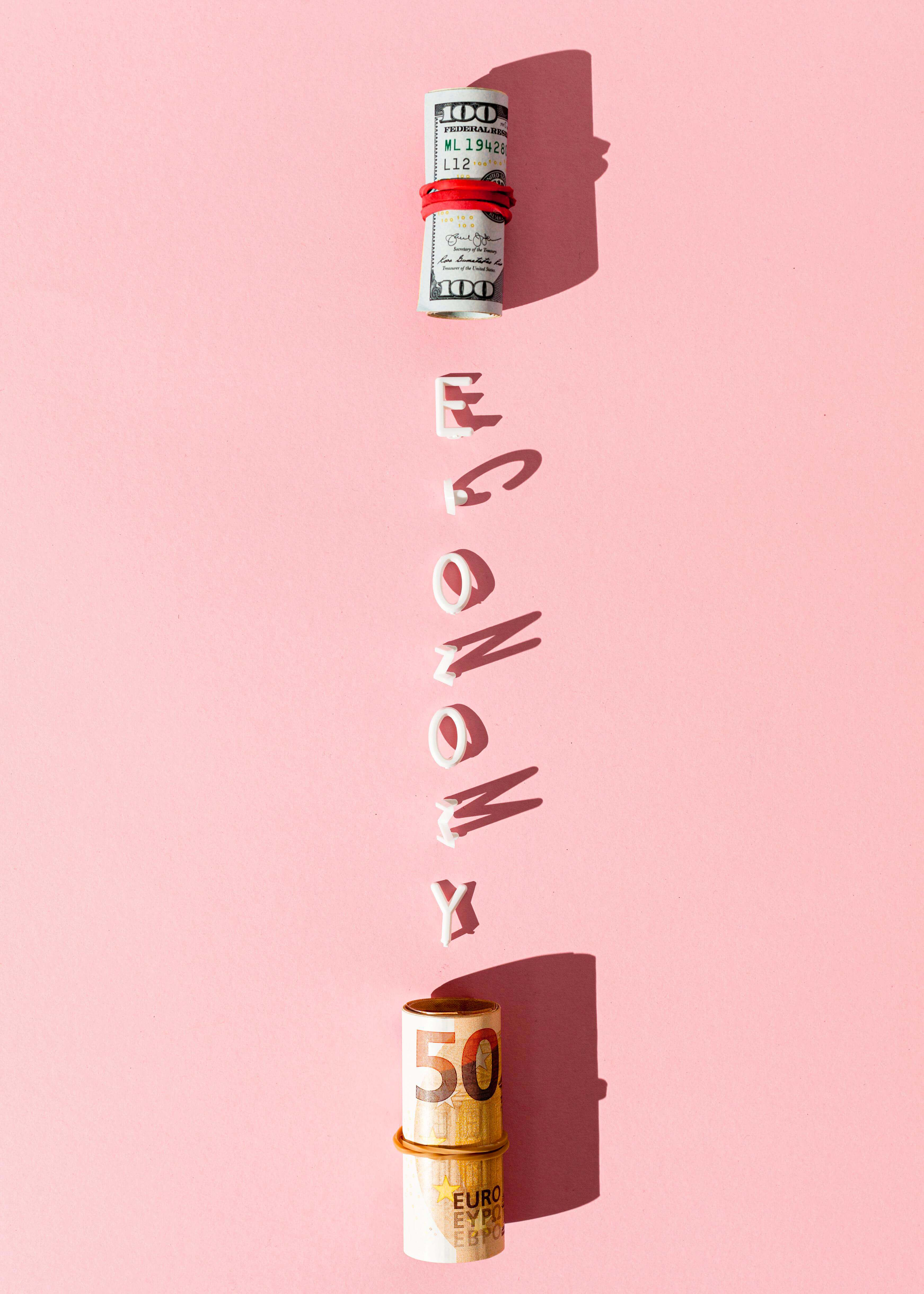 Investing in hedge funds offers sophisticated and potentially rewarding diversification of your investment portfolio and access to professional money management. 
Hedge funds pool capital from multiple investors to employ various strategies to generate returns. Portfolio managers manage these funds to outperform traditional markets.
What Is a Hedge Fund? A hedge fund is a pooled investment vehicle that employs various strategies to generate returns for its investors. Hedge funds are typically open only to accredited investors and institutional investors due to their complex nature and the associated risks. They are known for their flexibility in investment strategies, which can include long/short equity, event-driven, global macro, quantitative, and more.
The goal of hedge funds is to deliver above-average returns while managing risks. Investing in hedge funds provides diversification for your portfolio because they use strategies that aren't correlated with traditional markets.
To protect capital during downturns or volatile markets, hedge funds use risk management techniques. It's worth noting, though, that hedge funds often charge management fees (typically 1-2% of assets) and performance fees (typically 20% of profits).
Investing in hedge funds can be riskier than traditional investments because they use leverage, derivatives, and concentrated positions. Accredited investors are also required to invest a high sum or have a high net worth to invest in hedge funds.
PASSIVE INCOME IDEAS: RENTING OUT
Renting out your things is a classic and proven way to make passive income. In this section, we'll talk about how renting out things can provide you with a steady income without constant involvement.
22. Rent Out Swimming Pool
If you own a swimming pool, you're sitting on a potential goldmine for passive income. Renting out your swimming pool can be a fun and lucrative way to earn extra money, especially during the hot summer months. Here's how you can turn your pool into a passive income source:
Pool Parties and Events:

Offer your pool as a venue for pool parties, birthday celebrations, or other special events. You can charge an hourly or flat fee for renting the pool area. Consider providing amenities like pool toys, seating, and even a barbecue area to attract more renters.

Vacation Rentals:

If you have a vacation rental property, a pool can significantly increase its appeal. Many vacationers prioritize properties with private pools, so you can charge higher rental rates during peak travel seasons.

Swim Lessons:

If you're a certified swim instructor or can hire one, consider offering swim lessons in your pool. Parents are often willing to pay for their children to learn to swim in a private and safe environment.

Poolside Yoga or Fitness Classes:

Partner with a yoga or fitness instructor to host classes by the pool. Participants can enjoy the serene ambiance while working on their fitness goals, and you can earn money from class fees.

Online Platforms:

Use online platforms like Swimply or Airbnb to list your pool for rent. These platforms connect pool owners with individuals looking for a place to swim, making it easier to find renters.
23. Rent out your clothes
Have a closet full of stylish clothing that rarely sees the light of day? Why not turn your wardrobe into a source of passive income by renting out your clothes? The fashion-sharing economy is booming, and there are several ways to capitalize on this trend:
Clothing Rental Platforms:

Numerous online platforms, such as Rent the Runway and Poshmark, allow you to list and rent out your clothes. Upload high-quality photos, set rental prices, and specify rental durations to start earning money.

Specialized Rentals:

Some platforms cater to specific niches, like luxury fashion or maternity wear. If you have unique items, explore platforms that target your niche for higher rental rates.

Local Rental Services:

Consider offering your clothing for rent locally through social media, community boards, or rental meet-ups. Local rentals can lead to personal connections and repeat renters.

Occasion Rentals:

Capitalize on seasonal events like weddings, proms, or themed parties by renting out appropriate outfits. Specialized clothing for specific occasions can fetch higher rental fees.

Collaborate with Boutiques:

Partner with local boutiques or stores to showcase and rent out your clothing items. They can attract customers looking for unique pieces while taking a commission on rentals.
By renting out your clothes, you not only declutter your closet but also create a sustainable and passive income stream.
24. Peer-to-Peer RV Rental
If you have an RV sitting idle for most of the year, it's time to consider peer-to-peer RV rentals as a passive income source. Renting RVs is a booming business, and you can make passive income from it.
Sign up on RV rental platforms like Outdoorsy, RVshare, or Campanda, which connect RV owners with renters. List your RV with high-quality photos and detailed descriptions to attract potential renters.
Why Peer-to-Peer RV Rental is a Lucrative Passive Income Idea:
You can make this a passive income for a variety of reasons:
Earn Money Passively:

Your RV can generate income while it's not in use, transforming it into a productive asset. This is particularly beneficial during off-seasons or when you're not traveling.

Minimal Effort:

RV rental platforms handle the heavy lifting, including marketing, insurance, and payment processing. You need only maintain your RV and coordinate pick-up and drop-off times.

Tax Benefits:

In some cases, you can deduct certain RV-related expenses as business costs, potentially reducing your tax liability.

Connect with RV Enthusiasts:

Sharing your RV with others allows you to connect with fellow RV enthusiasts and travelers, fostering a sense of community.

Cover Operating Costs:

Rental income can help offset the costs of RV ownership, including insurance, maintenance, and storage fees.
25. Peer-to-Peer Car Rental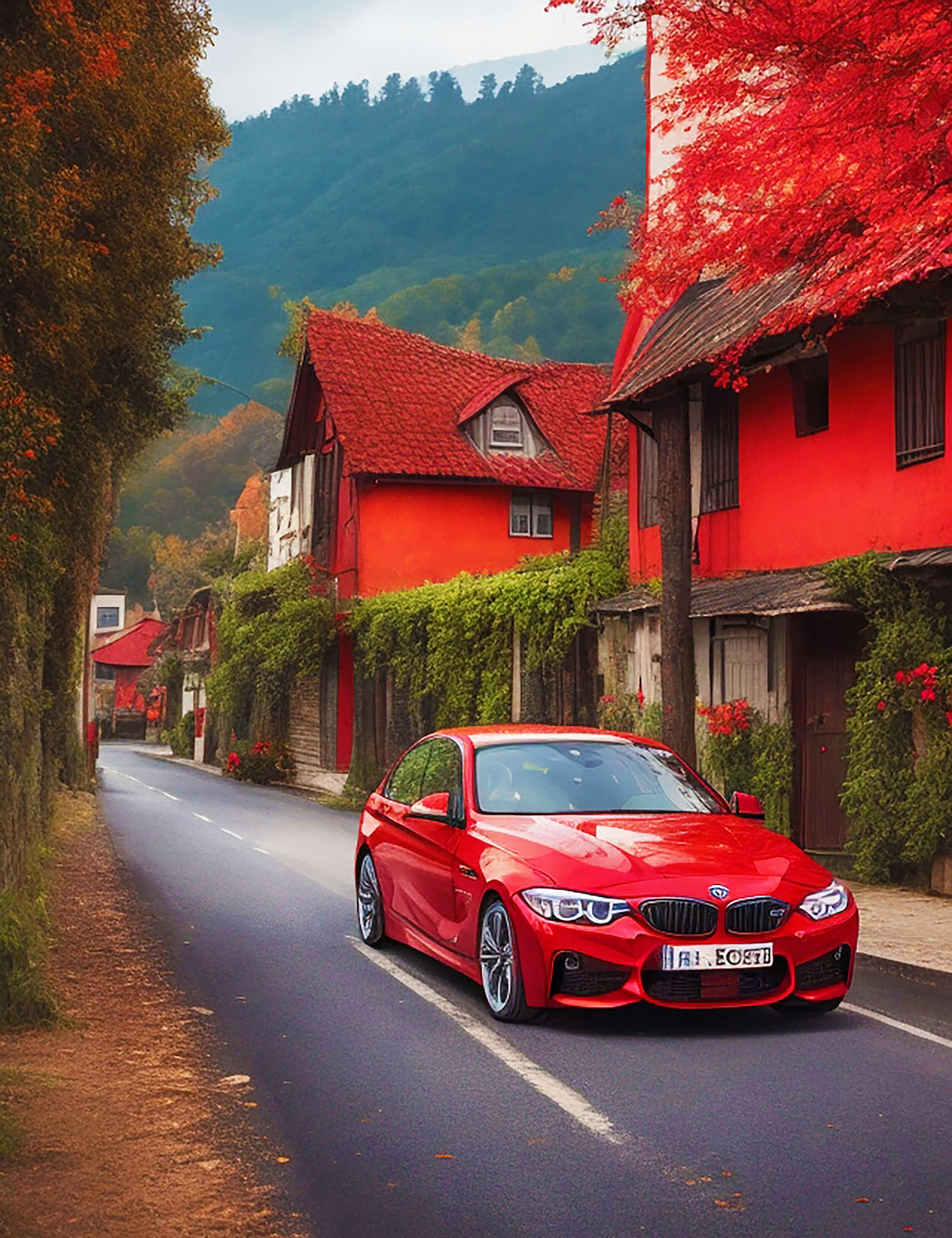 Your car can be more than just a mode of transportation; it can also become a source of passive income through peer-to-peer car rental platforms. These innovative services connect car owners with travelers looking for affordable and convenient transportation options.
The first step is to list your vehicle on platforms such as Turo, Getaround, or HyreCar. Ensure that the listing is detailed with high-quality photographs, pricing, availability, and any terms or conditions you wish to include.
Maximizing Your Earnings with Peer-to-Peer Car Rental:
To make the most of your passive income venture through peer-to-peer car rental, consider these additional strategies:
Offer Competitive Pricing:

Research the prices of similar vehicles in your area to set competitive rates. Offering competitive pricing can attract more renters.

Showcase Your Vehicle:

Create an appealing listing with high-quality photos, detailed descriptions, and any unique features your car offers. An attractive listing can help your car stand out from the competition.

Keep Your Vehicle Well-Maintained:

Regularly service and maintain your car to ensure it's in excellent condition. A clean and well-maintained vehicle not only attracts more renters but also reduces the likelihood of issues during rentals.
26. Rent Out Storage Space
Do you have unused storage space, whether it's an attic, basement, garage, or spare room? If so, you're sitting on a potential source of passive income. Renting out your storage space to others in need of extra room is a smart way to earn money while decluttering your home. 
Begin by creating a listing on storage rental platforms like Neighbor, SpareFoot, or even Craigslist. Include clear descriptions, dimensions, photos, and pricing details for your space.
Why Renting Out Storage Space is a Great Passive Income Idea:
Renting out storage space is a fantastic passive income idea for several compelling reasons:
Underutilized Space:

Maximize the utility of your unused space by earning money from it.

Low Effort, High Reward:

Once your storage space is set up and listed, it requires minimal ongoing effort, making it an ideal source of passive income.

Steady Income Stream:

Rental payments provide a consistent and reliable stream of income, helping cover expenses or fund other investments.
27. Rent Out Your Property
Renting out your property can be a lucrative way to generate passive income and build wealth over time. Whether you own a spare room, an apartment, or an entire house, here are some key ideas and considerations to make the most of this opportunity.
If you live in a tourist destination or a high-demand area, consider long-term or short-term rentals on platforms like Vrbo, Homestay, Booking.com. While this may require more effort in terms of guest turnover and property maintenance, it often commands higher nightly rates and can be a flexible option.
Decide whether you want to rent your property furnished or unfurnished. Furnished rentals tend to command higher rent but may require more initial investment and maintenance.
Vrbo (Vacation Rental by Owner) is a powerful platform for generating passive income through property rentals. It connects property owners with travelers seeking short-term accommodations, making it an attractive option for those looking to monetize their real estate investments.
With Vrbo, you can enjoy several benefits. Incorporating Vrbo into your passive income strategy can be a lucrative way to make the most of your real estate assets while maintaining flexibility and control over your property's usage.
PASSIVE INCOME IDEAS: EASY JOBS
There are a lot of passive income opportunities out there, but not all of them require elaborate strategies or lots of time. There are times when the simplest ideas can pay off big. In this section, we'll teach you how to earn money without much effort.
28. Credit Card Rewards
With a credit card, you can get fantastic rewards or cashback at any retail store. Typically, you get $1 back for every $100 you spend or $50 back for every $5,000. Debit cards and cash payments cannot be used to avail of these rewards. Why not make a little money back for the things you're going to buy anyway?
Many credit cards offer 1% cashback, while some may provide you with up to 5% cashback. It will depend on the categories you choose when applying for your credit card and the limits you are given.
When it comes to credit management, you should always do your own research about a company before you use a credit card:
Especially if you're already in debt, make sure you can handle the responsibilities of owning a credit card. Make sure you don't make minimum payments, allowing the balance to grow.

Credit cards should be used for the appropriate categories. You can save more on dining if you get the restaurant card. Or, if you're more interested in saving for a vacation, get a travel-reward card.

In case you forget to pay your monthly bills, the interest rate shouldn't be higher than any other credit card.
Also, keep track of your credit score before and after you use a credit card. Be sure that you're using a credit card to improve your credit score and not to hurt it.
29. Shopping
Shopping for money sounds crazy, right? Yes, there are actually online platforms that give you cash back when you buy stuff. Even though cashback offers won't make you rich, they're an easy way to earn passive income.
With Rakuten, you get cash back on everything you buy. You don't have to pay anything for cashback, and there are no hidden fees. It's easy to create an account and shop through Rakuten with this app.
Rakuten also partners with a bunch of popular retailers, which means you can still buy your favorite brands, and it's no different than when you don't use it. Signing up also gets you $10.
Another cashback platform that pays you for shopping online is Swagbucks. There are a lot of online stores in Swagbucks, like Amazon, Macy's, Best Buy, Target, and Starbucks. You can earn $10 by signing up with Swagbucks.
Get cash back on your everyday purchases with Ibotta's cashback shopping app and browser extension. Ibotta is mostly associated with cashback at grocery stores, but you can also earn cashback at pharmacies, restaurants, gas stations, and more.
Ibotta works with over 300 in-store retailers, including Target, Walmart, Food Lion, and QuickTrip. In addition to 300 in-store retailers, you can earn cash back at over 500,000 locations with the mobile app.
PASSIVE INCOME IDEAS: BUSINESS
Business owners and entrepreneurs who venture into passive income often find creative and lucrative opportunities. This section is all about passive income from business ventures. 
30. Blogging
If you want to make a passive income from anywhere in the world, blogging can help. Blogging has changed my life. I can earn money online passively, which makes a working-class guy like me feel more productive.
Blogs are fairly simple to start, but making money from them requires a strategic approach. Many bloggers take their time to learn the blogging world and make millions of dollars. However, some bloggers can make money within a few weeks or months, depending on their abilities, target audience, or past work experience.
With Hostinger, you can start a blog for less than $35 a year. Hostinger has everything you need, including a free domain name, one-click WordPress installation, 24/7 live support, free SSL (communications security), and more. Hostinger is a smart website host, way better than most other providers.
Hostinger usually charges $11.99 per month for starting a blog. As part of the current deal, you can get it for only $2.99 per month. Plus, Deembeam is also offering a 20% discount, so you can start your own blog for only $2.39 per month, which is less than $35 a year.
Note:
You will be automatically credited with the discount code after selecting a plan and adding it to your cart.
Take a look at these high-earning bloggers for some inspiration.
High-Earning Bloggers:
The blogosphere has seen significant success and high earnings for several bloggers in the US. Some of the highest-earning bloggers are:
Pat Flynn (Smart Passive Income):

Pat Flynn is known for his Smart Passive Income blog and podcast, where he shares insights on online business, entrepreneurship, and passive income strategies. His transparency in sharing his income reports has garnered him a large following. He earns from affiliate marketing, online courses, and book sales.

Michelle Schroeder-Gardner (Making Sense of Cents):

Michelle's blog focuses on personal finance, budgeting, and making money online. She's known for her six-figure monthly income reports, and her blog generates income through affiliate marketing, sponsored posts, and her own courses.

Lindsay and Bjork Ostrom (Pinch of Yum):

Pinch of Yum is a popular food blog that generates income primarily through advertising, sponsored content, and their own products and courses. They consistently share their income reports, and their success has inspired many aspiring food bloggers.
31. Affiliate Marketing
With affiliate marketing, you can make millions of dollars without doing much work other than marketing the product over the Internet. Even though it's a middleman selling products for companies, it's a legitimate and necessary process. This isn't multi-level marketing.
You can sell affiliate products online if you have a blog or thousands of followers on any social media network. Affiliate products can be promoted by applying to the many affiliate programs or networks available.
If you advertise products you're interested in, you could make a lot of passive income. You can make anywhere from $0.10 to $30k per sale as an affiliate.
Beware of spammy affiliate networks and programs out there, but they're easy to spot if you know what you're looking for. Stay updated on the material to remain successful.
These are the steps to successful affiliate marketing:
Create an audience

Test and review the product

Teach your audience
Learn more about affiliate marketing in the free blogging course below and get a free ebook: Affiliate Marketing – A Complete Guide.
32. YouTube Channel
In today's digital age, starting a YouTube channel business has become a compelling avenue for individuals to transform their passions and expertise into a source of passive income. Here's why launching a YouTube channel business is a promising endeavor:
Diverse Revenue Streams:

YouTube offers multiple avenues for income, including ad revenue, channel memberships, merchandise shelf, Super Chat during live streams, affiliate marketing, and sponsored content. This variety enhances your passive income potential.

Global Reach:

YouTube boasts a vast and diverse global audience. Your videos can connect with viewers from around the world, broadening your income opportunities.

Audience Engagement:

Building a loyal community of viewers who support your content through channel memberships, fan funding, or crowdfunding platforms like Patreon can lead to consistent, predictable income.
Tube Mastery and Monetization (2.0) is the best YouTube course on the market that helps you get better insights into the algorithm and consistently make viral videos.
It covers everything you need to create a channel, craft content, make videos, grow the channel, earn money, make another channel, and outsource work (once you've grown your channel).
33. Dropshipping
Dropshipping lets you passively make tons of money every month, without any limits.
You can make as much passive income as you want with the dropshipping business model since you don't have to own anything. You don't even need any technical skills to start an online store.
There's a difference between dropshipping and Amazon's FBA in how you sell products. Here, you buy the product for less and sell it for more. You'll have full control over your net profit.
If you want to be successful at dropshipping:
Find a product that can sell many times over in your store by understanding the current market.

Get laser-focused on a niche or subtopic to profit.

Keep researching as the industry changes and develops if you want your million-dollar dream business.
It's easy to start a dropshipping store with Shopify, since it provides an all-in-one solution. There's a free payment gateway, high-quality designs, apps, and more.
Shopify is a great platform for small businesses, and you can start an online store for just $39 a month.
34. Write an eBook/eCourse
You can earn more passive income with this idea than with others. With a hit eBook or eCourse, you rarely have to update your content, depending on what you're teaching.
It will definitely take some time to create an eBook or eCourse, since you need to document all of your expertise on the topic. However, many people find they can make $100,000+ a month selling their stuff on the internet.
For example, Create and Go course creators make that much every month. After starting their blog, Avocadu, they turned into a blazing success by sharing their strategies with Create and Go's Six-figure Blogger course.
In the course, they share all their winning strategies, and you can use it to get the right kind of attention for your eBook or eCourse business. In their classes, you'll learn everything you need to know about creating a digital product, marketing it, and selling it.
I'm sure you'll thank me one day for recommending this.
Become a six-figure blogger by enrolling in the course.
35. Stock Photography
Since the advent of the digital era, stock photography has become a lucrative way for photography enthusiasts to generate passive income.
By licensing their photos for use in various media like websites, magazines, and advertising, stock photographers can earn passive income. On many online platforms, like Shutterstock, Adobe Stock, and Getty Images, photographers can upload their photos and earn royalties.
Typically, stock photography is sold exclusively to one buyer for a single fee. It's common to find stock photos in different sizes, resolutions, and formats. Most businesses use stock photos for marketing.
If you already own photography equipment, the upfront costs are minimal. You can start creating and uploading images without a significant financial commitment.
Once you upload your photos to stock websites, they can generate income indefinitely. Each sale represents a stream of revenue that requires no ongoing effort.
36. Create a Podcast
Podcasting has surged in popularity, not just as a form of entertainment but also as a means to generate passive income. Starting a podcast is an attractive option for those seeking financial gain and personal branding.
You don't need expensive equipment or studio access to make a podcast. All you need is a decent microphone, recording software, and an internet connection.
After you've built an audience, you can monetize your podcast through sponsorships, affiliate marketing, merchandise sales, and listener donations.
The podcasting industry continues to grow, attracting more listeners and advertisers, which expands the income potential for podcast creators. Libsyn (Liberated Syndication) is a popular podcast hosting service that offers reliable hosting, distribution, and analytics.
37. Create an Etsy Shop
Etsy has become a powerhouse for creative entrepreneurs looking to turn their crafts and hobbies into a source of passive income. Etsy allows you to showcase your artistic talents and creativity by selling handmade or unique products, whether it's jewelry, art, clothing, or vintage items.
Setting up an Etsy shop is affordable and requires minimal initial investment. You can start with your existing crafting supplies. Etsy's marketplace already has a substantial user base actively searching for handmade and unique items, giving you a head start in attracting customers.
By selling on Etsy you're reaching a huge global audience, expanding your income. Over time, you can expand your product offerings and diversify your income streams within your Etsy shop.
Etsy has a service called Etsy Payments that lets you pay with ten different methods, like debit or credit cards, PayPal, Etsy gift cards, Apple Pay, and Google Play.
The service isn't free, and there's a processing fee that's 3% plus $0.25 per transaction in the US.
38. Create a Print on Demand Store
Launching a print-on-demand (POD) store is a contemporary and low-risk way to generate passive income by selling custom-designed merchandise. Compared to traditional retail or manufacturing businesses, starting a POD store typically involves lower upfront costs.
With POD, you don't need to invest in or manage inventory. Products are printed and shipped on-demand as customers place orders, saving you storage costs and logistical headaches.
There are several POD platforms out there that offer customization options, enabling you to create unique items to meet different tastes. Amazon Merch on Demand, Redbubble, and TeePublic are some of the most popular ones.
Once you create and list your designs, they can continue to sell without your direct involvement. Focus on designing, and the platform handles printing, packing, and shipping.
You can list your designs on multiple POD platforms to reach a broader audience and increase your income potential.
39. Invest in a Business as a Silent Partner
Being a silent partner in a business is a smart and hands-off way to generate passive income while benefiting from entrepreneurial ventures. Here's why becoming a silent partner in a business is a great way to diversify your income:
Limited Involvement:

As a silent partner, you provide capital to a business without actively participating in its day-to-day operations. This allows you to earn passive income without committing substantial time or effort.

Reduced Risk:

While all investments carry some level of risk, silent partnerships often entail less risk than starting a business from scratch or actively managing one. You share the financial burden and potential losses with the active partner.

Asset Ownership:

As a silent partner, you have ownership stakes in the business, which may appreciate over time. This can result in capital gains when you decide to sell your shares.

Network Building:

Collaborating with active partners exposes you to their professional network, providing opportunities for future investments or partnerships.
There's potential for passive income with silent partner investments, but you need to do your due diligence and get everything in writing. Make sure your investment aligns with your financial goals by reviewing partnerships, financial statements, and business plans. Both investors and active partners can benefit from silent partnerships, which provide financial support and expertise.
40. Create an App
Developing and launching a mobile app can be a lucrative way to generate passive income while tapping into the thriving digital market. Once your app is available on app stores, it can be downloaded and used by countless users worldwide. It's easy to scale and grow your income.
Mobile apps can be designed to run autonomously, requiring minimal maintenance after launch. Users interact with your app independently, allowing you to earn money without constant intervention.
Apps offer various monetization options, including in-app purchases, subscription models, advertising, and affiliate marketing. You can choose the strategy that best suits your app's niche and audience.
Compared to traditional businesses, app development has relatively low overhead costs. You can outsource development to keep expenses in check.
41. Write a Screenplay or Book for Adaptation
Writing a screenplay or book with the intention of adaptation into film, television, or other media can be a fulfilling and potentially lucrative path to passive income.
Your screenplay or book is a valuable intellectual property that can be licensed or sold for adaptation, providing a passive income stream. 
Adaptations can also take various forms, including feature films, TV series, web series, and even video games. This diversification enhances your income potential.
Film and TV producers often pay substantial licensing fees for the rights to adapt well-written stories, providing a significant source of passive income.
Wattpad is a popular platform where writers can share their stories with a large and engaged community. It's an excellent place to gain readers and test the popularity of your writing.
Inkitt is a platform focused on discovering new authors and their stories. It offers opportunities for publishing and the chance to get noticed by literary agents and publishers.
StoryOrigin is a platform designed to help authors grow their mailing lists, gain reviews, and promote their books. It's a valuable tool for book marketing and building an audience.
42. Buy a Vending Machine Business
Investing in a vending machine business can be a deliciously passive way to generate income while catering to the needs of hungry or thirsty customers. Vending machines require minimal maintenance. Once stocked, they operate 24/7, serving customers without the need for constant oversight.
As long as your vending machines are strategically placed in high-traffic areas, they can consistently generate income without your direct involvement.
The vending machine industry is often considered recession-resistant, as people continue to purchase snacks and drinks even during economic downturns.
Check local regulations and obtain any necessary permits or licenses to operate vending machines in your area. Additionally, ensure compliance with health and safety standards.
Business brokerage platforms like BusinessBroker.net and BizQuest may have listings for vending machine businesses or opportunities. Organizations like the National Automatic Merchandising Association (NAMA) have resources, directories, and industry connections that can help you find vending machine opportunities.
43. License Your Music
Licensing your music is a harmonious way to transform your passion for music into a steady stream of passive income. 
Music licensing allows your compositions to be featured in various media, from movies and TV shows to commercials and video games. This exposure can introduce your music to a broader audience.
When your music is licensed, you earn royalties each time it's used. These royalties can provide a consistent and passive income stream, even years after the initial licensing agreement.
As you build a portfolio of licensed music, your passive income potential increases. The more tracks you have in circulation, the more opportunities there are for earning royalties.
Getting your music licensed is a great way to generate passive income. Start by using websites and platforms that connect musicians with opportunities to license their music. For licensing your music, here are some good sites:
Audiojungle

Pond5

Epidemic Sound

Artlist
44. Automated Amazon FBA Business
Amazon FBA offers a unique and efficient way for entrepreneurs to create passive income by leveraging the power of the world's largest online marketplace.
Amazon FBA is a service provided by Amazon that allows individuals and businesses to sell their products on the Amazon platform while outsourcing the storage, packing, and shipping of those products to Amazon's fulfillment centers. The acronym FBA stands for "Fulfillment by Amazon," which accurately describes the service's core concept.
Sellers create listings for their products on Amazon's marketplace, just like any other seller. Instead of storing products in their own facilities, FBA sellers ship their inventory to Amazon's warehouses. Amazon takes care of storage, ensuring products are stored securely and efficiently.
Amazon handles the whole fulfillment process when a customer orders a product. It includes picking up the product, packing it up, and shipping it. They also handle returns and customer service.
By selling on Amazon, you benefit from its established brand recognition and trust. Shoppers are more likely to buy from Amazon, which can result in higher sales and greater exposure to your products.
45. Create an Online Subscription Service
Online subscription services have emerged as a lucrative passive income source in today's world. By offering valuable content, products, or services to a loyal customer base, entrepreneurs can generate recurring revenue. 
As your subscriber base grows, your revenue potential increases. With effective marketing and quality offerings, you can scale your subscription service to reach a larger audience.
Select a platform to host and manage your subscription service. There are various subscription management tools and platforms available, such as Memberful, Patreon, or custom-built solutions.
Get in touch with your subscribers through emails, forums, and social media. Retaining subscribers can be easier if you build a sense of community.
46. Invest in a Laundromat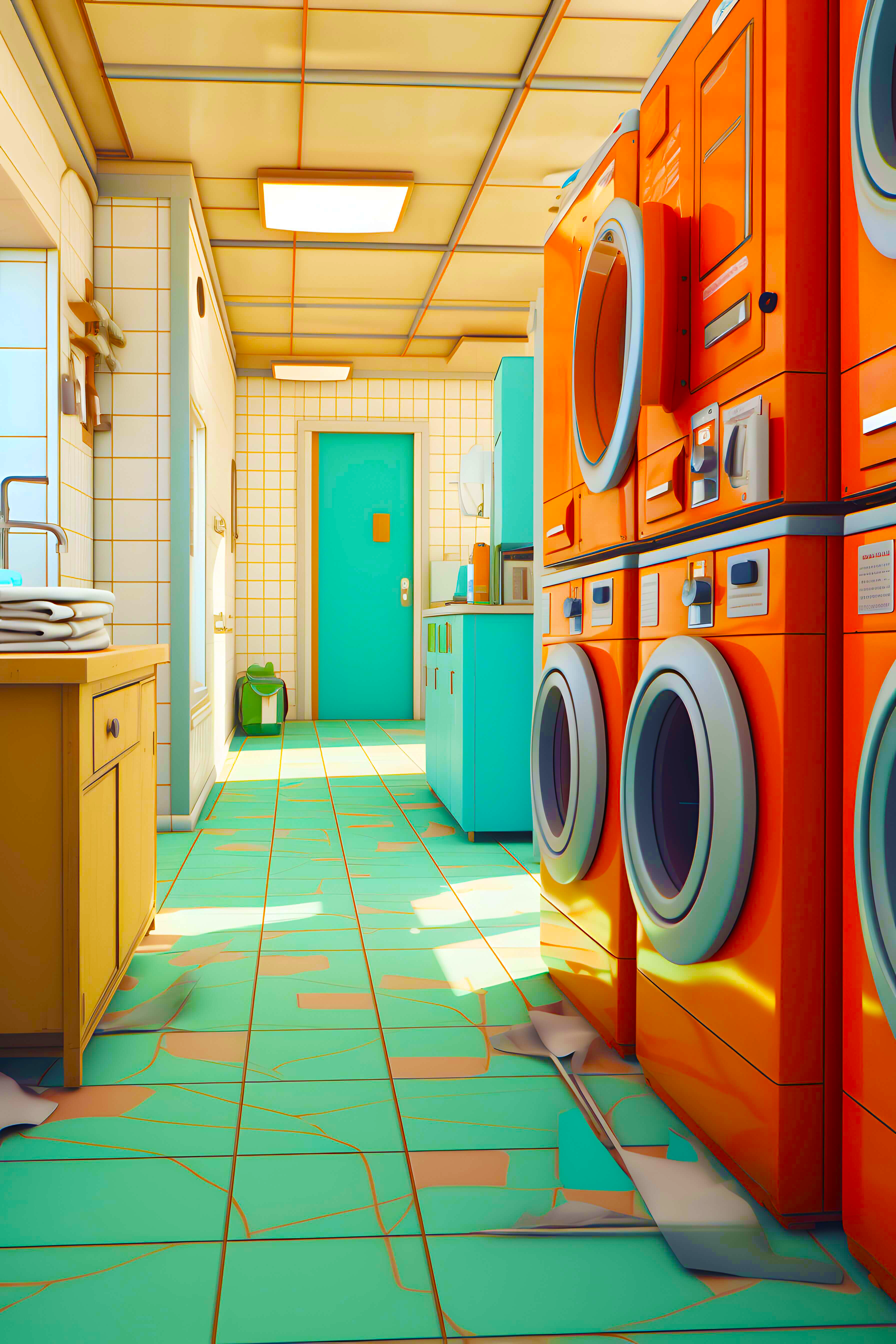 In terms of passive income ideas, investing in a laundromat may not be the first option that comes to mind, but it is surprisingly lucrative and resilient. It's hard to beat laundromats for steady income, low labor requirements, and long-term profitability.
Laundromats generate recurring revenue because people need clean clothes all the time. Customers pay for the use of washers and dryers, making it a cash business with dependable income.
The first step in setting up a laundromat is to find a suitable location. Make sure you consider the demographics, competition, and foot traffic in the area. You'll have a steady flow of potential customers at an ideal location.
Be aware of local regulations and health codes. It might be a good idea to get permits and licenses.
Various online marketplaces list laundromats for sale, providing detailed information about each opportunity. Popular platforms include:
BizBuySell:

BizBuySell is a general business-for-sale marketplace where you can find laundromat listings along with other types of businesses.

LoopNet:

LoopNet is primarily a commercial real estate marketplace but also features laundromats and other businesses for sale.
47. Write and Sell Stock Market Algorithms
There's a lot of money to be made writing and selling stock market algorithms. These algorithms, also known as trading strategies or automated trading systems, can generate consistent income by executing trades on the customer's behalf.
Design and code your trading algorithm. Your algorithm should include specific entry and exit criteria, risk management rules, and parameters for position sizing.
It is important to choose a trading platform or software that supports algorithmic trading. The most popular options are MetaTrader, NinjaTrader, and Interactive Brokers' Trader Workstation.
By using paper trading or simulation features provided by your chosen trading platform, you can practice your algorithm. By doing this, you can see your algorithm perform in real time without risking any money.
If you're selling algorithmic trading strategies, you have to follow all financial regulations and licensing requirements. Get legal advice if you need it.
48. Buy and Lease Out Billboards
The billboard is ubiquitous in urban and suburban landscapes, serving as prime real estate for advertisers. In order to ensure maximum visibility, these towers are strategically placed near highways, busy streets, and commercial areas. The best part about billboards for passive income is that they require minimal ongoing effort once they're erected and maintained.
Before you jump into the world of billboards, do your research. Choose locations with high traffic volumes, desirable demographics, and high demand for advertising space. Ideally, you want to be near popular shopping centers, tourist spots, or major highways.
The upfront cost of buying a billboard can be a lot. You can finance the purchase or partner with investors, depending on your budget. Your initial cost will be largely determined by the location's visibility and demand.
Several websites list billboards for sale or lease, like Billboard Insider and OutdoorBillboard.com. There are a lot of opportunities to be found on these platforms.
49. Invest in a Franchise
Investing in a franchise is one of the best ways to make passive income. Having a franchise gives you the chance to leverage an established brand and business model so you can earn income without the day-to-day hassles.
A franchise is a business model where an individual (the franchisee) buys the right to operate a business under the brands and guidance of an established company (the franchisor). In this business arrangement, franchisees benefit from the franchisor's brand recognition, proven systems, and ongoing support.
Investigate each franchise opportunity thoroughly. Understand the terms and obligations by reading the franchise disclosure document (FDD), talking to current franchisees, and consulting a franchise attorney.
Franchise Direct: Franchise Direct is an online platform that provides a comprehensive directory of franchise opportunities across various industries. It offers a user-friendly interface to search for franchises by industry, investment level, and location.
Franchise Gator: Franchise Gator is another online franchise directory that connects prospective franchisees with franchisors. It allows users to search for franchise opportunities based on their budget and preferences.
50. Purchase ATM Machines
ATMs provide cash withdrawal services to individuals in various locations, such as convenience stores, shopping centers, airports, and more. When you own and operate ATM machines, you earn passive income through several revenue streams:
Transaction Fees:

People usually pay a convenience fee when they withdraw cash from your ATM. You get a portion of this fee as the ATM owner. Fees can range from a few dollars to more, depending on the ATM and where you are.

Surcharge Fees:

In addition to transaction fees, ATM owners often set a surcharge fee, which is an extra fee collected from users who are not part of the ATM's network. This fee can significantly boost your passive income.

Monthly Lease Fees:

Some businesses may be willing to lease space for your ATM, providing you with a consistent monthly income. This arrangement is particularly common in high-traffic locations.
It's essential to research and explore various ATM platforms and resources before investing in ATM machines for passive income. Here are some websites and platforms to help you buy ATM machines and get into the ATM business:
ATMTrader: It is a marketplace that connects buyers and sellers of new and used ATMs. It's a valuable resource for purchasing ATM machines, parts, and related equipment.
Reach out directly to ATM manufacturers such as Hyosung, Genmega, Nautilus Hyosung America, and Hantle. These companies often have sections on their websites where you can inquire about purchasing their ATM models.
Key Takeaways
In conclusion, exploring passive income ideas can be a transformative journey toward financial independence and freedom. Whether you choose to invest in real estate, start a blog, create an online course, or explore any of the numerous opportunities mentioned, the key is to take action and commit to consistent effort.
Passive income streams not only provide financial stability but also grant you the precious gift of time. As your income grows passively, you can enjoy more flexibility, pursue your passions, and spend quality time with loved ones.
Remember that every successful passive income venture requires careful planning, dedication, and sometimes, a bit of trial and error. So, don't be discouraged by initial challenges; instead, use them as learning experiences on your path to financial success. Start small, stay persistent, and watch your passive income grow over time. Happy investing!
I hope you enjoyed all the passive income ideas that were listed. Please leave your comment below if you have anything to tell me.
---
Want to share this post on Pinterest? Pin the below image to boards: 'Passive Income Ideas' or 'Passive Income Streams' or 'Easy Ways To Make Money' or 'Ways To Make Money'.
---
Want to start a blog and make money? Join our 6-day free email course: How To Start A Blog and get a free ebook: Affiliate Marketing – A Complete Guide.
---
Do you think of following us on Pinterest? Check out the latest pins here.
---