This post may contain affiliate links. Please read my disclosure for more info.
Living with the money we have and shrinking our needs to fit what a budget allows is what most people think being "frugal" means.
But do we necessarily like that idea? I would think not. Not most of the time.
So, to make the idea of being frugal seem less daunting and more doable, it is best to take small steps where possible. For me, it's all about cutting out all non-essential and high-cost luxuries from my life without avoiding the things that matter most to me.
I am sure it's not possible to eliminate every costly item from our lives completely. But, if you're serious about saving money and creating a budget that will improve your economic stability, I have some perfect alternatives for you to consider in your journey to stop overspending.
We're going to talk about what we have to stop buying or doing to make our frugal lives happier and more comfortable.
1. Brand names
When you buy brand-name items, you may feel satisfied with the familiarity, but you're not saving any money based on quality. You're just spending more money on name recognition. Branded and generic items are identical in quality, yet you have to pay a great deal more for the products with brand names. So, be practical when purchasing anything.
2. Cheap items
Similar to buying branded things, when you buy the cheapest products available, you won't enjoy the quality for very long, if at all. You'll usually have to buy the same product repeatedly, adding to the overall cost and quietly disturbing your budgeting lifestyle. Not to mention that the prolonged use of poor-quality materials can be detrimental to your health, making it more important than ever to research purchases for both value and quality and not compromise on either.
3. Coffee from a shop
Buying coffee from cafes and restaurants can sometimes empty your wallet before you know it, even though it seems to be such a small expense. To put it in perspective, you could easily spend $30 a week getting a delicious coffee before work every day. Brewing your own at home can undoubtedly save a lot.
4. Plastics
Try to avoid buying resealable plastic bags or covers as much as possible. It saves you money and also saves the environment.
You would be shocked if you calculated the total number of plastic bags you use and throw away each year, not to mention how much you're spending on such waste. The best alternative to using plastic bags would be to use glass bowls, which will last you for the long haul and never produce toxins, like some Tupperware containers.
5. Party platters
Prepare your food at home if you want to throw parties. No matter the celebration, getting pre-made party foods never pleased a crowd, so stop buying them. But you can keep it simple and satisfy your guests at the same time by providing big-batch dishes, like chili or lasagna, and making them with fresh ingredients bought at a conservative price. Start cooking your own crowd-feeding meals and you can become a wiser spender (and a better party host) right away.
6. Individually wrapped items
Things that are individually wrapped are usually charged for the seller's convenience and not for the quality of the products. This is especially true for a lot of products made for consumption. Whatever the food item may be, they are generally overpriced. Hence, you should avoid buying those things.
7. Pre-packaged food
The world is a bustling place, leaving many people with little to no time to cook at all. However, it is still possible to manage your time for food preparation. You only need to be dedicated to saying goodbye to packaged food items and look forward to including self-prepared meals in your lunch bag instead.
8. Paper towels and napkins
Spending money on paper towels is an indirect way of just throwing your money in the trash if we're honest.
So, instead of using paper waste products, switch to cloth napkins and towels. You can use the same cloth many times over with countless rewashes, and you can immediately stop squandering your money on disposable paper towels.
9. Sanitizers
We all like to keep our place clean. But that doesn't mean we have to buy expensive cleaners to do so. It's possible to make cleaning products on your own with the things you already have in your home.
For example, to get rid of a stubborn carpet stain, you can use lemon juice, neem leaves, and apple cider vinegar, with some fragrant flower petals, instead of costly floor sprays and harmful chemicals.
10. Newspapers and magazines
If you already have access to the Internet, then buying newspapers and magazines is a complete loss on your part. Personally, I stopped buying printed news years ago. 
You can use online sources to get information about global and national news, real-time stock information, sports scores, and just about anything else you could want to know from news material. It might be a tough little habit to quit, but you could save quite a lot of pocket change and produce less trash if you avoid buying them.
11. Snacks
Try preparing your own snack items instead of buying pre-packed snacks that are probably a lot more unhealthy for you than you realize. Hopefully, you already know pretty well that you're only paying for the shiny packaging and not anything of worth in the snack-made products themselves.
12. Spices
We are habituated to buying everything from shops, which ruins our savings for the most part. Sadly, most people don't even think about that. Nor do they consider the fact that a lot of items at your local grocery stores can be made right at home. Instead of buying powdered spices from the markets, please know how to develop them on your own.
13. Cable television
Eliminating the cable bill can save you hundreds of dollars a year. Cut your connection with your cable company as soon as possible, and sign up with better media alternatives like Hulu, Netflix, and other streaming providers, for your televised entertainment at low monthly prices.
14. Beauty products
A lot of us spend an unfortunate percentage of our salaries on buying cosmetics. There is certainly nothing wrong with this, but it can be a disturbing factor in a frugal life.
Consider the numerous benefits of shifting to herbal beauty care solutions, which can be done without spending too much. We even have many beauty products right in our kitchen, leaving little reason to spend money on expensive products that mostly contain chemicals. Give yourself a healthier and more natural beauty regimen, and your bank account (as well as your skin) will thank you later.
15. Health products
Eating a daily serving of fresh fruits and vegetables is a more natural, much healthier source of necessary vitamins and proteins than taking any powdered synthetic protein supplement on the market. I stopped buying branded and packaged health products and found out that you can absolutely live a healthy lifestyle without breaking your budget.
16. Bottled water
Carry a reusable water canteen wherever you go to curb any need to buy disposable water bottles successfully. It will benefit your health and your pockets, both things to save for.
17. Books
Reading books is a good habit. But, to save money, you should go for cheaper options than buying physical books, even if it's your preference. For example, most libraries now offer a digital catalog, where you can download PDF files from a list of over a thousand books just by using your membership card.
 If you end up reading a book you really love, it may be worth it to splurge on a hard copy, but you could save yourself a lot of time and some money by utilizing your local resources. Plus, you never know; you may end up preferring to read electronically after giving it a try.
18. Non-essential items
To achieve balance in your frugal life, you should never buy the things that you don't absolutely need when you're shopping. Non-essential spending can occur very easily if you're not paying attention, meaning you need to be mindful and avoid browsing. 
The perfect solution for this is to plan when you will shop and consistently prepare a budget and grocery list for your needs, always checking your fridge and cabinets' stock before you go.
19. Excessive clothes
To stay away from hoarding and money shortages, stop filling your closet with so many clothes. If you think that you have enough dresses, avoid purchasing them if it is not indeed.
20. Medicines
Where possible, avoid going to the pharmacy for over-the-counter drugs and vie for the generic brands when you must indulge. Try to cure small health issues on your own by using natural remedies instead of spending your allowance on medicines with producers who focus mainly on profits. It helps to be neither overly conscious nor too careless about your own well-being when making decisions related to your physical and mental health.
21. Junk food
Avoiding junk food entirely can save you your money and your health, too. Instead, try your own homemade recipes (without the toxic ingredients) to supplement your junk food habit and know that you're all-around better off for doing it.
22. New gadgets
It can really make you feel proud to own all the latest high-tech gear and appliances you can get your hands on, but if you want to save your money, you should really think before investing in the newest and shiniest version of a tool out there, especially if you already own an older model that is working fine for you.
23. Labor charges
It may seem like a no-brainer, but instead of paying for your car to be cleaned or your hedges to be trimmed, you can save yourself from these compiling charges by doing these tasks yourself when you have the time. Not only will it be a good exercise for you, but you'll also feel more accomplished as well when you stop buying manual assistance.
24. Pets
Having multiple pets can put a big dent in your funds sometimes if you are not extremely careful. All of the food and other necessities required to care for even one animal can really add up, and if you're a pet lover, you have to be sure you can make all of the necessary arrangements. It's possible to do so without overspending by committing to actions like making your own pet foods, pet clothes, and pet shelters, but understanding your limits is the most important aspect of being a good pet owner. Think carefully before taking on a physical, emotional, and financial responsibility like this.
25. Fertilizers
Got a beautiful garden? Then you've probably paid for some fertilizer to nourish your plants. But, to tell you the truth, your plants would be even happier to consume some of the biodegradable foodstuffs that you just put in the trash. 
Instead of using store-bought fertilizers, take all your compostable waste, such as fruit and vegetable scraps, eggshells, coffee grounds, and dried leaves (if available), and grind them up. Now you have nutrient-rich, homemade topsoil ready for your plants.
26. Laundry
Avoid taking your clothes to the dry cleaners to have your clothes professionally washed or spending your coins at a laundromat. If you can, wash your laundry by hand. Even if you own a washing machine, you can reduce electricity bills, as well as save money and water, if you wash more of your clothes without it.
27. Travel
Cut back on any excess traveling where you can. When you can't avoid a trip, book flight tickets as far in advance as possible to prevent overspending. You can even find cheaper flights when you book middays during the week. Learn other tricks, too, to get rid of such an inconvenience.
28. Newmarket items
People tend to buy or try the thing that they see as something brand new to the scene. Everyone likes to be one of the first ones to have something, and it can be hard not to look for things like that whenever you arrive at markets and shops. But, if you are concerned about your money, you should completely ignore the newfangled and try to stick with what you have.
29. Jewels
More often than not, we love to decorate ourselves with beautiful or distinguished ornaments. However, the prices can really dampen a mood, and some people buy those precious jewels and then later experience buyer's remorse for having done so.
Jewelry is a true luxury item and should not be purchased without the utmost careful consideration. They're not exactly the most practical things to save for, either. Although if you're willing to compromise on gem authenticity, you can make your own jewelry using 'quilling paper' to make different jewels.
If you want to know more about that, YouTube videos are available on the topic for free. Check them out and save a wad of cash.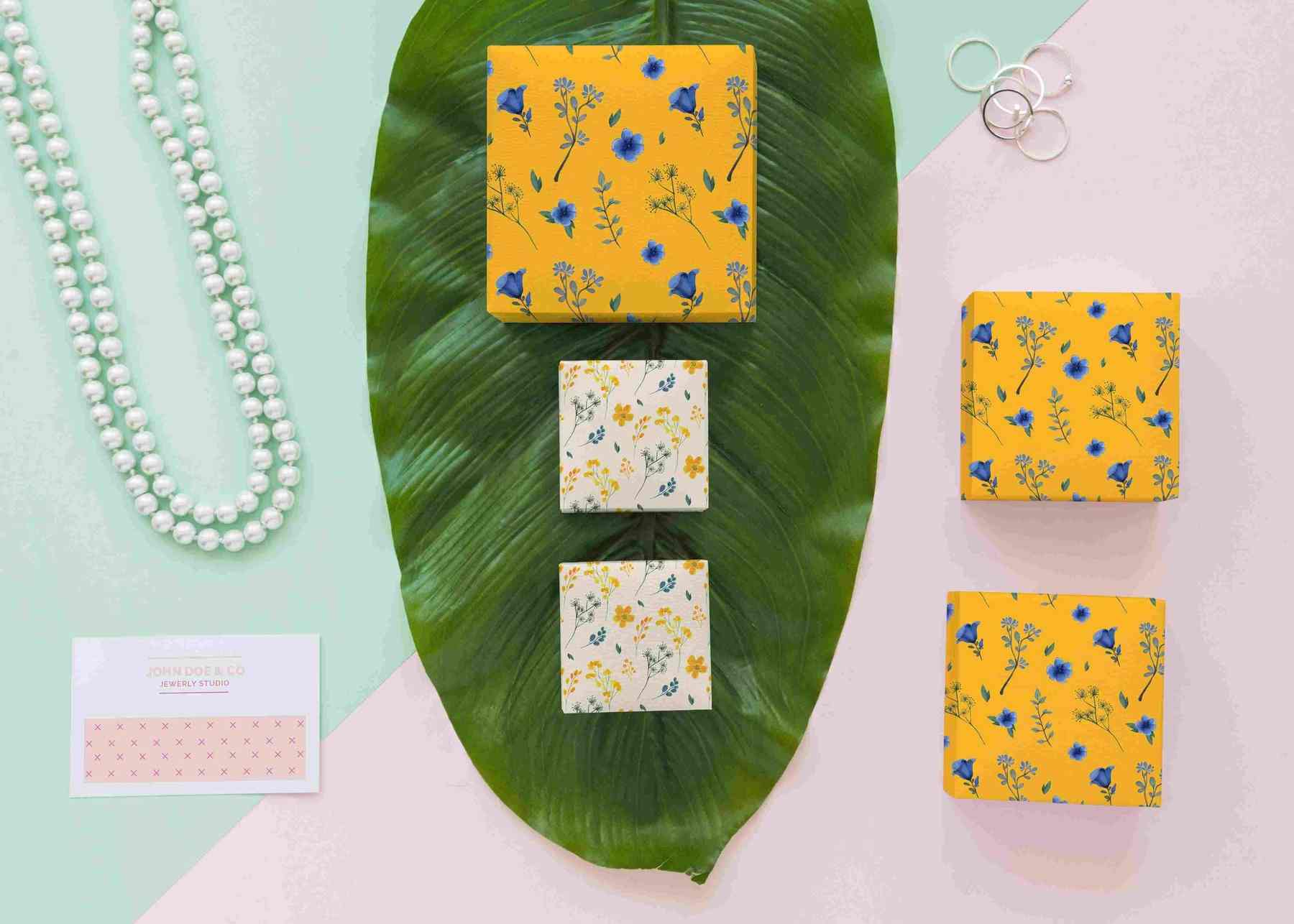 30. Groceries too often
Buy grocery items in bulk to reduce grocery bills. When you buy groceries multiple times a week, you end up spending a lot more than you would make your purchases in bulk. Don't forget that canned goods and the freezer are your friends, there to save you from spoiling both your time and money.
31. Items without cashback offers
Whenever you buy anything online, check to see whether you can receive cashback or not for your purchase. If not, there is sure to be a platform offering the product you need with the option to get more in return for using their services. All you need to do is look around the web, and you can start making purchases over the internet that are much more profitable for you.
32. Too many groceries
It is straightforward to buy too much of your groceries, making it important for you to monitor your food consumption, so you know exactly how much of something to buy and how long certain products can last you. There are also some things that you can start producing in your own homes, such as fruits, mushrooms, and vegetables, to save yourself a ton of small expenditures in the long run.
33. Kitchenware
Use stainless steel vessels in your kitchen instead of using more delicate utensils like plastics and wood. It will stop you from needing to buy replacement tools often. More importantly, investing in solid kitchenware with excellent durability can serve you for years and years to come.
34. Curtains
Stop buying brand-new curtains, and start using your old scarves, towels, or t-shirts to make colorful and creative window dressings. This way, you can declutter your cupboard and save money with no problem.
35. Pillows and pillowcases
Make pillows with materials you already own to help maintain your frugal life. Stuff your worn-out t-shirts and other cotton wares into a pillowcase and stitch it closed. Even piece together your own pillowcase made of the same kinds of materials. Old silk dresses are especially great for these projects. Just cut the unnecessary parts and stitch the edges. That's it. You have created a soft pillow or case without spending too much.
36. Cupboard and shelf liners
If you want to give your cupboard or shelf a neat and clean look, don't waste your money on company-made products for that purpose. Your unused clothes or even things like old charts can come in handy for you to decorate them with instead. Color and carve them with your artistic touch and stick them on the inside of your cabinets.
37. Greeting cards
Don't throw away your money on greeting cards when you can create them and make them even more special to your recipient(s). All you need is a pad of colored construction paper, something to write with and to wake up the creative artist inside you.
38. Gifts
Gift your loved ones with items you make instead of something that you bought. It's a hundred times more thoughtful, and you don't need any special equipment to do it.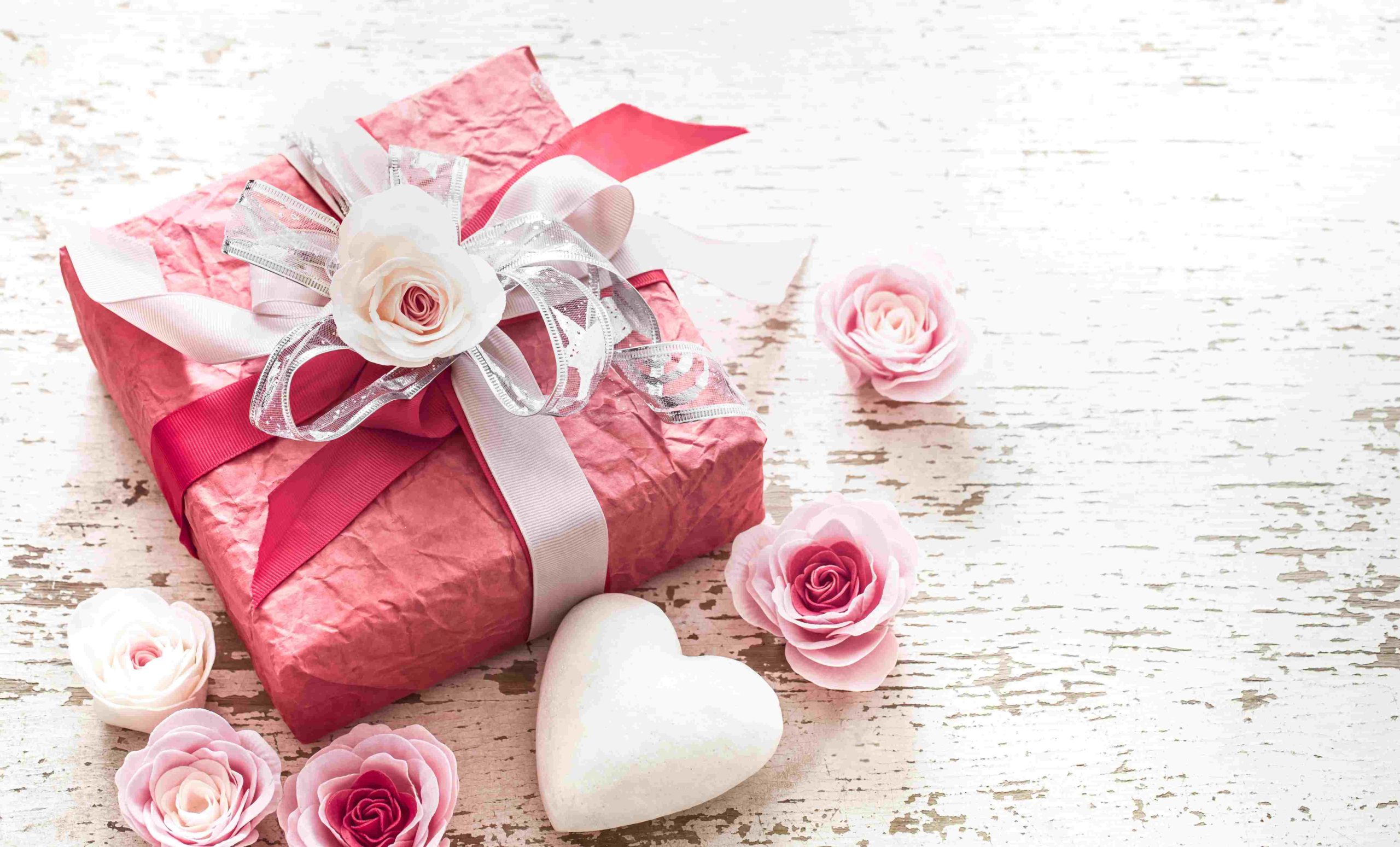 39. Energy drinks
Energy drinks cost you a lot when you buy them from stores and can be the main contributor to increasing your grocery bill. So, start preparing energy drinks at home.
To tell you a secret, the best energy drink you could ever have to start your day is a glass of fresh-squeezed juice.
40. Soaps, shampoos, and lotions
I won't say you should completely stop buying these items. But what I would suggest is that you start mixing in some herbal ingredients to supplement usage and extend your hair and body products' lifetime.
For example, you can add powdered roses and aloe vera gel to soaps and shampoos. They will enrich the quality, and cause you to need less of the product, thus allowing you to use them for a longer time.
41. Branded hair oils
To fix your hair problems, like dandruff or dry strands, you can create homemade hair oils to use instead of buying branded hair oils off the market. The results will be far better, and it's a method I can personally recommend since I stopped buying store brands and began making my own oils. 
You must know your hair type, but the process to prepare your own hair oil is really simple, and it will save you from repeatedly trying different seller products to find what works best for you.
42. Seasonal items
When you buy things like vegetables or fruits out of season, you will usually have to pay twice the amount you normally would, due to its seasonal availability. To stay away from excessive spending, only buy things that are in season, and this will help you to stay healthy, too.
43. Home decorations
Make use of what you have to decorate your home. If you're having any parties or want to make your house look festive, you don't need to spend too much on beautifying your home. Just a few balloons and tinted papers can truly transform your space with a little help.
44. Non-vegetarian products
Consuming fewer animal byproducts is the best way to stay away from illness and eventual overspending. Hence, try avoiding non-vegetarian foods as much as you can.
45. Extravagant items
Some buy costly things to impress others or satisfy their own natures. But uncontrolled consumption of goods can only create a big mess in one's life, often leading to debt. Avoid flashy products and having things for the sake of it, and be proud of what you stand to gain by appropriately managing your money.
46. Car maintenance
Reduce your emissions and expenditures on the costs of fuel and car tires by using a bicycle, if you don't mind. You can also have a nice walk to reach your destination if the distance is not too far.
47. Video games
We spend a lot on gaming entertainment. Yet, it's only a distraction, and your money would be better spent invested in the form of passive income or on something that would be more useful to you for enriching your skills. It may not be as fun, but there are better things to save for and give you a more well-rounded lifestyle.
48. Entertainment
Search for free concerts and events in your area, and stop wasting your dollars on expensively priced shows for your entertainment. You can even arrange special events and cheerful entertainments, in or outside your home, to enjoy the best with your loved ones.
49. Late charges
Take care of your bills and notices right away and manage them well to keep away any unwanted expenses. You will not have to lose out on a dime of your money if you are responsible and cautious.
50. Items for warranty
Don't buy things for their warranty. And if you already have a habit of purchasing items because of the offered warranty, you need to stop buying for that reason post haste. Every day, we see changes in technology that make things more affordable and user-friendly. It makes more sense to concentrate on the actual quality a product gives you and not the guarantee they provide instead.
I stopped buying these above-listed items to save more money daily. If you also want to save money like me, join me. We can save money in every possible way. Please leave your thoughts in the comment section below.
---
Want to share this post on Pinterest? Pin the below image to boards: 'Money Saving Tips' or 'Minimalist Ideas' or 'Personal Finance Tips' or 'Money Saving Tips'.
---
Want to start a blog and make money? Join our 6-day free email course: How To Start A Blog and get a free ebook: Affiliate Marketing – A Complete Guide.
---
Do you think of following us on Pinterest? Check out the latest pins here.
---