This post may contain affiliate links. Please read my disclosure for more info.
Have you heard of anyone making a huge amount of extra money without being dishonest or breaking the law?
There are a massive number of legitimate ways to make a considerable amount of money on the side, whether you are strapped for cash or simply want to improve your current financial situation.
Many people can make an extra $500, $1,000, or $2,000 just by doing any work within their skill set. You can also quickly achieve these monetary goals at zero risks.
If you have the time to spare at least one hour per day, then you can spend that time generating a supplemental income the way you want if you're serious about becoming and remaining financially wealthy.
By earning extra money on the side, you can achieve the following:
Improve your economic condition

Provide for your family when money is tight

Avoid the paycheck-to-paycheck lifestyle

Increase your retirement funds

Save up for travel destinations and vacations

Discover your financial confidence
Often, when looking into methods for making extra money, you can see that some ways might help you make money from home, while others may need you to work in-person.
In this guide, you will find all the verifiable ways to make extra money, both online and offline, based on the work you find most fulfilling. 
Let's dive deeper and see what they are all.
MAKE EXTRA MONEY ONLINE: BUSINESS JOBS
1. Start a blog
Starting a blog is the first and best way to make supplemental income online. You can earn a few hundred dollars from a blog by merely spending an hour a day creating and posting content, and you can pay less than $50 a year to start.
Regardless of your working hours, you can make big bucks by blogging. You can even open the door to a lot of other opportunities, like working for ad agencies or publishers, when you blog frequently. 
Some bloggers make nearly a million dollars annually from their websites using ads, affiliate marketing, sponsorships, etc. All avenues to consider when going with blogging as a side business.
Hostinger is teaming up with Deembeam to give you a 20% discount and let you start blogging for just $2.39 a month. As well as free domain names and SSL certificates, Hostinger offers one-click WordPress installation, live support 24/7, and unlimited space for 100 websites.
Note:
The discount code will automatically be applied when you select a plan and add it to your cart.
2. Start Affiliate Marketing
Affiliate Marketing is one of the best legitimate ways to make BIG bucks when you take it seriously and put forth a good effort. Affiliate Marketing has been growing year by year. Affiliate Marketing is basically a middle-man job of selling a company's product online. You can do affiliate marketing by joining affiliate programs and networks to start promoting their products.
Many of these programs and networks can pay really well. Some affiliate programs out there pay up to $5,000 and $10,000 per sale. You can promote affiliate products on any platform, such as blogs, social media networks, email newsletters, Facebook Ads, etc.
By doing Affiliate Marketing via a blog, you can achieve optimal outreach and success. Affiliate Marketing is not hard, compared to other high-paying tickets like eCourse, eBook, drop shipping, or drop service.
If you want to make extra money from home using Affiliate Marketing, you can join my free blogging course below. At the end of the course, you will receive a free eBook: Affiliate Marketing – A Complete Guide for participating.
---
The e-book has the following five lessons:
Basics – All the main components of Affiliate Marketing
Select a Niche – How to select your marketing niche and achieve maximum profit
Affiliate Marketing via Blogging – How to make the most out of Affiliate Marketing using your blog
Affiliate Networks & Programs – List of over 120 best affiliate networks & programs to work for
Create & Promote Your Affiliate Content – How to promote your affiliate content
This eBook will help you make informed decisions and set you up for a profitable online entrance into the world of Affiliate Marketing.
---
3. Create an online course
There are so many young entrepreneurs these days that are attaining their dream life through online courses. 
If you've got some expertise in any specific field or topic, then try spending a few hours putting all you know about it in a course to be published online.
For creating a course, platforms like Teachable are preferable while providing the biggest boost in profits. And there is no limit to how much you can rake in for teaching a subject online. 
You can learn this all in one go by joining the course: Six-Figure Blogger here.
4. Create an eBook
With excellent knowledge about a particular topic, you can create an eBook for millions of online readers if you want to educate the masses as part of your side hustle.
If you're good at writing and have the ability to keep readers engaged, then you can make thousands of dollars with the in-depth knowledge you have. You can publish and sell your eBook on Amazon (or on your blog if you have one).
Earning potential is not fixed for eBook creators, and there is no limitation on how many readers you could potentially reach in this avenue. Learn how to create and sell eBooks by joining this course: Six-Figure Blogger here.
5. Become a Life Coach 
If you think your online personality has the power to inspire a person's habits and lifestyle, you can start earning money by working as a Virtual Life Coach. You can either create a website or apply for part-time Life Coach positions. The Life Coach School is the most popular company for hiring life coaches online to work remotely for their clients.
As a Life coach, you will have to encourage other people and help them make healthier, happier choices for the benefit of their personal lives. Just by being open to talking to others and being able to advise them along their path to improvement, you actually have the opportunity to earn yourself a steady supplemental income.
Through your own website, you can get paid from $180 to $300 for an hour-long session and be able to work based on your own availability.
6. Sell physical products on your eCommerce website
You can make great money from home by selling items through your eCommerce website and leaving the delivery, billing, and other processing to major companies like Alibaba. This kind of business is known as "drop shipping."
You can sell any physical product, even purchase them at a lower cost, and resell them for higher prices over the internet.
Shopify is a quick, one-stop-shop solution to get your own dropshipping business started. It simplifies everything, gives you a custom domain, provides beautiful themes, and offers verifiably secure payment options.
There is a ton of opportunity to be found within drop shipping, and it has a high potential to earn you great rewards. 
The market here is very flexible and has changed quite a lot from 2016 to 2020, so it would be in your best interest to do a lot of comparative pricing research and take courses on starting an e-commerce business before diving right in. 
7. Become a seller on Amazon
Selling on Amazon is not a big deal, and it is known widely as Amazon FBA. Jessica Larrew from 'The Selling Family' explains many details on how to make good money exclusively through Amazon.
She used to work only 20 hours per week, adding new items to her store.
From how to buy products from retail stores, you can learn everything to effectively resell them on Amazon for a profit.
Doing business as an Amazon FBA is a very straightforward way to make money, and there is no maximum limit on your earnings.
Unlike dropshipping, as an Amazon FBA, you should keep your stocks before the customer places an order to deliver through Amazon.
8. Sell your stock photos
Have any skills or experience with the art of photography? You can obtain some extra money from the below sites just by selling your stock photos:
Shutterstock

Fotolia

Bigstockphoto

123RF

Dreamstime 
You can make around $50 to $75 from selling a single photo on these popular, quality-controlled websites. Whenever anyone downloads or buys your photo from them, you will also receive a commission for that.
9. Start peer-to-peer lending
With a large enough amount of money, you can give someone a loan with good interest and act as a lender. It's one of the best ways to turn a profit without having to do very much at all on your end.
You don't even have to search for borrowers on your own. With spaces like LendingClub, the world's best online lending platform, you can easily find borrowers and start making interest in your money soon. To date, LendingClub has helped loan over $45 billion in just over ten years.
10. Create and sell your own t-shirts
You can secure big money by designing and selling your t-shirts online. Teespring and Spreadshop are sites that allow you to create your custom design and sell them to a large customer base. You just need to set a price for your t-shirt, and these sites will take care of the rest.
11. Become an online consultant for small businesses
You can make an exceptional secondary income by being an online consultant for a small business. Consultations can include anything from giving structured advice on strategy, marketing development, and time management to tasks like nourishing personal development and good decision-making, depending on the needs of your client.
Nowadays, many people are starting a local business, and you can be an integral part of their success if you're willing.
12. Flip domain names
You can make extra money by flipping domain names. Just buy a domain name from a web hosting provider, like Flippa, and sell them at a gain to you. Some people have purchased a domain name for $10 and sold it for $3,000. Your success will depend on how well you can study the flipping market for domains and keep up with research on the subject.
As well as being able to secure domain names, Flippa also provides the option of selling your domain name with their services.
13. Become an online interior design consultant
When you are interested in colors, architecture, or creativity, you can work as an online interior design consultant. Most of the time, this job requires you to have a certification in Interior Design, but you can do small work without any certificate needed in some states.
14. Design logo
You can become a logo designer, making an extra $250-$1,000 a day online.
Since the number of industries increases year after year, there has always been a surge in the number of websites. Meaning, that the opportunities to provide logos are nearly endless, and you can rather quickly get a small gig doing this on others' behalf. If you have good graphic designing skills, working part-time as a logo designer is a very comfortable choice. Start making money on Fiverr today!
15. Become an online personal trainer
Love exercising and motivating others to do the same? If you are interested in helping personal clients achieve their fitness goals, and like HUGE monthly gains, you should become a virtual personal trainer.
This job is not an easy one, and you need the certification to get yourself into a well-paying base. You can start as a personal trainer on Fiverr and jump to your own website when you've reached a decent clientele, but sometimes you only need one person to boost your additional income substantially.
16. Start a podcast
Starting a podcast is a viable option when you want to make additional money by educating others. Many sponsorship companies are ready to give you BIG bucks, even if you only spend 1 to 2 hours total speaking for them. Podcasting can also help you build authority and presence if you already have a small business.
As a regular podcaster, you can make up to $10,000 per week if you know where to find many high-quality advertisers and followers.
17. Start real estate crowdfunding
You can invest in individual shares of real estate property and obtain huge bucks after a certain period. Fundraise and Realty Mogul are the two best crowdfunding platforms for real estate that you can find in most states, and patience is key in this market.
18. Become an online personal stylist
As a personal stylist over the internet, you will need to groom your client looks virtually and advise them on a flattering style that is perfectly suited to their individual budgets and tastes. You would select clothing and accessories and show your client new ways to accentuate their features better.
One can earn $500 to $2,000 per day, depending on the clients.
You should have up-to-date knowledge of the latest trends. While constantly updating your fashion knowledge, keeping a professional network can make this job a high-earning side hustle for those prepared to immerse themselves in the market.
19. Sell your jewels
You can sell jewelry online and make extra money from sites such as Stella & Dot, Chloe + Isabel, and others. You can get 20 to 40 percent of the commission of sales on your products. The startup cost of setting up this business is high on these sites; however, if you want a cheaper option, you can't go wrong with Avon.
20. Become a parenting consultant
To start your part-time job as a consultant in this field, you must first have your certification. After completing your certification, you can earn money from home by providing online consultations, or Moms on Call, to the parents. Doing this can generate an extra $200 to $400 per hour and make a generous addition to your monthly income.
21. Become an SEO professional
With a greater understanding of digital marketing and search engine optimization, or SEO, you can definitely increase your side income in the year 2020 as an SEO professional.
You can start selling your SEO gigs on Fiverr, or you can create a small business for SEO marketing on your own website. SEO is always in high demand, given how quickly technology is evolving and including more information. You can make thousands of dollars if you work diligently on it in your spare time. SEO professionals can easily make an extra $500 a day from home.
22. Start a Youtube channel
You can generate anywhere from $1 to $100,000 per month in surplus revenue from your Youtube channel. The most profitable route in this virtual medium is to foster content that will primarily be accessible to all audiences and remain relevant over a long period of time to a wide range of folks.
Youtube's most popular niche categories are often related to entertainment, gaming, technology, product reviews, vlogs, food, and tutorials. Depending on the frequency, quality, and presentation of the videos you post on Youtube, you stand to rake in a lot of dough for a comparably short amount of dedicated time. 
Generally, as a rule of thumb, the number of views your video gets, the country you target, and the category you're posting videos in, will help determine your projected supplemental income.
23. Develop and sell Google Chrome extensions
Developing an extension for the web browser Google Chrome will give you a bulk amount of the proceeds if your add-on takes off on their online store's download count.
Check out the story of a person who made $4,000 from a Chrome extension in just seven days.
24. Create a WordPress plugin or theme
With the knowledge to code websites and just a small chunk of your free time for each session, it would be relatively easy to draw in some money by creating a plugin or theme for WordPress journals. There are many crash courses available for developing these valuable features using tools and direct coding.
Once you've published your WordPress creation, if it gets some decent popularity among the users, then you can earn a bulk amount every month for each of your utilized submissions.
25. Become a financial advisor online
If you have a bachelor's or master's degree in a field related to Finance, you can become an online Financial Advisor by completing the certification – CFP (Certified Financial Planner).
Many people seek financial planners for budgeting purposes and to improve their financial situation. You can earn extra income from your home by helping these people achieve their financial goals. It is possible to earn $50,000 per year as a part-time financial advisor.
26. Start drop servicing
Drop servicing, or service arbitrage, works similarly to the dropshipping business model. When a client who needs a service places an order on your website, you can outsource the work that needs to be done for the client and get paid for the service.
You can drop service anything available on the following sites:
Upwork 

Freelancer 

Flexjobs 

Jobboom, Jobillico.ca, Jobspresso.co (only in Canada)

Airtasker, Hirefield (only in Australia)
You can absolutely generate tons of cash flow on the side from this kind of work if you create a trust factor and quality products. This job doesn't need your full intervention, and it is slowly becoming a more popular trend in the current market.
Shopify is the best platform for drop servicing, too.
27. Sell press-on nails
Fashion trends don't only change the way we select our clothing, accessories but also how we keep our nails. Nowadays, many people take 100% care to look exactly how they want, and as part of that, keeping gorgeous fingernails is a must. 
You can make an extra $5 for every press-on nail set you sell online, and you can earn yourself over a thousand dollars if you're able to make a couple of hundred sales. Note: The marketplace is saturated with online businesses of this nature, so you have to stand out, be completely professional, and keep it stylish when creating press-on nails for commercial use.
You can start with Etsy or head on over to Shopify to maximize your business growth.
MAKE EXTRA MONEY ONLINE: PART-TIME JOBS
28. Teach English from home
The English language is spoken worldwide, and using your bilingual and multilingual skills or your ability as a native speaker is an easy way to get you extra money online. You can earn a significant payout for the time you spend teaching English to non-native speakers through virtual lessons. 
If you can read and speak English fluently, then you can apply right away to these companies that will connect you to potential students:
You can set your own schedule and get $18 to $85 per hour from these companies, depending on your experience. You can roughly earn up to $1,000 a week if you can put in the time.
29. Become a freelance writer
Armed with a passion for writing and creativity, you can make from $100 to $500 per day by becoming a freelance writer. Many online companies provide job opportunities in this field:
Contena

Hubpages

Flexjobs

Media Bistro

IncomeDiary

Listverse

Contently

Wow Women On Writing
You can also apply to many websites or blogs for content writer openings, as there has been a steady surge in demand for freelance writers in those areas of the internet since 2015.
Even if you're not a professional or experienced writer, you can get a job if you have good writing knowledge and a writing style that can appeal to a broad range of audiences.
30. Edit content as a proofreader
Can you read many articles and correct grammar mistakes with no effort? Then, you can have a great profession in the field of proofreading. You can correct written content for websites, blogs, or big companies and have the ability to meet flexible deadlines on your own schedule.
If you feel like a professional at catching mistakes in writing, then you can make an extra $30 to $70 a day with the following websites:
Polished Paper

Word Vice

Proofreading Services

EditFast

Writing Jobz

Scribendi

Domainite
If you need special training to make money as a freelance proofreader, join the Proofread Anywhere course created by Caitlin Pyle.
Have you checked the catchy titles or tags on social media? They are fortune cookie messages or hook points. Most fortune cookie messages are used for promotions and marketing for many firms so that the pay will be more, and it can be $40,000 to $80,000 per year.
As a fortune cookie writer (which is different from a freelance writer), you need to focus on the art of writing short and imaginative lines. Your messages need to be creative, catchy, and original to amuse a vast amount of audience.
It would be best if you had a degree to become a fortune cookie writer, and it's the best high-paying part-time job to do on the side, from your home.
32. Become a transcriptionist
Being a transcriber is for those who like busy work and being as accurate as humanly possible. The job entails copying down all the information you take from audio-recorded lectures, business meetings, court proceedings, and other scenarios in need of written transcripts for events.
Some companies hire transcriptionists for $15 to $25 for one audio hour file per day:
Transcribeme

Quicktate

Rev

Scribie

GoTranscript

Speechpad

Babbletype
It would be best to enroll in a Transcribe Anywhere course, to get a medical or another specified transcriptionist part-time job and earn more money.
Managing another person's social media accounts will not be a big deal if you know how to handle it and enjoy the process. Many bloggers need social media managers to manage their accounts, and it's a responsibility that can pay well if done properly.
Your job would be to post the owner's content and other relevant ideas, on their behalf, to their social media account and professionally manage their online persona at their discretion. Some jobs may also include separate activities that your client expects, such as managing their portfolios or advertising social events.
Managing accounts online is an easy way to obtain money on the side from home, and almost anyone can do it. You can post your gigs and start making money on Fiverr.
34. Become a bookkeeper
If you have experience with managing financial accounts, risk-benefit analysis, projecting expenditures, and preparing taxes, then you have what it takes to increase your income daily.
You can do bookkeeping online and manage almost anyone's accounting needs from anywhere in the world.
Common places online to find accounting jobs:
ClickAccounts

Bookminders

Belay

ClickNwork

BiDaWIZ
You can also use the best third-party service/software, Freshbooks, for managing others' accounts and earn from $17 to $60 per hour as a bookkeeper.
35. Write professional resumes
A professionally done resume can help anyone achieve more visibility to their profile and land that great job they've been hoping for. There are people out there who need assistance with describing their qualifications or sprucing up their work history, and you could be just the person for the job!
You can find offers for resume writing off $15-$25 per hour, entirely online work, from companies such as:
Writerbay

Writezillas

RiseSmart

Talent Inc.

Boardroom Resumes

Resumeyard
36. Become an online tutor
Many people of all ages need help online with certain educational subjects, and if you have the ability to teach, you can make $25 to $50 per hour by being an online tutor for them.
Working just a few times a week, you can have a secondary income by using your knowledge of history, mathematics, science, and other topics. You have substantial experience to educate those in need of your expertise. A few websites to help you into the world of virtual tutoring:
Chegg

Studypool (requires bachelor's degree and certification)

Tutor.com

Skooli

Varsity Tutors

Wyzant (only in the U.S.)

Course Hero
37. Become a beta-tester for websites and applications
As a tester of websites and smartphone/web apps, you can make around $100 per hour without ever leaving your home.
The following companies routinely hire testers:
TryMyUI

Testing Time

Validately

Analysia

Userlytics

Userfeel

Usertesting
The testing process does not involve any technical work. You only have to use the website or app and report any difficulties or opinions you experienced while using it.
38. Become a copywriter
If you want to make $25-$50 per hour and have a flourishing vocabulary, you can become a copywriter and write promotional materials for other people's advertising needs. You can write for websites, brochures, billboards, and the like. The best part is that more and more companies are hiring copywriters now, so it's a great time to make use of the chance to make well-paid advertisements.
39. Become an app developer
Developing an app is an easy task when you have the right coding skills or proper online tools. It can be quite a lucrative job when your hard work makes it into the right places. There is a constant demand for skilled app developers in the market. This is the most rewarding way to generate supplemental income online if you're a tech geek.
40. Get a remote data entry job
The work of data entry won't make you rich, but it will add extra income to your pocket every day. Part-time gigs doing data entry can be fun, as long as you don't mind the tedium and can maintain a high level of accuracy.
You can search for people in need of data entry tasks on freelancer websites, such as Fiverr and Upwork.
41. Become a web designer
As a web designer, you can make a lot of extra money from home if you have good web development skills. You can help private websites, blogs, companies, or small businesses design their web page to be shared and seen by many. This job is completely tech-oriented, and you need to learn coding first before giving the best of your web designing abilities.
Fiverr is the ultimate platform where you can find your clients for this job.
42. Edit college admissions essays
If you have professional writing skills, you can help students proofread and copy-edit their college admissions essays.
You have to be extra cautious and smart when editing these important, potentially life-changing essays, and you must be aware that your work may very well determine the admission status of a particular student. If you do a great job, this can be quite a lucrative side business.
You can maximize your earnings by providing the best value possible and getting word-of-mouth referrals or glowing feedback.
43. Become a translator
Being fluent in more than one language is a skill more valuable than ever, and now becoming a translator online is easier than it's ever been before. There are many major companies out there looking for translators, and there seems to be a constant need for translating services, especially on the Internet.
You can make a wide range of capital without ever leaving your home, and when you get the right client, you may end up with reliably paying side projects for months to come. Do your best to post gigs on Fiverr and get as much good feedback as possible.
Other sites that provide you with online translation opportunities: 
Lionbridge

Gengo

Languages Unlimited

Responsive Translation Services

Aberdeen (only in Canada)
You can become a registered notary public online and start earning money for your services by handling mortgage signings, notarizing trust documents, and other official notary-related tasks. By committing to a web-based notary business in your free time, you can easily earn money on the side.
44. Become a virtual notary public
You can become a registered notary public online and start earning money for your services by handling mortgage signings, notarizing trust documents, and other official notary-related tasks. By committing to a web-based notary business in your free time, you can easily earn money on the side.
45. Become an online juror
When attorneys need to prepare for a trial, they often seek feedback from other people. You can be one of those people without ever leaving your home and act as a mock juror for attorneys in need.
Most available companies pay around $20 to $50 for your time, although occasionally there are offers of more than $150 per day. Visit Jury Solutions and Jury Talk to start getting involved and making money.
46. Teach music online
Becoming an online music teacher can earn you quite a bit of extra money, even if you have very little time actually to spend giving lessons.
To become a successful music teacher, you must promote your business in places like Fiverr, Craigslist, and Facebook Marketplace, or apply for jobs on sites like LiveMusicTutor, TakeLessons, and Preply.
47. Become a columnist for a newspaper
Most news and gossip these days are delivered via the internet, so there is no shortage in the public need for columnists, and it's a decent way to earn extra money (and fame, too). Just search for online publications and apply for positions by providing them with a superb resume.
Who knows, this job may even lead you to your dream life.
48. Become a virtual assistant
As a virtual assistant, you can earn around $20 to $80 per hour from websites such as Fiverr, Upwork, Virtual Staff Finder, and TaskRabbit.
You may be asked to manage someone's emails, appointments, and WordPress content or even be required to market for your client's product(s). But you don't need a degree in Marketing to make a decent income from being a virtual assistant. You just need to be flexible, detail-oriented, and extremely organized, then great jobs will practically come to you.
49. Become a voiceover artist
You ever really pay attention to the voices that narrate some stories, commercials, and audiobooks on radio and TV? Ever think about doing something like that for yourself? If your answer is yes, then the title of 'Voiceover Artist' may be right for you! If your answer was no, then this still might be a good opportunity to hop on if you're interested in putting your unique voice to good use.
As a voiceover artist, you can easily make an extra $1,000 to $5,000 a month, working very little on the side. You can start applying for positions and opportunities on the following websites: VoiceBunny, Voice123, Voices.com, and Fiverr too.
50. Become an online dance teacher
Dancing skills are not something most people need or seek out professionally. Only a select group of people, who either want to dance for their career growth or dance to stay fit, can pay for online dance classes, making this market not very popular. 
But if you dance well enough, you can teach others by posting gigs on Fiverr and other freelancing platforms. You can also offer private online classes (via a blog or website) for your students if you're so inclined. 
Who knows? You may even end up working with celebrities, influencers, or actors and actually be able to charge thousands of dollars per week on the side.
MAKE EXTRA MONEY ONLINE: INVESTMENT
51. Create a high-yield online savings account
Moving all your money to an online savings account in a bank with a high-interest rate will get you extra funds easily, without you personally having to perform any additional efforts.
While the services offered by larger traditional banks, such as Citibank, Chase, and others, demand high initial deposits and provide you with low-interest rates for mere name recognition, it is more economical to put your savings in a bank that offers high-interest rates instead.
For example, CIT Bank offers a 0.55% annual percentage rate (APR) for holding a Savings Builder account and 0.6% for creating a Money Market account, which is some of the best high-interest rates you'll see in the market trends today.
52. Trade stocks/index funds
Trading stocks and index funds is a venture only for those already with a bit of cash to spare and require a lot of patience on the investor's end. This is an investment strategy to passively make thousands of dollars over time, waiting for it to grow over the years. Participants can get higher returns from stocks and index funds when they sit back and play the waiting game.
53. Save your spare money using Acorns
Acorns is a financial services company that works by rounding up your purchases on linked credit or debit cards, then absorbing the change into a computer-managed investment portfolio. The concept is based on the old-school methodology of saving spare coins, and it's a beneficial one for millennials.
Investing in Acorns is really a good idea, and you can watch it grow to a level that may be able to serve you as a big FAT stash for a rainy day. Just link your debit or credit card to your account on Acorns.com and set the investment mode of your choice. You can invest in a recurring schedule or set things up on a one-time basis and change these options at any time.
Acorn will also give you $5 for signing up and lets you earn cashback rewards for everyday shopping.
54. Trade commodities
Commodity trading, like stock trading, is one of the best and easiest ways to make extra money if you're willing to put in the research time. 
Total beginners to commodity trading should start investing in exchange-traded funds, or ETFs, as it provides investors with a low-cost way to access direct commodity investments and can help you instantly diversify your portfolio. Other ways of investing in commodities carry their own risks, and only people who have experience in commodity trading can succeed long-term in it.
MAKE EXTRA MONEY ONLINE: LAZY JOBS
55. Get paid to do online surveys
Are you able to spend a few hours a day online? In that case, you can collect as much as $50 to $100 a survey by working for these online survey companies:
Daily Rewards (only in Canada)

My Points

LifePoints (All countries)

Toluna (All countries)

TimeBucks
Taking part in their surveys or answering questions doesn't require you to have any extraordinary skills. The only thing you need to do is be as honest as possible. To maintain your high earnings over the long run, you shouldn't do any tricks or hacks within survey companies.
You can maximize your earning power by enrolling in more than one survey company at a time.
56. Sell old newspapers/magazines
Selling your old newspapers or magazines will not get you thousands of dollars, but it can definitely help you make some extra dollars every month in a pinch. You can sell them through eBay, Craigslist, your local shops, and other places.
Some people and entities exist to buy old newspapers or magazines willingly. So, you can sell your collected (probably dusty) stacks for $50 or $100 without any second thought.
You can even cut vintage ads from newspapers or magazines, sell them for a fair price, and help you collect a few more dollars going in this route.
57. Get cashback using Rakuten Rewards
If you're interested in getting paid with cashback for shopping online, then Rakuten is the best possible solution for that. You will see only the familiar online stores on Rakuten, and it's an effortless way to make extra money from home while purchasing the things you want and need.
Rakuten also provides offers and coupons for your shopping experience. Not only do they give cashback for purchasing at their online stores, but they also extend their offer for in-store purchases, should you find yourself in need of it. 
So, what are you waiting for? Join Rakuten here.
58. Use Swagbucks for online search
Swagbucks provides a way to gain money for your online search. All you have to do is go to the Swagbucks website and do your usual online searching as you would on Google or Bing.
Swagbucks will earn you their trademark Swagbucks (SBs) for every search you do using their site. You can then redeem your earned SBs for cash or Amazon gift cards. You also get a free $10 bonus, just for signing up.
59. Sell your used clothes/shoes/furniture
It may seem like something you've owned for a while has lost all of its potential to sell. Despite that, you can legally sell almost any item in your possession that is practical for daily use and earn some extra cash for those items you thought were worthless. If the items are in good working condition, you can sell clothes, shoes, furniture, or other household items.
Craigslist, eBay, Amazon, and Facebook are the most prominent online marketplaces to sell your used items and earn those waiting funds.
There are other online outlets and local shops that can accept used items. The best additional online stores for selling your used clothes are:
Poshmark

Tradesy

The Real Real

Thredup
Suppose you have developed your social media account into a well-established one, with a considerable amount of content and followers. We're here to tell you that placing ads on your social media can help you fatten up your bank accounts for the lean times.
This kind of job is known as Influential Marketing. As a marketer, you can pitch any products relevant to your platform and promote them, adding value to your sponsored product and informing your readers at the same time.
You can earn around $200 to $500 for placing a single ad or post of the sponsored product. 
The best social media networks to start this activity and collect high payouts are:
Instagram

Youtube

Pinterest

Facebook

TikTok
Some bloggers or companies maintain online forums for people to interact with each other, and sometimes their high-traffic websites can become overridden with bots and unrelated posts (or spam). These site-runners will hire people to reduce the forum's size by eliminating all the spam comments or content from the site.
61. Scrub forums of spam
Some bloggers or companies maintain online forums for people to interact with each other, and sometimes their high-traffic websites can become overridden with bots and unrelated posts (or spam). These site-runners will hire people to reduce the forum's size by eliminating all the spam comments or content from the site.
Those interested in this line of work must be prepared to provide online support, limit clients' workload, and improve the forum's quality and functionality overall.
You can join them and earn $10-$15 an hour online.
62. Sell your gift cards
If you have a bad habit of forgetting about your gift cards or simply don't use them, then you can sell them online to make a quick buck.
Some companies that accept your unwanted gift cards are:
Cardpool

CardCash

Zingoy

Raise

Clip Kard

Giftcardgranny

CardSwap (only in Canada)

Zeek, Zaper, Cardyard (only in the U.K.)

ABCGiftCards, GiftCardRescue (only in Australia)
You can easily earn yourself a few funds, within minutes, by selling your still-valid gift cards online.
63. Sell games that you've developed
Game developers can make money fast! And developing your own game is now easier than ever these days with the use of free online tools, such as Unity or Unreal.
Developing an excellent game is by no means an easy feat, and it can really take months and months of working in your spare time to get everything prepared. Still, it can be a gratifying venture, with the ability to produce huge profits for years. 
You can sell your games through your own website or on internet platforms such as:
Steam

Itch

Game Jolt

Gog

Humble Bundle
Brendan Greene, the man behind PUBG, developed an idea and implemented it into a game. His net worth is $5 billion now, and it only took 3 years to achieve this level of success. You can also establish a successful entry into this market with strong skills in the field.
64. Get rewards from credit cards
If you are a regular shopper, then there is a good chance that you can get rewards and bonuses for just using your credit cards at selected online stores. You can also earn gifts or travel points for shopping, and it is one of the simplest ways to earn free money through participation.
65. Get paid for playing games
Playing games can be a lot of fun. But imagine how much more fun they can be if you were getting paid to play them. You can make an extra few hundred dollars, too, by using apps like Long Game, Lucktastic, and other companies that are ready to pay even more.
Bananatic is a company that pays really well for playing and depending on the number of competitors at one time. You can earn from $100 to $10,000 if you win the game.
And some online spots will pay you even more than that! Esports and Twitch have winnings ranging from $60,000 to $2,00,000 in special cases.
66. Do your exercises and earn
You can secure cash, gifts, and other rewards right from your home by doing exercises while using sites like Lympo, DietBet, or Pact. After signing up through these apps or websites, you can add your fitness goals and achieve them while earning the incentives. It's that simple!
67. Sell CDs, DVDs, and electronic systems
Selling your used CDs, DVDs, stereos, and gaming consoles online can get you some extra money. Companies such as Bonavendi, Decluttr, and Buyback Express offer cash for buying your used CDs and other items.
68. Make extra money from investing in Bitcoin
Bitcoins, a form of cryptocurrency, will not lose its market value until 2025. Investing in Bitcoin is similar to investing in the stock market, where you purchase stocks for a lower price and then sell them back for a higher price.
Investing in anything is an avenue that comes with its own risks and higher taxation value, but the profit can be astounding. Be sure to conduct a deep and well-thought study before jumping into Bitcoin investment.
We recommend buying or selling your Bitcoins in Coinbase, which is the best company in the world for the platform of digital currency. If you invest $100 worth of Bitcoin with Coinbase, you will also earn a $10 bonus for your investment.
69. Participate in contests and giveaways
When you have some free time, you can participate in contests and giveaways. Though there is little chance of you actually winning big, given the sheer number of participants, you can earn great prizes like cash, gift cards, and travel vouchers if you're selected.
There's also the chance to win cars, electronics, jewels, vacations, and other valuables, just for signing your name and providing a way to contact you.
Unfortunately, there are only a few legitimate places for this, and there is a large number of scammer websites out there preying on online vulnerabilities. Please be aware of this before searching more about internet contests and giveaways. The most trustworthy websites are:
The Balance Everyday Sweepstakes

Sweepstakes Advantage

Sweeties Sweeps

ContestGirl

ContestCanada.net, ContestZoom.ca (only in Canada)

UK Competitions, The Prize Finder, My Offers.co.uk (only in the U.K.)

WinFreeStuff, Tomorro, CompetitionGuide (only in Australia)
70. Shop using the ShopTracker app
You can make some extra cash online by letting the ShopTracker app keep a record of your Amazon shopping habits. Harris Poll, a famous and reliable survey company, runs ShopTracker. When you sign up, you will also receive a free $3 e-gift.
71. Flip items
You can flip just about anything and turn a profit by buying at thrift stores or garage sales and selling the items online. You can start with the small items you have on hand and then turn them into a business using an online marketplace like Etsy (not to be confused with drop shipping, which doesn't require you to ship, source products, etc.). This way you can earn money just by working for a few hours a week.
72. Earn money for using technology
Using a Nielsen Digital Voice app allows you to gain a few bucks for using technology as you normally would. You can do any activity, like watching movies, streaming music, reading the news, or playing games on your phone, which can earn you some extra pennies.
73. Make extra money for using your device
Using smartphones, tablets, and laptops can make our life comfortable, and they can do so much for our earning potential as well. SavvyConnect is an app that monitors your web browsing, collects data from your apps' usage, and maintains the integrity of your data and its protection. It pays you $5 every month, just for keeping the app on your device(s).
74. Become a search engine evaluator
There's money to be made in being a judge of search engine quality. On this job, you are required to rate the search engine results of a particular search engine and provide the results back to eager companies for a little money to line your pockets with.
Leapforce and Lionbridge are a couple of sites that help you become a search engine evaluator, and the average hourly rate you can earn from this internet job is $18.
75. Sell your hair
That's it! No need to explain further.
Check out sites like Buyandsellhair and Hairsellon's Hair Price Calculator to see how you can start the process of selling your hair.
76. Sell baseball cards
Yes, they are still a thing! You can start making money by selling your baseball cards online at places like BaseballCardBuyer.com or by filling out the form at Sportscollectorsdaily. You can also sell them on Craigslist, eBay, Facebook Marketplace, and private internet auctions that can turn a huge payout with the right trade.
77. Join a focus group online
Like survey companies, online focus groups will pay you for providing honest feedback about their products. Here, the payout is high, and you can earn even more money when you offer up new ideas for improving their product.
Internet focus groups can pay you $100 to $250 per hour for your participation. Some verifiable groups are:
Respondent

User Interviews

Recruit and Field

Survey Squad

Focus Group
78. Sell your used smartphones
You can specifically sell your used smartphone(s) on sites like Gazelle, Swappa, Cashonpick, Usell, and Decluttr to make extra banknotes. After going to their sites, you only need to select your phone model and check the selling price before setting yourself up for making a sale.
79. Spend a few minutes in Amazon MTurk
If you want to collect extra dollars right from home, but you only have a few minutes to spend on your time, then you can do microtasks in Amazon Mechanical Turk (or MTurk) and earn a little money for your precious time. 
The microtasks can be de-duplicating data, identifying objects in a photo or video.
The average earning rate in Amazon MTurk is $5-$15 per hour.
80. Listen to internet radio broadcasts
Of course, you can make money just by listening to internet radio broadcasts. Cash4minutes pays you for every radio broadcast you listen to. All you have to do is check your inclusive minutes with your fixed/mobile phone provider or VoIP service and start calling for cash (bank transfer or Paypal).
81. Sell college notes
Took extensive notes in your college classes? Don't throw them away! You can make money by selling those notes on sites such as Oxbridge Notes (in the U.S., Canada, Australia, and the U.K.) or Stuvia (only in the U.S., Canada, and the U.K.). 
You can also sell guides, flashcards, or any other educational materials on these websites and earn up to $350 for the well-written notes you offer. Some college students make $1,000 within a few months, just by selling their unneeded notes.
82. Make extra money by clipping coupons
By clipping coupons, you can earn wages in the form of gift cards with a little time. And for every coupon you print and use, you will get bonus points from a company like MyPoints.
You can increase your points fast by maximizing your usage of the allotted 500 coupons per month.
83. Review calls for quality service assurance 
I guess you would have heard from the operator that 'this call is being recorded for training purposes on the phone. Exactly, this job is related to that. You can obtain extra funds for reviewing and categorizing these kinds of calls for quality assurance and do it right from your own living space. 
This job is one of the easiest side hustles since there is no need to work long hours, and it is very flexible with your needs or schedule. Also, you can get paid weekly for this job. Humanatic is one such company that will hire people for call reviewing.
84. Start peer-to-peer boat renting
If you're living near a coastal area and own a boat, you can start your own boat renting service with big companies, such as Boatsetter, GetMyBoat, and Click&Boat.
The market has been growing for boat rental services since 2019, and you can find many opportunities to make a little extra money in the upcoming years by letting others borrow your watercraft when you're not using it. 
You can add your boats online to the above-listed companies and rent them out, easily earning $150 to $2,500 per month on the side.
85. Rent out your clothes
Suppose you have an incredible collection of the most fashionable, name-brand clothing items around. If that is the case, you can rent them out in different online marketplaces, like Rent my wardrobe (the Mobile app of Rent the Runway), Style Lend, Flyrobe (India), and Designer Wardrobe (New Zealand & Australia), to earn decent money from your home.
DataWallet is an app that can help you make an extra $1 to $50 every two months, depending on the data value you provide them. Once you install DataWallet onto your mobile phone or other network-capable devices, be sure to permit its access to any apps you want. You can get the most back by giving the app access to your social media, such as Facebook, Twitter, and Pinterest.
87. Sell or rent out your handbags and accessories
If you have a collection of handbags, sunglasses, or watches, you can either sell or rent these items in your possession through internet platforms such as Bag Borrow or Steal, Couture, LePrix, Real Deal Collection, and Rebag. You can sell your things to these companies outright or consign them, and your returns will ultimately depend on the site you're using and the items you have available.
You can build an email newsletter to send to people on a mailing list, advertising the products or services you want to sell. You can make sales right from your home by sending your subscribers to your products, showing free offers that lead to a deal, displaying sponsored ads in your email, or directing them to your blog.
You can collect email addresses through Facebook Ads, Facebook business pages, and other social media avenues. You can upsell, down-sell, or cross-sell your products this way to increase your overall sales and bring a little extra to your bank account.
89. Make people laugh
If you have a great sense of humor or a natural knack for making your loved ones laugh, and you want to make money by entertaining others, then there are some legitimate ways to do so.
You can create funny articles, videos, infographics, memes, and jokes to earn a few bucks on the side. The companies that help you introduce your talents and activities to the public are:
College Humor

Cracked

BoredPanda

PicturePunches
90. Write songs
Have the ability to write song lyrics? You can use that talent to rake in some extra money online from singers and performers looking for just the right song. You can join the below sites and start earning money:
Nashville SongWriters

TuneCore

Twine

Airgigs
Some sites require you to have up to 2 years of experience, while others may need you to complete a National Small Industries Corporation (NSIC) certification first.
91. Sell your 3D prints
If you have an artistic mindset and know-how in design, then making unique, three-dimensional (3D) prints would not be the most challenging job to do in your spare time. It's also a pretty straightforward art to learn within a few months, if you're not already familiar, as everything is computerized and done using easily manipulated software for user-friendliness.
Many engineers, gift companies, and jewel companies need 3D prints, so they constantly demand them. You can post your 3D print gigs on the following websites:
3D Hubs

i.materialise

Shapeways
92. Rent out your car
Listing your vehicle on Turo and renting it to travelers in need is a great way to collect some extra money here and there. You can set the rates on your own for the people who want to borrow your car, and you can also check Turo's rental earning calculator, so you can know beforehand how much you should expect to get paid for the amount of time you'll be renting.
On average, a person makes $500 per month renting out his/her car.
93. Sell your crafts, accessories, and others on Etsy
If you have a hobby of creating handmade items or crafts, you can make money by selling them online at Etsy, a well-known boutique for special-made products.
On this famous online platform, all of your handcrafted materials (such as clothes, accessories, wall art, decorations, and much more) can reach the eyes of buyers who are just as unique as your product.
94. Sell old textbooks
After completing your college classes, you can always sell your used textbooks on these sites to put some money in your pocket:
Textbookrush

Bookscouter

Cash4books

Decluttr

BooksRun

Knetbooks

AbeBooks, Powells, SecondBind (only in Canada)

WeBuyBooks, SimplySellBooks (only in the U.K.)

BerryBooks, StudentVIP (only in Australia)
You can resell to your local college bookstores for easy cash too. Though generally speaking, you will only receive about half of what you originally spent buying those books in the first place.
MAKE EXTRA MONEY OFFLINE: BUSINESS JOBS
95. Become a babysitter
Every parent could use a babysitter at some point. And as a babysitter, you can make upwards of an extra $200 a week by doing this job in your free time. Urbansitter, Sittercity, Care.com, Bambino, and Chime are great apps and companies that can provide you with the best opportunities to work as a part-time babysitter. When you get good feedback from the parents of the kids that you babysit, your income can increase as you become a more reliable, tested source for your clients' needs.
96. Become a house sitter
You can do housesitting, which is one of the most casual jobs you could ever do to make extra money. You can get paid for doing minor activities, such as ensuring a residence's safety while the owner is on vacation, delivering their mail, putting out the trash or recycling, tending to house plants, or pet sitting, to name a few.
97. Start purchasing real estate
You can make a decent amount of money by becoming an owner of real estate. Although in order to gain a profit, you must first have the funds to buy or invest in property or be able to rent out apartments at your discretion, there is no limit to the amount you can eventually make through this business venture by becoming a real estate owner.
Make sure to keep an emergency fund when getting started, and always try to rent out or sell your properties at a profit if you want to succeed in this side business. If you want to maximize your growth from real estate, reinvest your profits.
98. Rent out a room
Even a free room in your house can help you make extra money if you are willing to rent it out.
You can list your rooms on Airbnb to find tenants, and your earnings will even be taken care of professionally by Airbnb, so don't miss out on the chance to turn your empty space into a money maker. On average, hosts make $800 a month by renting out their rooms. And that means that there are more than a few chances to earn a lot of relatively free money in this venture.
99. Become a substitute teacher
Though you most likely would be called at the last minute for a substituting opportunity, you can still make some extra money by working as a substitute teacher if the unpredictability doesn't turn you off.
This is one of the easier part-time jobs because you don't need to work that hard to earn a paycheck, but in most states, it is required that you have a certain amount of college credits before being able to start as a teacher's sub.
100. Start a cooking or catering business
Enjoy making delicious food or creating new recipes that you want to show off to the community at large? Well, it's possible to start your own part-time cooking business if you're passionate about your craft. It takes a lot to get started, with all the necessary licenses, permits, food, and safety regulations, reports, labels, and background checks, but it can be a path that's super rewarding and easy to come back to over and over if you need to take a break.
By providing great food to the neighborhood families and in other areas, you can easily make some money apart from your full-time job, and if your business happens to gain some notoriety, then you can have the potential to earn from customers nationwide.
101. Advertise for brand companies
Advertisements aren't only on television or social media networks. They can also be on your bags, shirts, cars, home, and just about anything else you can think of, and you can be getting paid to have them in public. When you advertise for the companies, you can earn big bucks by keeping advertisements on your daily-use items. You can even place an ad on your body via tattoo and get paid to do so.
102. Become a professional bridesmaid
If you want to attend a wedding event and get paid $500 to $1000, becoming a professional bridesmaid is the ultimate option. You can post this gig on Facebook or Craigslist to start this as your side business.
All you need to do is be a bride's friend at the wedding event and help them.
MAKE EXTRA MONEY OFFLINE: PART-TIME JOBS
103. Work at restaurant
You can work as a host, cashier, server, or busboy in a restaurant and make extra money in your spare time. You may also get to eat there for your breakfast, lunch, and dinner at little or no cost to you.
104. Become a side actor
When you have free time on weekends, you can be a background actor in a movie or television show, if you get the chance. Often, directors or producers will select actors from the place where they're shooting, so it can really be about just being in the right place at the right time when looking into gigs like this. You can have a great chance to make some exciting extra money this way, without having to do too much work.
105. Become a lifeguard
Making extra bucks as a lifeguard involves supervising the safety measures at a public water source, providing care and instructions to water sports participants, and can potentially require you to save someone's life in the event they start to drown. Mostly, you can expect to work at swimming pools, water parks, beaches, and park lakes.
106. Find night work at a shop
There are also many jobs for the night owls out there, whether at movie theatres, shopping malls, grocery stores, and warehouses. You can work as a display assistant, inventory associate, and many other positions. The shop owners may also provide you with free or discounted products, whenever possible, apart from the part-time salary.
107. Become a mover
You can make money by helping people move their household items from one location to another if physical labor is your scene. Since many people hire others to move the things they can't do on their own, there's always an opportunity to earn doing a gig like this. You can also take this as a business and run it yourself, with an average hourly rate of $40.
Flatrate, MovingAPT, and Bekins are the most popular companies that provide opportunities to connect with customers needing their goods moved.
108. Drive for Uber or Lyft
If you drive very efficiently and have a great record, you can get a better-paying part-time job by becoming a driver for companies like Uber and Lyft.
By signing up with Uber, you can make extra money for driving a few hours, around a $25 hourly rate. On the other hand, Lyft provides users with one of the best options to earn some bucks on your weekend or in your evenings and gifts you $1,000 once you complete your first 125 rides.
109. Taste ice cream
Making money just by eating ice cream sounds impossible. But it's there!
Some companies are ready to pay you for trying out their ice creams and providing feedback. Just be as honest as possible and give them a hand (or a tongue) in helping them improve the taste of their product. The companies that will pay for test-tasting their ice creams are:
Bonus Finder (only in the U.S. and Canada)

Ben & Jerry's (only in the U.K.)

Gelatissimo (only in Australia)

Havmor (only in India)
Bonus Finder and Gelatissimo pay $500, while Havmor pays $570 for tasting their ice cream.
110. Become a bartender
Getting licensed to bartend can take less than a month, and as a bartender, you can earn a secondary paycheck in many different places, like restaurants, bars, or private clubs. This job can be done on nights or weekends to not interfere with your daily activities and is an especially good earner for students and office workers, who can jump right into a bartending gig after their 9-5 routine.
111. Become a Ferrari driving instructor
Most of us only dream of driving a Ferrari, but some people are ready to pay you an extra $120,000 per session for teaching them how to do it.
Yep! You can work as a Ferrari driving instructor in your spare time and earn bucket loads in your account, but not everyone can get into this job. You need to be an expert in driving this special type of car first and clear their test before applying to any jobs like this.
You can apply for this instructor job in any local Ferrari driving school or create your online presence to make it a business.
112. Pet sitting
If you're a person who loves to spend time around dogs, then you can become a pet sitter and make extra money just by managing your clients' dogs.
As a pet sitter, you most likely will have to go to your clients' house, stay with the dog when the owner is away, and take their dog for a walk and engage in exercise and play upon request. People really love their dogs, and you can make a good secondary income by doing these activities.
The following companies help you to earn money for pet sitting:
Rover (only in the U.S., Canada, and the U.K.)

Wag Walking

Fetch Petcare

Urban Leash

PetBacker 

Holidog (only in the U.S., the U.K., and Australia)
113. Clean up shops
Or, if you don't mind the busy work of cleaning, you can take the opportunity to put a little extra change in your pocket, by offering your services at places like car shops. There are a lot of mechanic businesses that always need someone cleaning their places. They'd be more than happy to have you.
114. Plan weddings
Any event planning experience? You'd benefit from investing in the business of a Wedding Planner. Although doing this part-time job can take up most if not all of your free time, this business will make you decent money, and it can be very personally fulfilling to see your work included in someone else's dream. 
Try to start small, so you can do this without impacting your day job, and you can get started right away, as this business requires no certification or licenses – just maybe some good word of mouth.
Most people who do this job start their own website, and it's the most popular option for successful planners.
115. Become a food stylist
If you have a degree in Food Science or know how to make food look absolutely appetizing in front of a camera, it should be your goal to become a food stylist and earn yourself an extra $200 to $500 per session for your work. Most food stylists can earn around $30,000 to $50,000 a year in part-time jobs. 
If you're a beginner and want to learn more about food styling, you can enroll in any of the best online courses.
FoodPhotographySchool, SuzyEatOnDesigns, FirstWeEat.co, CreativeLive, TheLittlePlantation.co.uk (U.K.), Ledolci, and Cordonbleu.edu (Australia) are the best sites to provide online courses or live workshops to become a successful food stylist.
116. Do makeup
Doing someone's makeup professionally is all the rage these days. And in bridal makeup, especially, there's an avenue to make a lot of money from clients who just need your artistry skills and a couple of hours of your time. 
You can start offering makeup sessions as a business and earn a high second income and foster a lot of close professional relationships with your clients. You can promote your business on Craigslist, Facebook Marketplace, and other social media networks. No license or degree is necessary, depending on the state you live in.
117. Groom dogs
Want to work with dogs but don't exactly want to exercise them? Then, you should look into grooming your clients' dog(s) instead. This also typically requires you to visit the owner's home to retrieve their dog, but you're only required to bathe, brush, and trim the dogs – taking great hygienic care of them – rather than treating them to a workout. 
This can be one of the easiest ways to make extra money if you're a pet lover. And once you've gotten a good clientele, you can even start asking for the dogs to be dropped off at your place of business, cutting your time spent on this side job down considerably.
118. Be a part of the event
You can become the staff under an event manager if you're a more social person who wants to make a supplemental income using your engaging personality. This part-time job is more flexible than most, and you can even end up attending fun galas and events like racing, which can offer you some entertainment while you work. 
You would work by welcoming guests for this job, ensuring the event space is organized and well-stocked, and setting up any lighting or other equipment necessary for a great event.
You can find event staff jobs near you from general online job boards.
119. Become a coach/trainer
If you are interested in coaching or training others for a part-time gig, you can offer to run summer camps or teach sports(es) or art self-defense at almost any school you wish to join. As a side job, you can make a few hundred dollars a month depending on what you teach, and the quality and quantity of clients may be limited by your credentials and experience.
120. Become a product specialist or demonstrator
When you have some extra time on the weekend, you can also work as a Product Specialist/Demonstrator for the brands that need you to represent and sell their products accurately. You can think of yourself as a kind of salesman, as you can explain all the details of your given product to the listening customers, and try to convince them it's the best thing for them. This job's hourly rate is $30, and it's a perfect opportunity for college students and hustlers to pad their wallets.
PromoWorks and Actionlink are a couple of verifiable agencies you can use to get into this line of work.
121. Deliver groceries/meals
As with almost everything else that has found a place online, grocery shopping has also become a part of that. So, you can make a fair amount of money by delivering groceries to online customers.
Also, there's a market of people who order food online at the last minute. There would be a stable demand for services that need to deliver food quickly and often. These jobs mostly would need you to transport grocery or food items from the local shops and restaurants.
122. Become a travel guide
Visitors, travelers, and private clients who come to observe the local culture, history, and contemporary heritage are served by travel guides. As a well-traveled and knowledgeable guide, you can also earn a part-time living guiding foreign tourists to religious places, museums, and historical sites.
123. Tend to gardens
Have a green thumb and an hour to spare each day? In that case, you can make extra money by caring for and pruning other people's gardens. There are many activities to do, such as watering plants, removing weeds, repairing and cleaning flumes, cutting back leaves, seeding, and much more.
124. Become a trash collector
You can earn about $35 to $50 an hour if you don't feel too good to pick up trash for your community and want to make money in every possible way.
Cleaning up the trash can give you a positive mindset and a lot of freedom regarding your schedule. There's always trash to pick up! This business is also in a low-risk market, and you don't need any specific equipment to do this job. Check out how this man makes his money by picking up trash.
125. Do car washing and detailing
Offering car washing and detailing as a side business is possible when you have great customer service skills and can pay close attention to making a vehicle spotless. You can list your services on Craigslist or Facebook Marketplace or promote through your own website to get started.
126. Become a truck driver
If you're not feeling busy enough and somehow have access to a semi-trailer truck, why not take this as a sign to work as a part-time truck driver? There are a variety of opportunities out there for working as a truck driver, and once you're properly licensed, you can start earning the right way, making around $2,000 per month, depending on how hard you work at it.
127. Repair electronics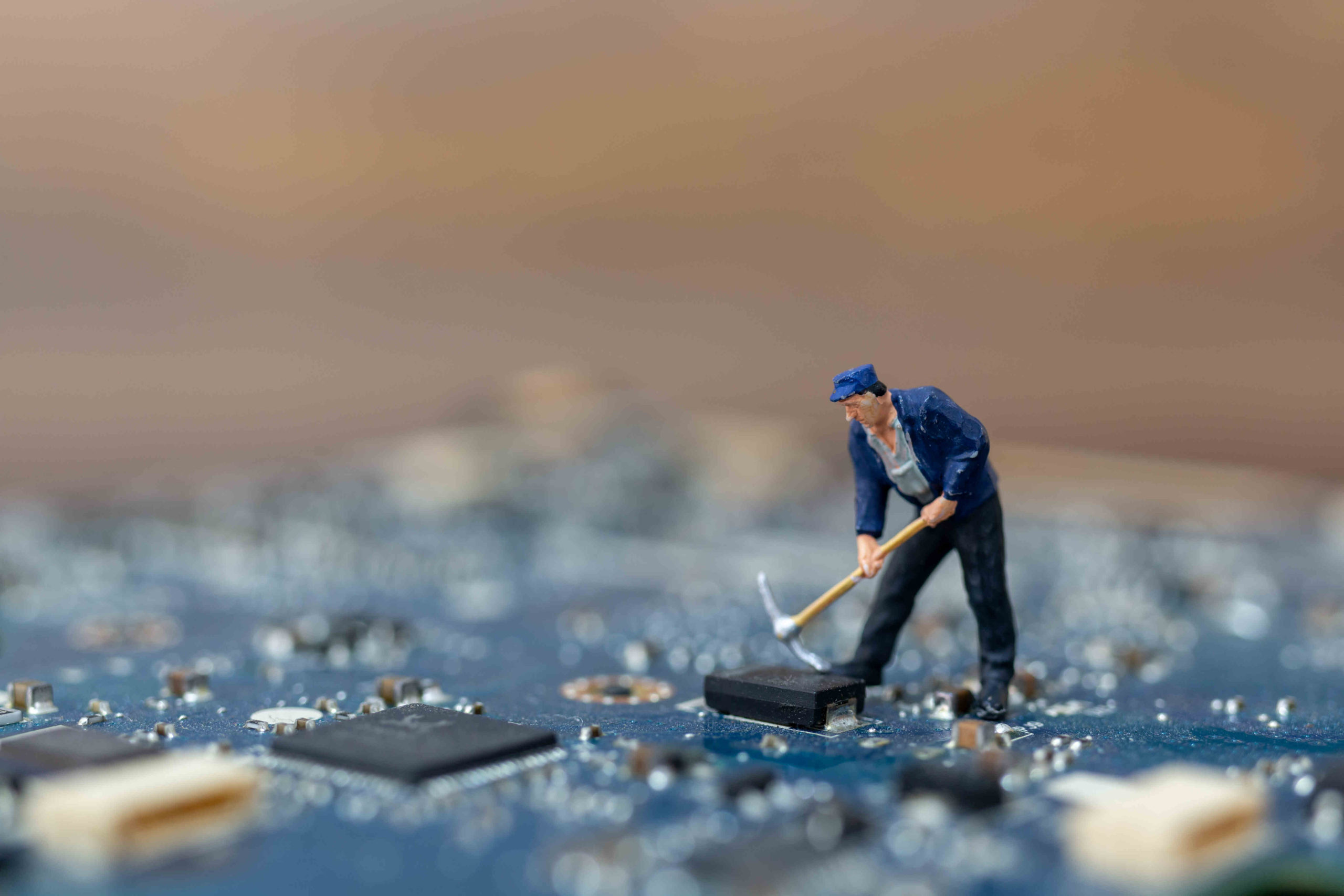 If you're a gadgets nerd, you can make extra money by repairing other people's smartphones, computers, and other electronic devices. Once you can successfully repair enough electronic items, you can start your small business on Facebook or Craigslist to earn some really good money. 
MAKE EXTRA MONEY OFFLINE: LAZY JOBS
128. Remove snow
Who doesn't enjoy the snow? Well, probably the people who have to shovel it regularly… And if that's not something you mind too much, then there's money to be made in offering to remove snow from the driveways and yards of people living in your city. Snow removal may often be only a seasonal job when storms hit hard on the neighborhood or your clients' area, but it can be rewarding work if you don't mind the labor.
Simply by posting on social media networks, you can start this seasonal business and capture clients' attention near you to make this your side gig.
129. Be a friend to birds
If you have pet birds or just know how to care for them, you can start a bird breeding business. Even if you're not sure how to manage these feathered creatures, you can quickly learn about proper bird care within 4 to 8 weeks. A part-time bird breeding business can easily make you an additional $750 to $3,000 per month from your home. It's a low, competitive market, and no giant corporate companies are involved in this business, so you have a good chance of gaining profits very soon after beginning.
130. Run errands for a client
You can run errands or work as a part-time assistant for other people, getting involved in shopping, laundry, pick-ups, deliveries, answering phone calls, and other regular tasks.
131. Become a mystery shopper
As a mystery shopper, you can earn a light secondary income by eating at a restaurant, buying a phone, wearing a brand, or completing the other equally small tasks to which you've been assigned. There is no hard work you need to put forth in this job.
When you go shopping as a mystery shopper, you have to observe many different facets of your given location and record your shopping experience, which will be shared with companies interested in knowing and improving the shopper's general feelings about a business.
The best companies for becoming a mystery shopper are:
Bestmark

BARE

AboutFace

Ipsos (U.S., Canada, the U.K., Australia, and several other countries)

IntelliShop
132. Write a story
Any proud lover of literature can find a gratifying side job creating a story for others to buy and read. You can draft comics, novels, short stories, poems, literally anything you want. And if it's interesting, you can make big bucks by taking this on as a means for capital.
133. Deliver newspapers
If you're an early bird and want to have a little extra fitness activity while earning a supplemental income, then delivering newspapers is a great idea for you.
134. Have a garage sale
Though you probably won't make as much money or meet as many opportunities to sell as you would from trying to pawn your stuff online, selling items from inside your garage can still give you a good name. Especially when it may be time to start your own actual store, making regular garage sales is a good way to build up a loyal client base.
Many people are also willing to pay more dollars, especially for vintage items, in a garage sale. If you have a good collection of old things, for example, things that your grandfather used in the 1950s, then you can offer them up and potentially make some great sales. 
135. Get paid for participating in research studies
Research studies provide big bucks for just doing what the study needs of you. All universities and some medical practices will pay well for their paid research studies. However, it is best advised that you should be careful in selecting which school or study to participate in and do research on their track record for such studies.
You may get an extra $100 for just doing simple exercises or routines and showing the results after a month's follow-up. In these cases, they will usually take body measurements and blood and urine samples to conduct their tests.
136. Rent out your parking space
If you're living in a big city, then renting out your parking space is a great way to make a passive income without having to do much of anything to earn it. You can add upwards of $200 to $500 per month to your bank account by merely renting out your extra and unused parking space(s) with these companies:
CurbFlip

SpotHero

Spacer

ParkingCupid

JustPark (only in the U.K.)

Parklet (only in the U.K.)
137. Deliver pizzas
By delivering pizzas to the customers' doorstep, you can make a few extra dollars on the side. This is also a great job to receive tips.
138. Become a window washer
You could obtain a secondary income by washing shop or home windows as part of your part-time job. You can especially increase your earnings when festivals, holidays, or special occasions come around.
139. Browse around stores
Even if you go shopping and don't like to buy many things or can't always afford the products, you can still earn money from the Shopkick app for just browsing. This app pays you for taking a walk around stores and scanning the shopping items. Purchasing a product is unnecessary for Shopkick, but you can make even more money by actually buying the products through the app. 
Money comes in the form of gift cards when using Shopkick.
140. Become a drone pilot
You can earn great money as a drone pilot in 2020 and in the coming years. 
In the U.S., the U.K., and other countries, you need a license to earn money with a drone legally, and checking the restrictions based on the country you live in is an absolute must before pursuing a part-time job in this field. You can make extra money by providing services like aerial surveillance, aerial photography, advertising for real estate, and the delivery of goods.
141. Become a painter
This is all about your drawing skills. If you are good at painting, whether it can be beautiful scenery or unimaginable design, you can try selling your paintings at places like Artfire, Artsy, Etsy, and Fizdi.
You can even sell your paintings at an auction to potentially maximize your earnings. Check out the story of a girl who made $50,000 by selling her art on Facebook.
142. Deliver with Postmates
With Postmates, you can deliver almost anything, except animals, to people ordering in the app. It can be food, clothes, drinks, paper goods, and more. As there is no time commitment to Postmates, you can easily make extra money at any time by solely delivering the things people need only when you have the time to.
143. Take a walk
Some apps will simply pay you for walking, running, swimming, and other activities, such as:
Achievement

Walgreens Balance Rewards

People Walker

Sweatcoin

FitPotato

LifeCoin
Though you can't make hundreds of dollars, it's still a perfect choice to make a bit of extra money, especially if it's something you were doing anyway or just need some motivation.
If you have food to share with others or want to earn money by hosting an event for those who wish to experience the local food in your area, then you can join companies like:
EatWith

TravellingSpoon (only in South Asia and Japan)

Cookapp

HomeFood (only in Italy)

BonAppetour
You can make an extra $200 to $750 per event, depending on your food's quality and taste.
145. Do 10-minute jobs with the Field Agent app
By downloading the Field Agent app on your mobile, you can make an extra $18 per hour by completing the jobs listed on your mobile. Some of the things you may be asked to do to get some dollars coming your way:
Mystery shopping

Retail audits

Consumer surveys

Price checks
146. Rent out your pool
If you have a beautiful pool that you feel like you don't use often enough, or maybe you'd just like the passive income, then you can take photos of it and rent out its use right from your home. Just list them on platforms like Swimply (only in the U.S., Canada, and Australia), and you can make anywhere from $15 to $300 per hour by renting out your pool, depending on the area, size, and amenities provided.
147. Create masks
After the COVID-19 pandemic, people worldwide began thinking about personal hygiene and cleanliness whenever stepping out into the world. Wearing a mask wherever we go has become a part of our lives.
If you can help others by supplying high-quality homemade masks, then you can make extra money on the side and provide a great service to the places your customers live.
148. Taste some food
You can get paid $20 to $25 per hour to eat food as a food taster, and sometimes it can go up to $75 to $250 per session, depending on the location. You don't need to hold any degree to make money this way, but you shouldn't try it if you have any food allergies so that you're able to describe the food as clearly as possible. Companies that hire food tasters:
Apex Life Sciences

Discuss Research

TasteMakers Research Group

Contract Testing Inc.

The Consumer Product Testing Centre (only in Canada)

Pots & Co (only in London)

Tasting Food, FGUK, Take Part (only in the U.K.)

Menulog (only in Australia)

National Food Laboratories

Schwan Food Company

AOC Marketing Research
149. Rent out your backyard
Rent the Backyard is a company that gives you all the best possible ways to make big bucks by renting out your own backyard. 
If you're ready to join them, the company will build an apartment in your backyard that should be at least 20'x30' of space and not too hilly. With your permission, they will do the construction and get you a tenant. They will take 50% of the rent in exchange for doing all this, but you can easily still make an extra $10,000 per year. The company will also give you an increasing share of equity in the apartment until they own it entirely after 30 years.
There is, of course, an option for you to take out the equity and buy the apartment outright at any time.
MAKE EXTRA MONEY WITH A FULL-TIME JOB:
150. Work longer hours
When you work overtime, you actually increase the total annual salary you get from your employer by 3%. But sometimes, overtime options will not be available unless you change your project or role, so prepare to move around to other areas within your organization to earn more.
151. Ask for a raise
Asking for what you deserve, especially when you're putting forth fantastic work and great efforts towards your employer's growth, may help you get a bigger salary if you have a fair manager.
Always try to maintain a good relationship with your higher-ups, consistently showcase your achievements, and improve yourself over time to help you get the raise you want.
152. Obtain job offers from other companies
Try to get a better offer than your current income from another company. Take it to your current boss, and hopefully, that will see you receive a counteroffer if your company is serious about keeping you around. 
It would be best for you to be as wise as possible with this move and only do it if you're serious about potentially leaving the company. Things should not go in the way of arguing or borrowing in your organization because this could lead to you getting a bad name in the industry.
You can politely try to make them understand your situation or simply say that you need a more substantial paycheck to improve your financial situation, but it is ultimately up to your employer whether or not they want to give you a counteroffer. 
---
I hope you enjoyed all these ways of making extra money. If you really want to improve your financial health, do not hesitate to take the first steps toward achieving it. Whatever you want out of life, you can absolutely attain that success as long as you keep moving toward progress.
If you think I missed anything or can think of better options to add to this list, please add them in the comment section below.
---
Helpful articles from other sources:
---
Want to share this post on Pinterest? Pin the below image to boards: 'Make Extra Money' or 'Money Making Ideas' or 'Easy Ways To Make Money' or 'Personal Finance' or 'Money Tips'.
---
Want to start a blog and make money? Join our 6-day free email course: How To Start A Blog and get a free ebook: Affiliate Marketing – A Complete Guide.
---
Do you think of following us on Pinterest? Check out the latest pins here.
---